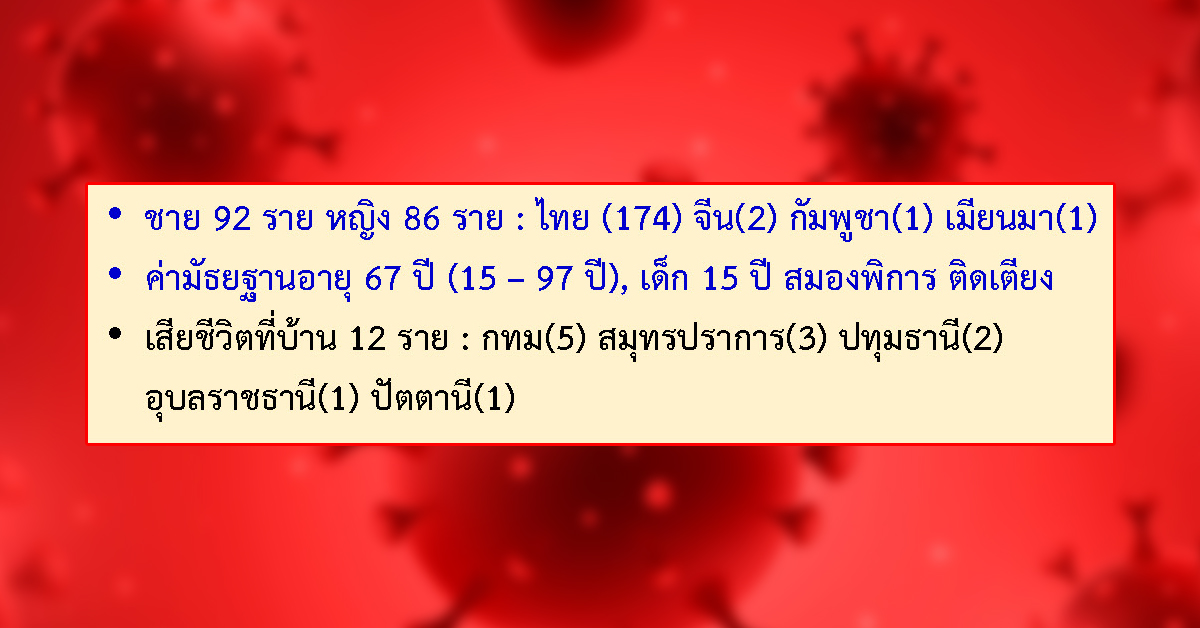 serious! Prof. Daily report on the situation of COVID-19 by Today's death toll Up to 178 people found 12 dead at home and another 15-year-old child!
July 31, 2021 Covid-19 Situation Administration Center or Prof. daily epidemic situation report Thailand currently ranks 43rd in the world with 18912 new confirmed cases, of which 18,092 have been infected domestically, 10 have been imported from abroad and 810 have been infected in prison facilities.
As for the death toll, 178 people died today, comprising 92 males, 86 females andOne child, aged 15 years, with cerebral palsy and bedridden, also died. However, it was found that 12 people died at home They are divided into Bangkok 5 cases, Samut Prakan 3 cases, Pathum Thani 2 cases, Ubon Ratchathani 1 cases and Pattani 1 cases.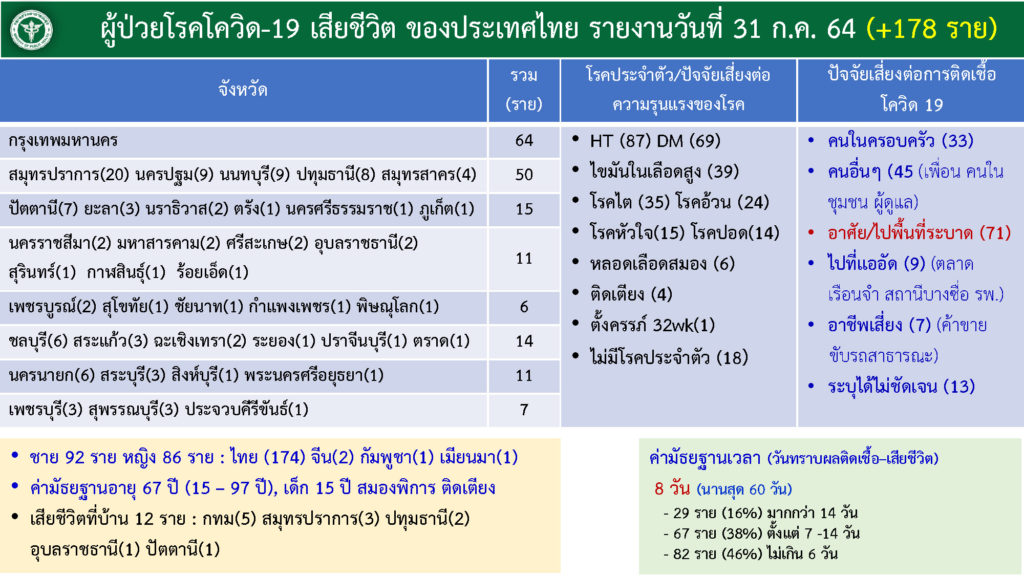 For the top 10 provinces with the highest number of new infections, they consisted of
Bangkok 3,668 cases
Samut Sakhon 1,178 cases
Chonburi 1,062 cases
Samut Prakan 872 cases
Rayong 670 cases
Nonthaburi 577 cases
Nakhon Pathom 538 cases
Chachoengsao 437 cases
Sisaket 369 cases
Pathum Thani 351 cases