Netflix's Emily in Paris, a cross between Audrey Hepburn's 1954 film 'Sabrina' and Darren Star's classic 'Sex and the City', takes viewers on a journey to the most glorious corners of Paris. The comedy follows the adventures of protagonist Emily Cooper (Lily Collins), a brave 20-year-old living in Chicago, whose job in a marketing firm takes her to Paris for a year.
If you've already finished the show in one sitting and are currently racking your brains to find similar content, we have exactly what you need!
To satiate your appetite, we've put together seven shows you would love if you were an "Emily in Paris" fan. For this list, we're looking at other TV offerings that share similar characteristics with "Emily in Paris": the glitz and glamor of the high-end fashion world, bold tailoring choices, or the sheer hijink of the protagonist fitting into a new setting.
7. Gossip Girl (2007-2012)
What better way to kick off this list than to include "Gossip Girl"? The show follows the lives of a wealthy group of students at an elite New York high school as they tackle love, life, and their interpersonal disputes, all with a glamorous and chic look. The show can be considered a mundane teen drama that will instantly draw you in if it isn't already. "Gossip Girl" has catapulted the successful careers of many actors, including Blake Lively, Leighton Meester and Penn Badgley, to name a few. Now is the perfect time to catch up on the show as a reboot is in the works and will soon hit our screens.
6. Pretty Little Liars (2010-2017)
Much like "Emily in Paris", the world of "Pretty Little Liars" is populated by beautiful, well-dressed characters who take more than their fair share of drama. Set in the small town of Rosewood, 'Pretty Little Liars' follows the lives of a seemingly close-knit group of five friends: Aria (Lucy Hale), Hanna (Ashley Benson), Emily (Shay Mitchell), Spencer (Troian Bellisario) and Alison ( Sasha Pieterse). Their clique falls apart faster than they could imagine as one of them disappears and all their darkest secrets begin to unfold. At first glance, the show is a mystery-drama thriller, but the elegant outfits worn by the cast make it a feast for the eyes, just like "Emily in Paris".
5. Younger (2015-)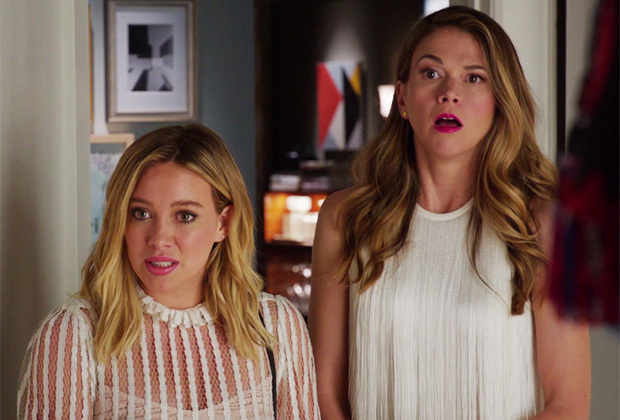 They say age is just a number, but that's not necessarily the case here. The hit show 'Younger' follows a single mom, Liza (Sutton Foster), who, after facing numerous job rejections due to her age, thinks about it better and starts a new job at a publishing house telling everyone that she has twenty-six years, rather than forty. Love triangles, workplace drama, and turbulent moments ensue as she tries to keep her job, which she is exceptionally good at. "Younger" shares a similar work environment with "Emily in Paris", full of high fashion and glamor.
4. The Bold Type (2017-)
The delightful Freeform dramedy "The Bold Type" follows the ups and downs of three best friends who work for a Cosmopolitan-style magazine in New York. The show has quickly amassed legions of fans mainly due to the honest depiction of limbo between the carefree college days of the early twenties and turning into a full-fledged responsible adult as you approach your 30s. The show does not hesitate to address political and personal issues ranging from race to sexuality. And with its exemplary portions of inundated fashion doses, the show pulls out all the stops like "Emily in Paris".
3. Girlboss (2017)
Based on the 2015 memoir of the same name, "Girlboss" details the story of the founder of Nasty Gal, Sophia Amoruso's soaring to unbridled success. Featuring the delightful RuPaul in a special appearance, the show stars Britt Robertson ("The Longest Ride") as Sophia. 'Girlboss' tells an all-encompassing story of its protagonist starting from her troubled past, full of petty thefts, hitchhiking and even diving into dumpsters. It took a brilliant idea to propel her through a 10-year journey to her title as founder and executive president of her global brand. Welp, the show hasn't been reprized for a season 2 and, therefore, supports the list of short-lived shows that shouldn't have been canceled.
2. Sex and the City (1998-2004)
Before Darren Star created "Younger" and "Emily in Paris", he was the genius behind one of the most popular comedies to date, and we would be doing this show a disservice if we didn't include it on the list. As 'Emily in Paris' takes you through the dazzling city of Paris, 'Sex and the City' explores the Big Apple – New York City – through the lives of four women, who, despite their differences, stay together across the peaks and the valleys. With iconic Sarah Jessica Parker, Kristin Davis, Cynthia Nixon and Kim Cattrall in the lead roles, the groundbreaking show has paved the way for tons of shows that put strong female characters front and center.
1. Jane By Design (2012)
Jane Quimby, a spirited teenager, is mistaken for an adult and gets her dream job working for seasoned fashion executive Gray Murray (Andie MacDowell). Misunderstanding leads her to juggle two secret lives: one in high school and the other in high fashion. While Jane's pranks to keep her true identity under wraps are downright hilarious, her quirky sense of style is nothing short of providing ample breathtaking fashion inspirations. If you enjoyed Emily's journey and her wardrobe to envy, Jane's elegant costumes and style are a sight to behold.
Reto More: The best fashion movies on Netflix