18 → 22 entries increased, 'resurrection' two days after 'final list' announcement
Based on 22 players, up to 4 wildcards are allowed… I don't take extra
The four players who were eliminated from the final list of Kim Hak-beom-ho were resurrected after two days.
Son Heung-min (29, Tottenham), who is known to have received permission from his team, was eventually unable to go to Tokyo.
The Korea Football Association announced on the 2nd the roster of four additional players to join the men's soccer team for the 2020 Tokyo Olympics.
Goalkeeper Ahn Chan-gi (Suwon), defenders Lee Sang-min (E-Land), Kang Yun-seong (Jeju), and midfielder Kim Jin-gyu (injured) will be added to Kim Hak-beom-ho.
Accordingly, a total of 22 Taegeuk warriors who will perform the 'Golden Challenge' in Japan have been confirmed.
Initially, there were a total of 18 entries including wildcards, but FIFA decided to increase the number of entries to 22 for this event alone due to the novel coronavirus infection (COVID-19).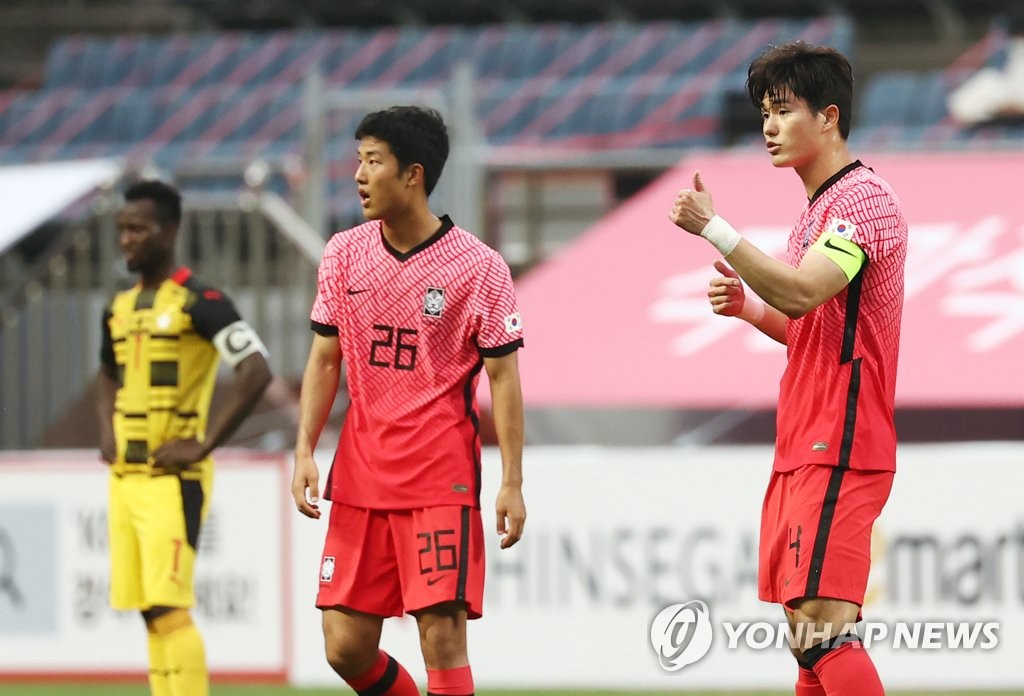 However, the roster for each match will be limited to 18 of them.
As a result, Ahn Chan-ki, Lee Sang-min, Kang Yun-seong, and Kim Jin-gyu were revived in two days.
All of these players were included in the 23 people who had undergone the second call training since the 20th of last month, but they were not listed in the 'final list' announced the day before.
A total of 8 players were named on the 2nd call list, but their names were not called at the final list announcement ceremony.
Among them, manager Kim selected defensive resources for this additional list.
This is the point where the troubles of director Kim are revealed.
On the other hand, Son Heung-min, who is known to have received permission from his team Tottenham, was not listed as an additional wild card in this list.
Unlimited wildcard players under the age of 24 are limited to a total of 3 players, but this is based on 18 entries.
A total of 22 contestants can enter the roster for 4 or more players over the age of 24.
/yunhap news
ⓒ Hankyung.com, unauthorized reprinting and redistribution prohibited