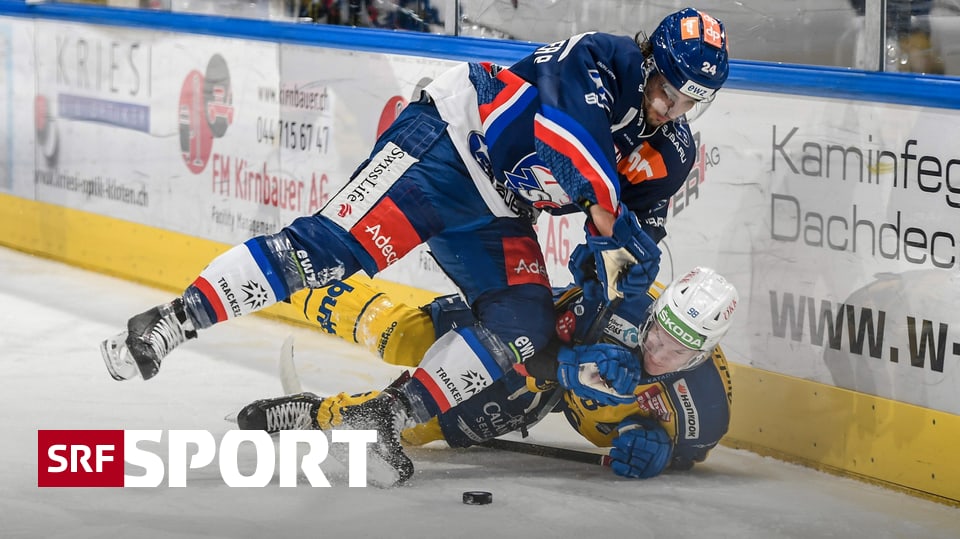 When the former Zurich Fabrice Herzog hit ZSC goalie Joni Ortio 4 seconds before the end of the regular season and had to go to the penalty bench for 2 minutes, the end of the game was mapped.
And indeed: In the extension, the Lions only needed 29 seconds to secure the additional point. Fredrik Pettersson was worried after a relay over Maxim Noreau and Garrett Roe for the goal to 5: 4. It was the 4th win for the Zurich team in the 4th duel of the season with the HCD.
Back and forth in the Hallenstadion
Nevertheless, Graubünden can also be happy with one point after the game. Defender Félicien Du Bois gave the HCD a lead after only 5 minutes. Justin Sigrist, Axel Simic and Phil Baltisberger turned the score up to the 1st third break in favor of the home team.
Only then did the record champion regain control and took the lead through Andres Ambühl (25th), Tino Kessler (42nd) and Magnus Nygren (45th). The Swede had shot the stick out of his hand just before his 4: 3 Ortio with a violent shot.
HCD penalties ultimately decisive
It was Nygren, however, who had to put on the penalty bench just 5 minutes before the end due to legs and allowed Chris Baltisberger to equalize 17 seconds later. Shortly before the end, the story was repeated with the protagonists Herzog and Pettersson.
Because the HCD scored one point for the Lions, the Lions missed the jump back to the top of the table. For their part, Davos are in fourth place with 5 points behind the leaders Zug and ZSC – with 2 and 4 games in the rear.
Broadcast reference: SRF 1, sports news from 25.01.20, 10:20 p.m.