Soldiers set up a 24-hour surveillance point, camp for construction workers Petch Rama Road, Soi 9, Huai Khwang District, preventing labor movement after finding a new cluster that found infection, according to the report of Prof.
Today (June 27, 2021), soldiers, police and municipal officers in Huai Khwang District jointly set up a 24-hour control point, camp for construction workers. Petch Phraram Road, Soi 9, Huai Khwang District, was closed to workers from entering and leaving. prevent moving according to the prevention and control measures for COVID-19
The latter is a new cluster of infections in the labor force and is one of 110 clusters to be monitored in Bangkok. to meet the emergency situation requirements To curb the spread of COVID-19, close construction camps Suspend work for at least 30 days. Temporary ban on labor movement. Effective June 28, while shops in front of workers' camps are temporarily closed for sale.
Mr. Anuchit Pipitkul, the director of Huai Khwang district, said that the camp has 700-800 workers, including both Thai and migrant workers. In the process of checking the number of infected people Initially, it was known that there were 30 patients who were still waiting for the bed. And last night (June 26, 2021), there were 9 ambulances to take the patients out for treatment.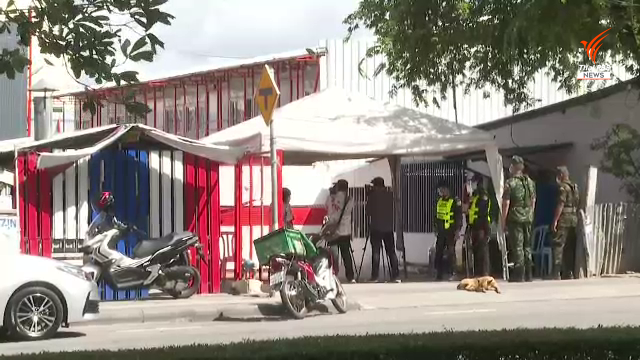 Workers at this camp are not doing construction work in Huai Khwang. But working in many places with workers from other camps, it is speculated that this could be a risk of spreading the disease. But when taking measures to close the camp not to move workers believed to be able to control the situation quickly
Mr. Wichan Yomma, a motorbike taxi driver, said, "I've seen it for many ages, many times a day, it's probably very addicted, I have to be careful."
A food vendor in the area said: "Closing camps would be affected. But if it's closed, it's good to reduce the spread of infection. Because each day, we see people picking up 2-3 times a day."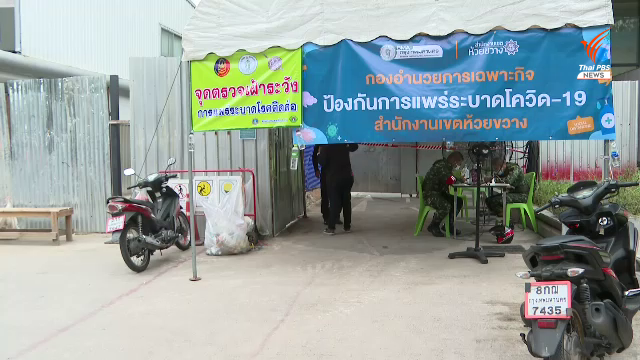 In Huai Khwang district, there are 26 labor camps out of 575 in Bangkok, of which 83,375 workers are migrants, 70% of whom are Thais, 30%.
.