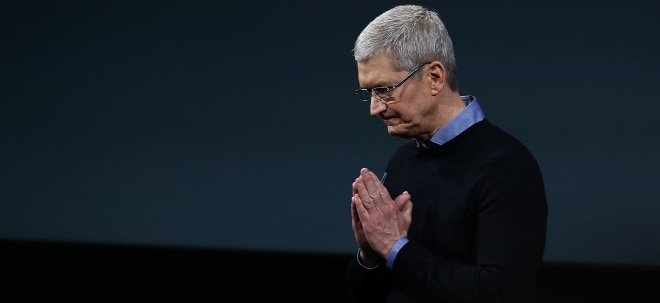 • Tim Cook believes AR is future-proof
• Numerous applications in the health sector
• AR brings people together
Apple has been working to reduce its dependence on the successful iPhone product for some time. With a service offensive, the company recently pushed numerous service products onto the market. But not film and series streaming or the cloud business and also no new, innovative hardware product should herald a new era at Apple – company boss Tim Cook has clear ideas of "the next big thing".
AR as "next big thing"
Speaking to Martin Shanahan, head of Ireland's state-owned direct investment agency, the manager once again highlighted what he believed to be the greatest tech development in the coming years. His comment came as little surprise: Augmented Reality is the next big thing in the future, it will permeate our whole life, the American stated. "I love AR," he said. Cook had been enthusiastic about the possibilities of AR in the past, and now he explained once again how future-proof he thought this technology was.

"You can imagine it is incredible for games," said the Apple boss. He was also convinced that AR had the potential to bring people closer together than to isolate them from each other, and he told of a visit to a developer company, War Ducks, where the 15 employees used AR to play games with each other play.
But AR can not only be used for the gaming area. "You can imagine it is incredible for games, but also for this discussion here. We may both be talking about an article and with AR we can call it up and both can look at the same thing at the same time," said the Apple boss further.

Apple builds the right products for it
The US manager sees extensive applications for AR, particularly in healthcare. "I notice that this area has not yet been researched very well". There is not a lot of technology in healthcare, unless people are in serious trouble.

Cook wants to close this gap with the Apple Watch. After all, his product has entered everyday health care. The smartwatch could monitor the heart rate, some users could have identified heart problems by using the device. Cook is not only thinking about preventive applications, he believes there are many more areas where technology and healthcare overlap. The Apple boss also referred to potential savings in treatment costs – for example, if illnesses and conditions were diagnosed earlier.

AR is also playing an increasingly important role in Apple's iPhone and iPad. There are now numerous AR apps in the App Store. "Augmented Reality is a new way of using technology. It changes how you work, learn, play and interact with almost everything around you. And that's just the beginning. Welcome to a new world," says the homepage of the tech giant on future technology.
Editorial office finanzen.net
Image sources: Justin Sullivan / Getty Images, Kevork Djansezian / Getty Images