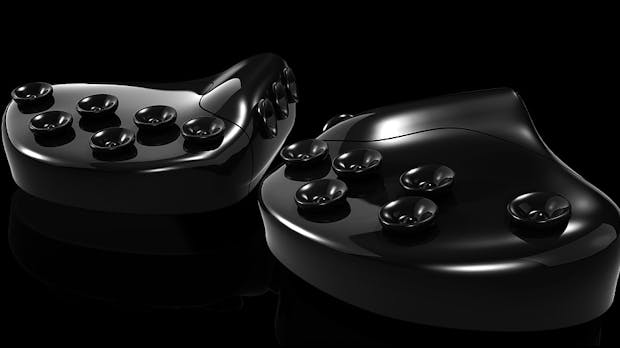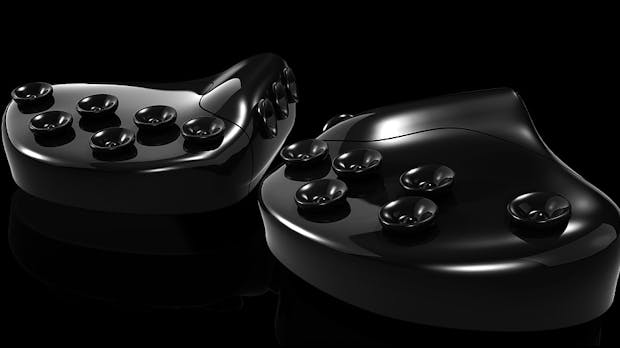 Note: We used commission links in this article and marked them with "*". If an order is placed via these links, t3n.de receives a commission.

The US startup Charachorder has introduced a keyboard alternative of the same name, which should enable up to 300 words per minute. Gaming and programming should also go faster.
The charachorder from the US startup of the same name comes more like a double gamepad than a conventional keyboard. The keyboard alternative, whose two controllers each have nine switching sticks, is said to be able to accelerate typing on the computer enormously. The developers also promise advantages when it comes to gaming or programming.
Charachorder: write 300 words per minute
According to Charachorder, the device should be able to write up to 300 words per minute. That would be about five times faster than typing a keyboard normally. Even the world record for fast typing on an ordinary keyboard, at 216 words per minute, is significantly lower, as Golem writes.
The whole thing works like this: The various shift sticks can be pushed in four directions. Each direction corresponds to a symbol, such as a letter, number or punctuation and special characters. The ten fingers of the user could theoretically enter ten letters at the same time. A built-in processor plus integrated firmware then convert the letters entered at the same time into existing words.
Long practice time to perfect
However, it is also possible to enter letters and characters one after the other. The key assignment of the individual sticks can optionally be adjusted yourself. It is possible that the keyboard alternative initially specializes in the English language and could struggle with German. In addition, a long practice period of up to one month should be necessary to perfect – with daily training units of 30 to 60 minutes.
The Charachorder should come on the market at the end of this year. Interested parties can pre-order it now. Cost: $ 199.99. Later, the device is said to cost $ 400. In addition, there are high costs of around $ 90 for shipping to Europe.
More on the subject: