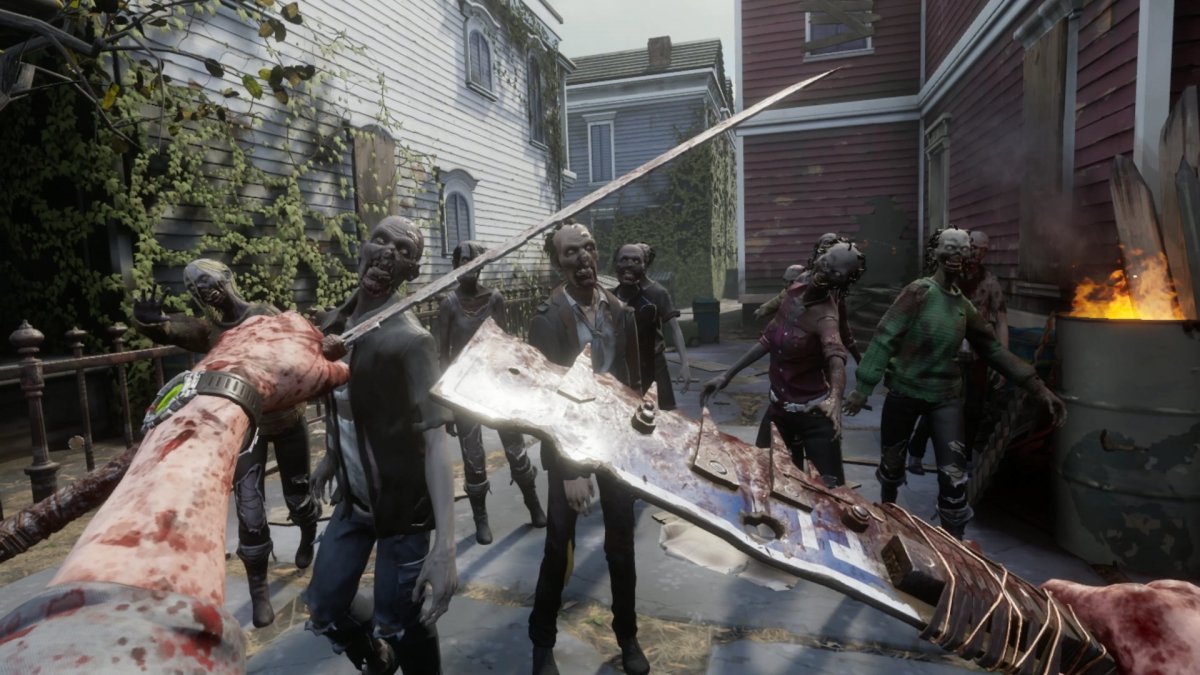 On the channel IGN a record of twenty minutes of the role-playing action game for virtual reality appeared The Walking Dead: Saints & Sinners studios Skydance interactive. Video shot on Oculus Rift S.
The player is entrusted with a mission: the girl asks to kill her husband, who turned into a zombie, because she herself did not dare to pull the trigger. During the passage we see how the hero handles inventory and a map and what opportunities he has to deal with the walking dead.
The record also shows that the mission has several options for making decisions. For example, a girl can be told the terrible truth about her family or withheld the truth. You can even kill the quest giver to return the engagement ring obtained from her husband.
The Walking Dead: Saints & Sinners Already Released Steam and receives very positive reviews. The game requires a virtual reality helmet Valve Index, HTC Vive, Oculus Rift or Windows Mixed Reality. You can buy it for 725 rubles.