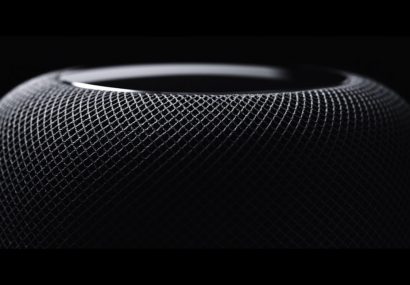 The HomePod sold a little better last year than it did in 2018. Worldwide, Apple was able to make up minimal ground, while Amazon and Google also suffered slight losses. Nevertheless, the HomePod remains a small light in comparison with the two powerful rivals.
Apple posted a small plus in HomePod sales last year. Current estimates by the market research company Strategy Analytics show that around 2.6 million HomePods were sold worldwide in 2019. In the previous year, the volume of smart speakers sold with Siri was one million less.
As a result, the worldwide estimated market share of the HomePod now rises to 4.7%, compared to Amazon and Google, which is still negligible.
HomePod still has no chance against the Echo
The Echo will continue to dominate the smart speaker market in 2019. The market share of the large loudspeaker family was recently around 26.2%, but there are also losses here. In the previous year, the Echo in its various forms still had a worldwide market share of 33.7%. Google also went down a bit. The market share of Google Home was recently at 20.3%, it was just under 26% in the previous year. The losses of the two top dogs are explained by the rise of new manufacturers.
Chinese companies Baidu, Alibaba and Xiaomi went up last year.
Overall, the global market for smart speakers grew again last year: According to Strategy Analytics, around 146.9 million devices were sold. The HomePod mainly benefited from retailers' price promotions and Apple's price cuts, but it is obvious that without new impetus from Cupertino, big leaps are no longer possible. A hardware upgrade would help to reinvigorate the momentum.
Apple recently announced it would bring the HomePod to India, Apfellike.com reported. How successful this step will be is not yet clear.
similar posts
Never miss any news! Our app for iOS and Android with a practical push function.
->
,