'Ga Se-yeon' Han Ye-seul followed by Choi Ji-woo and Jeong Jo-joon
Choi Ji-woo's public husband's photo + new identity released
Kim Yong-ho, who said "Keep the line," did he get away with it
The target of the YouTube channel 'Garo Sero Research Institute' (hereinafter 'Ka Se-yeon') suddenly changed to actress Choi Ji-woo. By revealing the identity and face of her non-celebrity husband, he raised rumors of an affair. Again, of course, there is no clear evidence.
Kim Yong-ho, a YouTuber who is active as a panelist of 'Ka Se-yeon', previously claimed that the boyfriend of Han Ye-seul, who is currently dating, was a bar waitress, and Choi Ji-woo introduced the two. He also said to Choi Ji-woo that he would remain silent if he stopped social media activities for three days.
However, when Choi Ji-woo did not show any reaction, Kim Yong-ho asked, "Choi Ji-woo, did you not close Instagram?" and "Why did you go to Bellagio Villa in Las Vegas with Mozart and Chairman?"
'Ga Se-yeon', which was broadcast live on the 9th, raised suspicions about Choi Ji-woo and her husband. Kim Yong-ho said, "There are no photos of Choi Ji-woo's husband that have been released yet. This is my first time revealing it. Just looking at it, it was taken at a farm. He is nine years younger than Choi Ji-woo. He was born in 1984." "Han Ye-seul should benchmark Choi Ji-woo's case. Choi Ji-woo I did everything for my husband. He also set up a business." At the same time, the past photos and current appearances of Choi Ji-woo's husband, changed name, and information on the business he operates were all disclosed.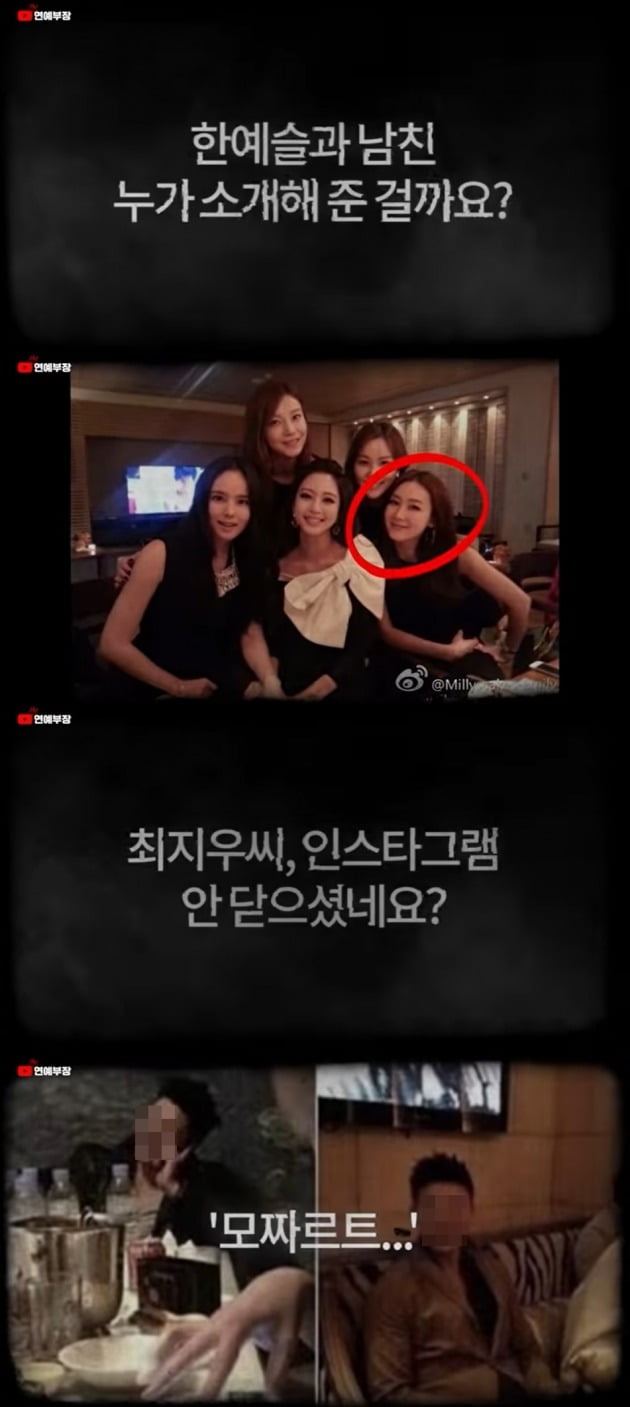 Kim Yong-ho said, "I received a shocking report. Choi Ji-woo bought a car for her husband, but someone filmed the car going into the motel and sent it." Along with this, a photo of the exterior of the motel was released. In the photo, the BMW vehicle mentioned by Kim Yong-ho was not visible. However, under the pretext of revealing the car number, he said he would reveal it later.
Choi Ji-woo married a non-celebrity man in March 2018 after dating for a year. At the time, the husband's specific personal information was not disclosed. After two years of marriage, they had their first daughter last year. Recently, they are sharing their happy daily life through SNS. In this situation, there are many concerns about the disclosure of private life without the prior consent of the person concerned.
Earlier, in a video titled 'The Truth of Han Ye-seul's Karaoke Friends Photos', Kim Yong-ho claimed, "Han Ye-seul continues to be shameless. He posted photos of her travels today. That's why we keep broadcasting."
He also explained why he started exposing the private lives of celebrities. He said, "Being a celebrity by revealing your private life is a celebrity. If you want to keep your privacy, why do you use Instagram? You don't have to do anything. "This isn't the real face of a celebrity. I just want to let you know that it's wrapped up. Some people feel embarrassed when they see it. It's a balance that you don't need to do that to people like that."
However, contrary to his claim, Choi Ji-woo did not upload a picture of her husband through SNS. Even at the time of the announcement of the marriage, he hid his identity. It is quite different from the case of Han Ye-seul, who proudly announced her love affair, but even revealed the public's identity by linking the two celebrities.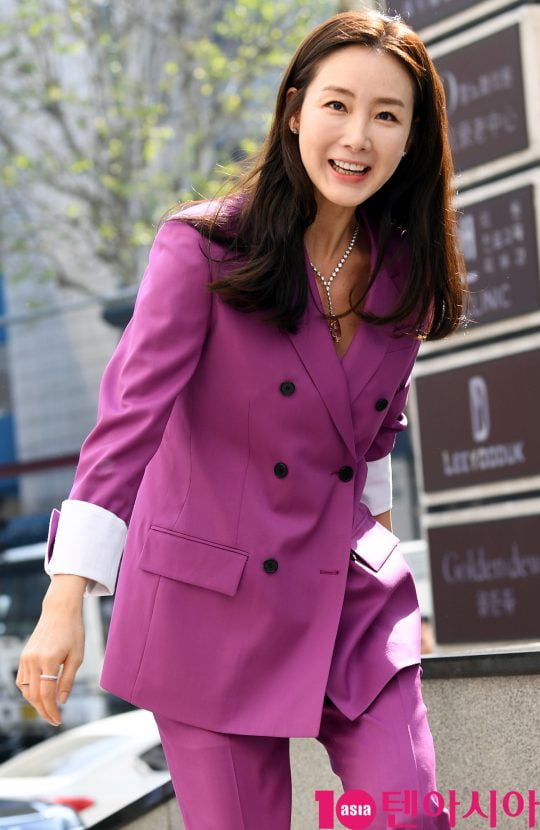 This revelation is separate from Kim Yong-ho's digging into the past of Han Ye-seul and her boyfriend. Although it may be convincing that he chose Choi Ji-woo as the person who introduced Han Ye-seul's boyfriend, it is a completely different matter to disclose the identity of the common man's husband without consent. The excuse that the fight started because Han Ye-seul provoked her is also not appropriate. To be precise, Han Ye-seul never provoked. Everything started from Yong-ho Kim's mouth, and Ye-seul Han was in a hurry to respond.
Kim Yong-ho said, "I'm trying to keep the line. I'm careful not to run away. I'm very patient." He said, "It's not my way to get rid of celebrities' private lives, so it's not my way to do it properly. We are disclosing them one by one while protecting them." Where is the standard of the proper line he is talking about? I want to ask if you are applying strict standards to others as well. One-sided disclosure of personal information is clearly an act of 'crossing the line'.
By Jeong Tae-gun, staff reporter for Ten Asia [email protected]
© TenAsia, unauthorized reproduction and redistribution prohibited
.