Tennis gets sports science from Kasetsart University to help strengthen the SEA Games gold medal hunt
The movement of preparing the Thai national tennis team Before joining the 31st SEA Games between 21 November -2 December 2021 in Vietnam, the latest "Big Suchai" Mr. Suchai Pornchaisak Udom President of the Lawn Tennis Association of Thailand Under the Royal Patronage revealed that he had received a report from Mr. Thai Tanu Wannasuk, secretary-general of the Lawn Tennis Association. As the team manager of the 31st SEA Games, the training of the Thai national tennis team continues. which had the opportunity to get into the practice court and weight training exercises to build muscle strength Under the measures to prevent the spread of COVID-19
In preparing the SEA Games tennis players this time. also supported by Sports Authority of Thailand (SAT), which together with the Lawn Tennis Association make an agreement with Faculty of Sports Science Kasetsart University Kamphaeng Saen Campus To take care of a large Thai national tennis team It's a very good thing. Because sports science is very important and necessary for athletes. The association would like to thank Dr. Kongsak Yodmanee, Governor of SAT and related officials. as well as thanks to the faculty and staff from the Faculty of Sports Science Kasetsart University Kamphaeng Saen Campus
"Now the working group from the Faculty of Sports Science Kasetsart University, Kamphaeng Saen has taken care of tennis players. with SEA Games coaching staff as well But due to the COVID-19 situation Therefore, the coordination method is used through online channels first. will take care of until the period before going to the SEA Games I know that athletes will be assessed. by using a method against global criteria as well. Makes me more confident that this working group has come to help It will make tennis players very ready for this SEA Games," said Mr. Suchai.
Asst. Prof. Dr. Issadee Kuta-in, Associate Dean for Research Academic Service and business development Faculty of Sports Science Kasetsart University Kamphaeng Saen Campus said that the institute has a Sports Science Research and Development Center. which has a new lab at the Kamphaeng Saen ready to support athletes to test For the care of the tennis player The working group will oversee issues such as nutrition, psychology, physical training programs. and fitness tests for tennis players, etc., which will correspond to various skills used in competition Including an assessment of defects to fix Take care of your mind and readiness to achieve your goals. especially the form of play
Asst. Prof. Dr. Issadee further said that the working group will be assessed periodically or every month to ensure that this Thai national tennis team is as ready as possible. Also at the Sports Science Research and Development Center in Kamphaeng Saen campus There is also an injury rehabilitation program. can assess symptoms and recommend treatment Have a sports massage by a team that is ready For the Lawn Tennis Association is the first sports association at the center Agreed to continue taking care of the athletes. while other sports associations It's just a short-term care. But in the future, there will be cooperation like this happening with many sports as well.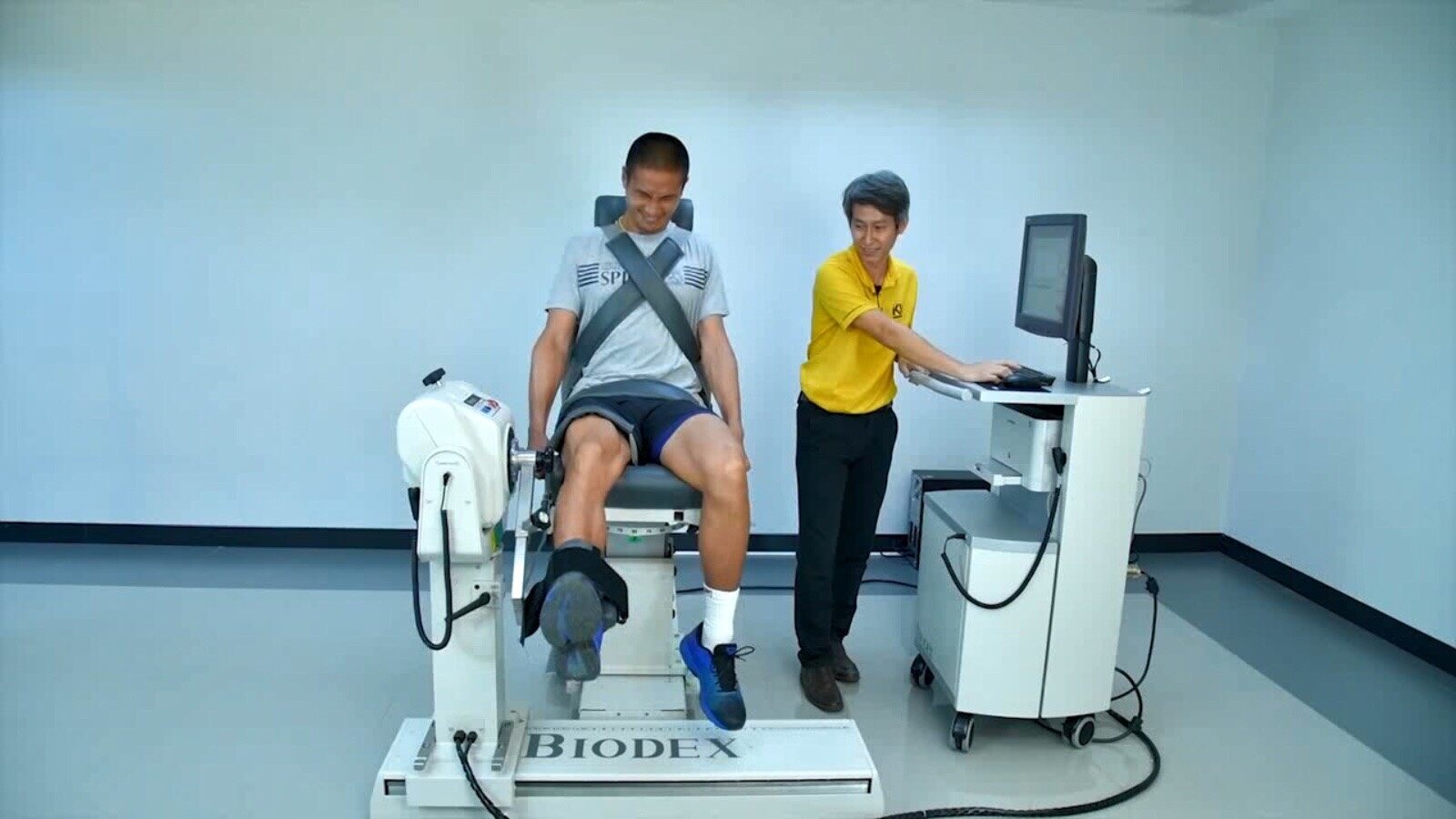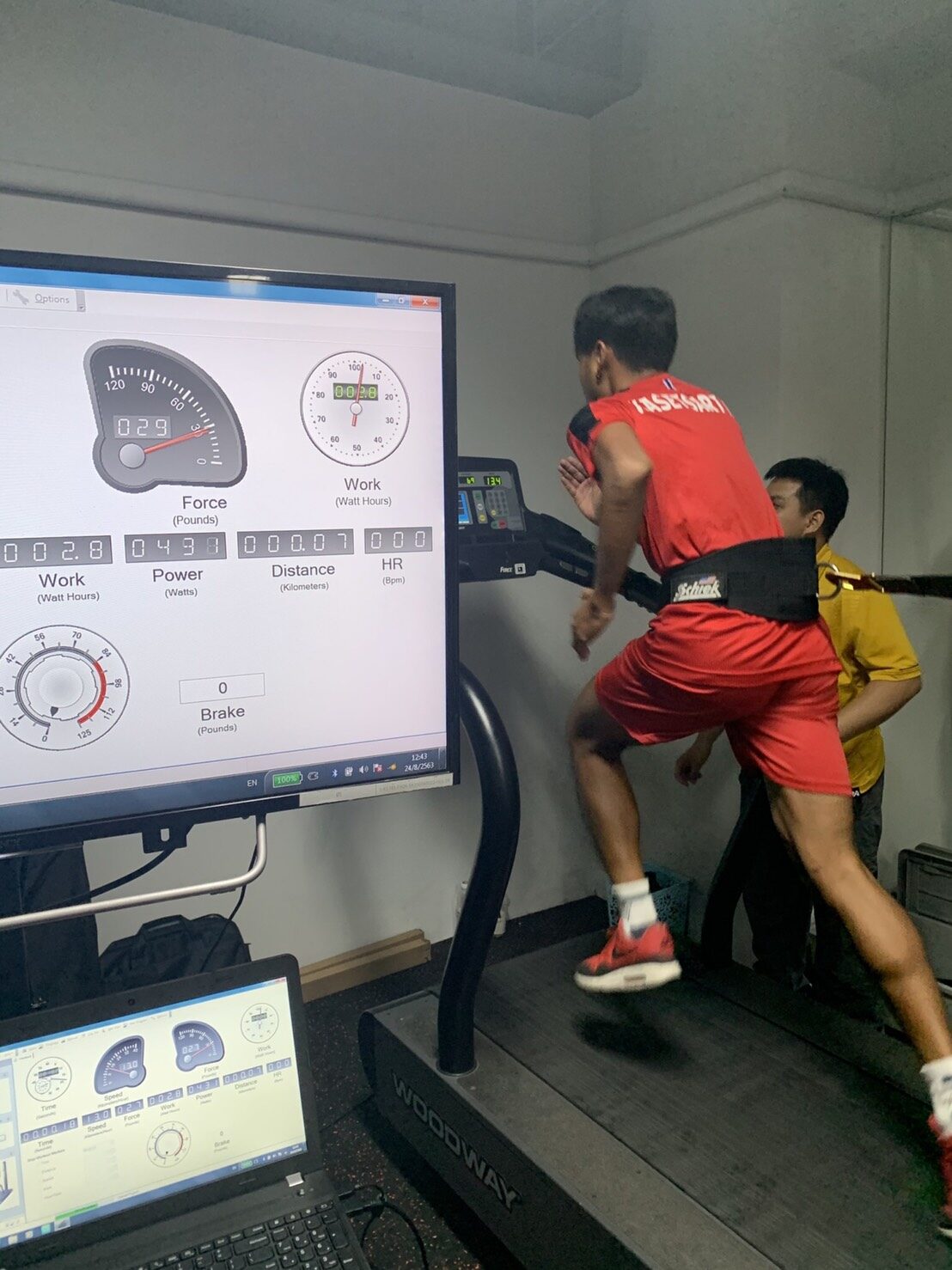 sticks to every situation from

Line @Matichon here
Previous article
Fire at a famous pub in Rayong injures 6, 1 dead