"'Starlink' itself has limited competitiveness… There is also a low possibility of 'backhaul' through satellite communications"
As a key telecoms operator with full support for new operators? A formal application has yet to be made
As the government decided to cancel the unprecedented frequency allocation and announced that it would actively support the influx of a fourth new operator, not the three domestic mobile communications companies, to stimulate competition, attention is focused on who will take on the role 'catfish' in the telecommunications market.
Right after the government's announcement, SpaceX was first noticed by Elon Musk.
It became known that President Yoon Seok-yeol had a video interview with Musk on the 23rd to propose communication cooperation related to SpaceX's satellite Internet service, 'Starlink'.
However, the view of the telecommunications authorities and the industry is that the satellite Internet service itself, called Starlink, is not the right candidate for the 5G 28GHz band, for which the government is looking for a new owner.
First of all, the basic price of Starlink service is 110 dollars (about 158,000 won) per month in the US, which is not competitive in terms of price, and the speed is still only about 100Mbps (download ) or 20Mbps (upload), so the government canceled the frequency allocation. It is much lower than the fast data transfer environment which was one reason.
Park Yoon-gyu, 2nd Vice Minister of Science and Information and Communication Technology, also met with reporters on the 24th and said, "The competitiveness of (relevant band) satellite deployment operators is quite limited."
If the Starlink service itself does not play a 28GHz 5G role, another possibility is to take a secondary role to build a faster 5G environment around a specific base station.
It is said to be responsible for the so-called wireless 'backhaul' function which connects to base stations to establish a data transmission network.
However, this possibility is also considered low by the telecommunications authorities and the industry.
Backhaul is possible through a wired as well as wireless connection. In Korea, wired communication infrastructure is developed except for some areas such as islands and mountains, or moving objects such as subways.
Wired backhaul supports a transmission rate of Gbps unit, while wireless backhaul using communication satellites only has a data transfer rate in the Mbps unit.
In the end, it is explained that this also falls short of the fast 5G environment using the 28GHz frequency.
Of course, there are cases where SpaceX has partnered with local telecommunications companies overseas to supply backhaul.
The company started service in Yamaguchi Prefecture through a contract with KDDI, a Japanese telecommunications company, and was granted permission to use the 28GHz radio frequency in Manche and Gironde by the French Telecommunications Regulatory Agency (ARCEP).
However, these areas have one thing in common: they belong to regions with low population density and relatively poor communication infrastructure, rather than big cities like Tokyo or Paris.
An official from the telecommunications authority evaluated on the 27th, "It is difficult to see the data delivery environment supplied by telecommunications satellites through wireless backhaul as a 'hot spot'."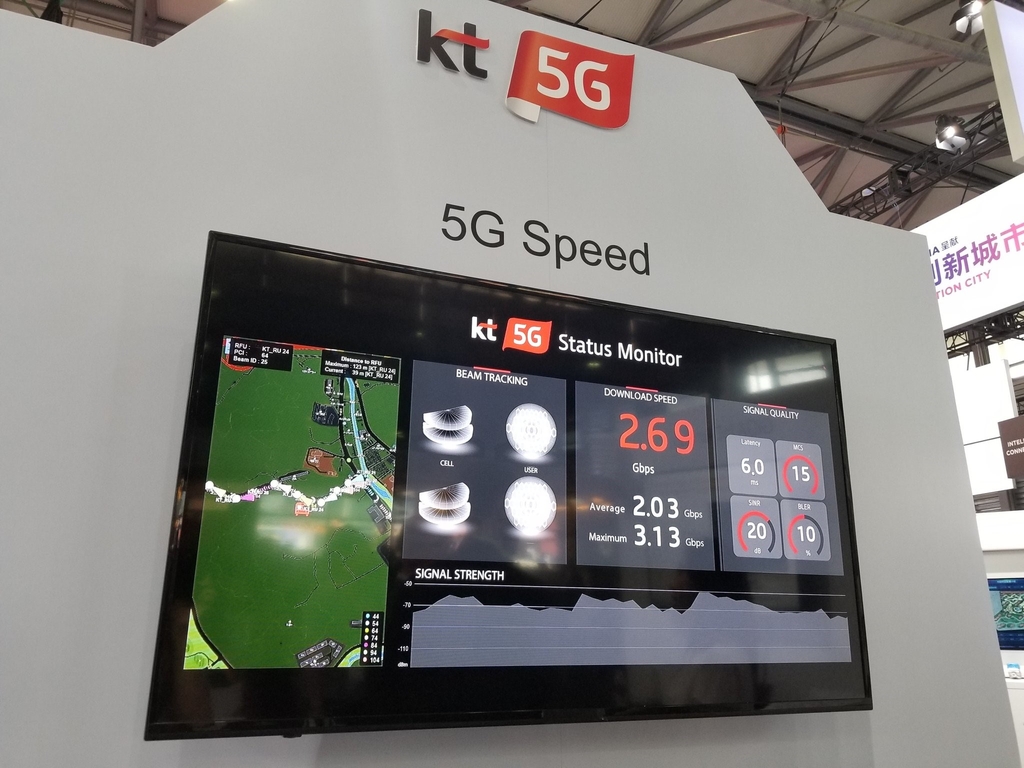 If so, the remaining possibility is for SpaceX, a foreign operator, to establish a corporation in Korea, register as a key telecommunications operator, receive a frequency allocation, and conduct telecommunications business directly.
Since announcing the cancellation of the 28 GHz frequency allocation, the Ministry of Science and ICT has shown its will to screen foreign companies under equal conditions when selecting new operators.
In order to attract new business operators, he also announced that he would implement all possible policy measures, such as reviewing support measures such as mutual access and providing facilities for key communication service providers.
For this reason, some carefully observe that consideration is given to the maximum in somewhat difficult administrative procedures such as business registration and frequency allocation.
The move by foreign operators such as SpaceX to jump directly into the Korean telecommunications market as a 'player' has been caught early.
In the 2022 'Trade Barriers Report by Country' published in April, the Office of the United States Trade Representative (USTR) said, "Korea prohibits foreign satellite communications service providers from selling their services directly without going through a company established in Korea." The United States will continue to raise this issue."
However, although SpaceX and others have inquired with the telecommunications authorities about regulations related to business in Korea, no official permission request has yet been received.
A plan for foreign operators to enter the market through direct investment (up to 49% share) or indirect investment (up to 100%) in a domestic telecom operator without becoming a domestic telecom operator is also being discussed.
The possibility that a domestic company will be chosen as the fourth operator in the domestic mobile communications market cannot be ruled out either.
/happy news