The youngest saves 40 at the age of 24 in 2006, and the oldest at the age of 39 in 2021.
Currently, Korea, US and Japan have 457 personal career saves… You can also achieve 500 saves.
Seung-hwan Oh (39, Samsung Lions), the youngest member of the KBO League in 2006 with 40 saves in one season, also set the record for the oldest 40 saves in 2021, 15 years later.
Even in the face of impunity, Oh Seung-hwan is maintaining the pride of being the 'best finisher' in Korean baseball history.
Seung-hwan Oh appeared on the first full base in the bottom of the 8th inning leading 5-3 in the visiting game against the KIA Tigers in professional baseball at Kia Champions Field in Gwangju on the 13th, preventing 1⅔ innings with two hits and no runs, and took his 40th save of the season.
As a closing pitcher, he kept the team victory despite the burden of throwing 44 balls, which is unusual.
In the KBO League, '40 saves in a single season' came out a total of 7 times until this day.
Myeong-won Jeong (40 saves, Pacific Dolphins) in 1994, Pil-jung Jin (42 saves, then Doosan Bears) in 2000, Seung-hwan Oh (save 47, Samsung) in 2006, Seung-hwan Oh (save 40) in 2007, Seung-hwan Oh in 2011 (save 47), In 2013, Son Seung-rak (46 saves, then Nexen Heroes) became the main character of 40 saves, and Oh Seung-hwan, who returned from the KBO league after playing six seasons in Japanese and American professional baseball, made another 40 saves this year.
Oh Seung-hwan achieved more than half of the 7 out of 4 times.
Seunghwan Oh harvested his 4th single season 40 saves at the age of 39 years, 2 months and 28 days, and set the oldest record far exceeding Son Seung-rak's age of 31 years, 6 months and 10 days in 2013.
Oh Seung-hwan also holds the record for the youngest 40 saves in the KBO league.
On September 10, 2006, in his second year as a professional, he made his first individual season with 40 saves against Doosan.
At that time, he was 24 years, 1 month and 26 days old.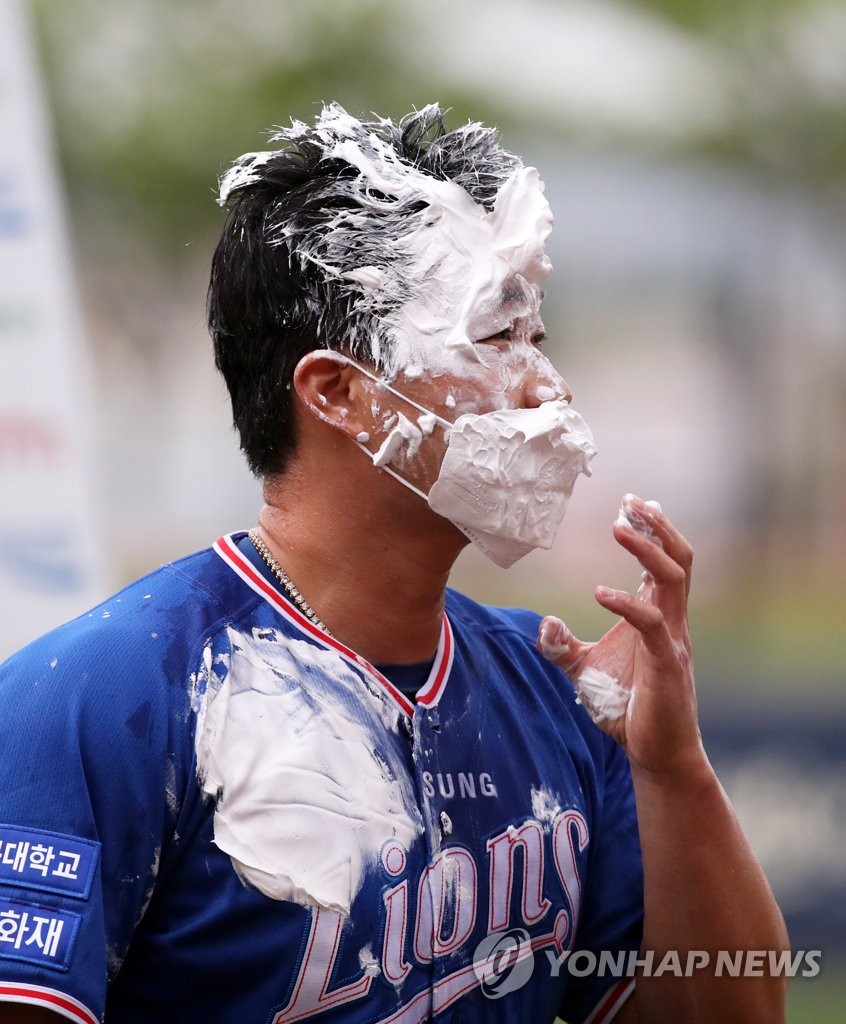 Most of the major save records for Koreans were written by Oh Seung-hwan, a 'finalist'.
Former Korean baseball team coach Seon Dong-yeol selected Oh Seung-hwan, a rookie college graduate who joined Samsung after graduating from Dankook University in 2005, when he was Samsung's commander, as the 'next-generation finalist' and sent him out as a setup man from the beginning of the season.
On April 27 of that year, he scored his first personal save against the LG Twins at Daegu Citizens Stadium.
Oh Seung-hwan exchanged positions with Oh-jun Kwon in July 2005 and stood at the finish line.
Oh Seung-hwan, who recorded an ERA of 1.18 with 10 wins, 1 loss, 11 holds and 16 saves in his first year, set the record for most saves (47 saves) in a single Asian league the following year, solidifying his position as the best finisher.
Oh Seung-hwan, who achieved the shortest record of 100 saves (180 games) in the KBO League history in the KIA match in Gwangju on September 18, 2007, was the youngest and the smallest game with 150 saves (26 years, 9 months, 20 days) on May 5, 2009 against Daejeon Hanwha. ·254 games).
Seunghwan Oh also holds the record of 200 saves in the youngest and least game in the KBO league (against Daegu KIA on August 12, 2011, 29 years, 28 days, 334 games).
On July 1, 2012, Oh Seung-hwan made his 228th personal save against Nexen in Daegu, surpassing the record of former Chung-Ang University coach Kim Yong-soo (227 saves), and increased his 'Korean record' with 277 saves until 2013.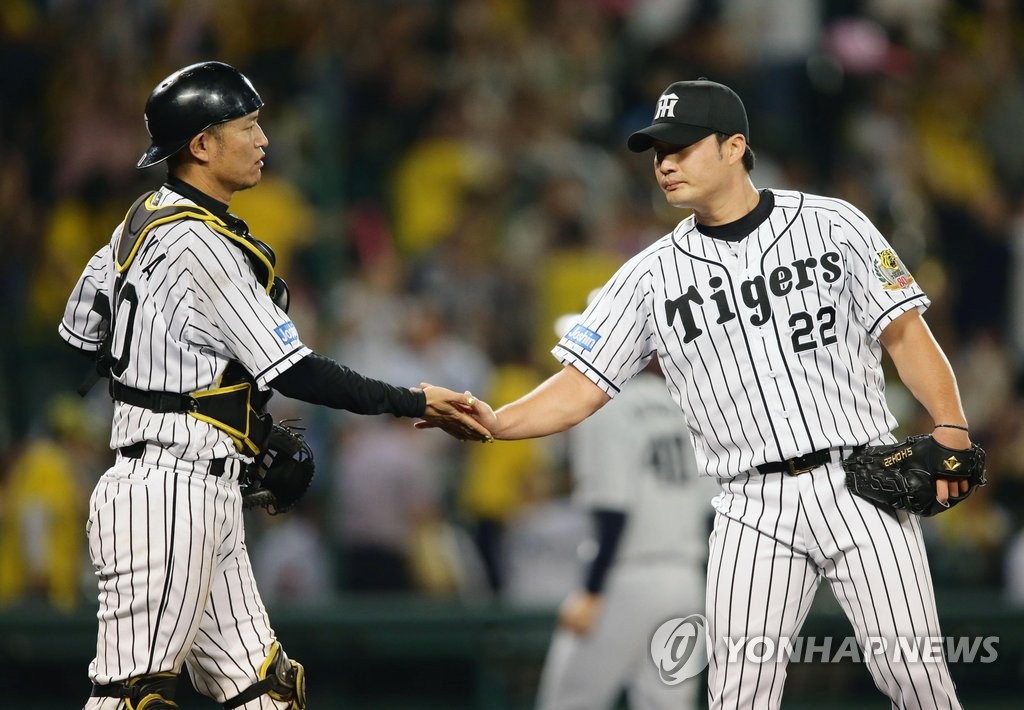 The 300 individual saves in Korea and Japan were made at Koshien Stadium, one of the sacred sites of Japanese baseball.
Oh Seung-hwan, who entered Japanese professional baseball with the Hanshin Tigers in 2014, made his 300th save in Korea and Japan at the Yomiuri Giants match held at Koshien Stadium in Nishinomiya, Hyogo Prefecture, Japan on July 21 of that year.
In Japan, Oh Seung-hwan also reigned supreme in finishing.
He made 39 saves in 2014, his first year in Japan, and set the record for the most saves by a Korean in Japan, surpassing the 38 saves recorded by former coach Seon Dong-yeol at the Chunichi Dragons in 1997.
That year, Seung-hwan Oh appeared in all 6 games of the climax series and also enjoyed the honor of winning the series MVP.
It was also the first time for a Korean from the KBO League to win the MVP award in the Japanese postseason.
Oh Seung-hwan also posted 41 saves in 2015, and was crowned the savior of the Central League for the second year in a row.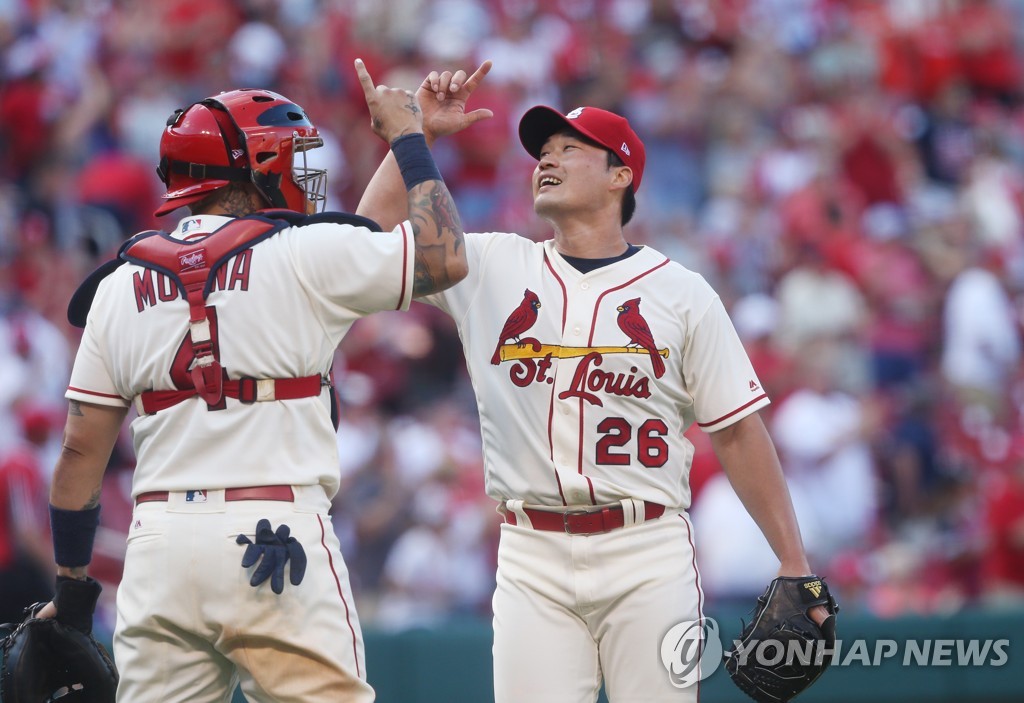 Oh Seung-hwan also played an active role as a top-class relief pitcher in the American Major League Baseball ("Dream Stage").
Oh Seung-hwan, who achieved his dream of becoming a big leaguer by signing with the St. Louis Cardinals in 2016, made his first personal save in the major leagues against the Milwaukee Brewers at Bush Stadium on July 3 of that year.
At the same time, the first Korean, American, and Japanese professional baseball pitcher to score a save was born.
Seung-hwan Oh had 42 saves until the end of his major league career in September 2019.
Oh Seung-hwan finished 6 years of overseas league life after proving that 'Korea's best finisher works in both Japanese and American major leagues'.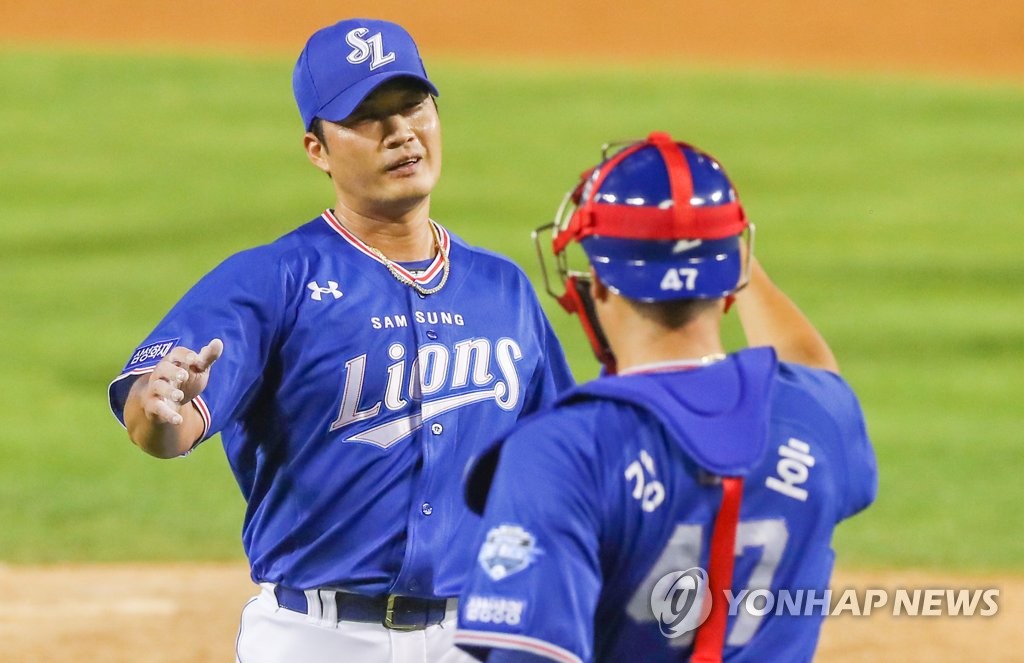 Even after returning to Korea, Oh Seung-hwan continued his save record streak.
On June 16, 2020, against Jamsil Doosan, Oh Seung-hwan achieved a total of 400 saves between Korea, the United States, and Japan.
On August 14, 2020, he made his 408th save against Doosan in Daegu, surpassing the 407 saves of Hitoki Iwase (retired), which the Japanese media called 'Asia's best record'.
Again this year, Oh Seung-hwan started the season with a Samsung finish, and on April 25, in the KIA match in Gwangju, he reached the goal of 300 personal saves in the KBO League.
With Oh Seung-hwan's return, the KBO League again produced a '40-save finisher' for the first time in eight years since Son Seung-rak in 2013.
Oh Seung-hwan made 40 saves until the 13th, and made a reservation for the title of salvation king by far away from 2nd place salvation Kim Won-jung (31 saves, Lotte Giants).
Oh Seung-hwan, who has already won the KBO League's highest number of salvation titles 5 times, is expected to collect the 6th Salvation King trophy this year.
Oh Seung-hwan has not yet made a retirement plan.
In terms of skills, he overwhelms his junior finishers.
Oh Seung-hwan's save record streak continues.
Seunghwan Oh had a total of 457 saves in Korea, the United States, and Japan until the 13th (335 in Korea, 80 in Japan, 42 in the United States).
If Oh Seung-hwan maintains his position as a closing pitcher until next year or the year after, he can also build a monumental achievement of 500 saves in Korea, the United States, and Japan.
◇ Oh Seung-hwan's main save record
┌─────────┬──────────────────┬────────┐
│Record │Game │Remarks │
├─────────┼──────────────────┼────────┤
│Individual career number 1 │April 27, 2005 Daegu Citizen LG Exhibition │ │
├─────────┼──────────────────┼────────┤
│The youngest one season 40 │September 10, 2006 Daegu Citizens Doosan match │24 years 1 month 26 days │
│Save │ │ │
├─────────┼──────────────────┼────────┤
│Minimum match 100 saves │September 18, 2007 Gwangju Mudeung KIA match │180 games │
├─────────┼──────────────────┼────────┤
│The youngest/minimum game │May 5, 2009 against Daejeon Hanwha │26 years 9 months 20 days │
│150 Save │ │254 Matches │
├─────────┼──────────────────┼────────┤
│The youngest and smallest game │August 12, 2011 Daegu Citizen KIA │29 years and 28 days │
│200 saves │ │334 games │
├─────────┼──────────────────┼────────┤
│KBO Personal Total │July 1, 2012 Daegu Citizen Nexen Match │228 Save │
│Most Saves │ │ │
├─────────┼──────────────────┼────────┤
│Individual career │July 21, 2014 Koshien Yomiuri match │All-time Korean │
│300 save │ │second 300 │
│ │ │B │
├─────────┼──────────────────┼────────┤
│First Korean │July 3, 2016 Bush Stadium │ │
│Korea-US-Japan save │Milwaukee match │ │
├─────────┼──────────────────┼────────┤
│Korea-US-Japan │June 16, 2020 Jamsil Doosan Exhibition │ │
│400 save │ │ │
├─────────┼──────────────────┼────────┤
│KBO League │April 25, 2021 Gwangju KIA Match │First KBO League │
│Individual total 300 saves│ │ │
├─────────┼──────────────────┼────────┤
│The oldest one season 40 │October 14, 2021 Gwangju KIA match │39 years 2 months 28 days │
│Save │ │ │
└─────────┴──────────────────┴────────┘
/yunhap news