For Fist Basu, a former popular singer, member of the band "Basu", posted a story about 10 years before he was shot in the back in the right shoulder despite not attending a gathering until he almost died.
By the young fist Basu posted a picture through his personal IG story telling about the events in 2010 that … "I am one of them, over 10 years ago, still can't blame the shooter. know who shot But you can't go wrong, Thailand."
Later he posted another message saying… "Didn't go to the assembly live in the condo itself But why shoot us? 1 dead, 1 hurt.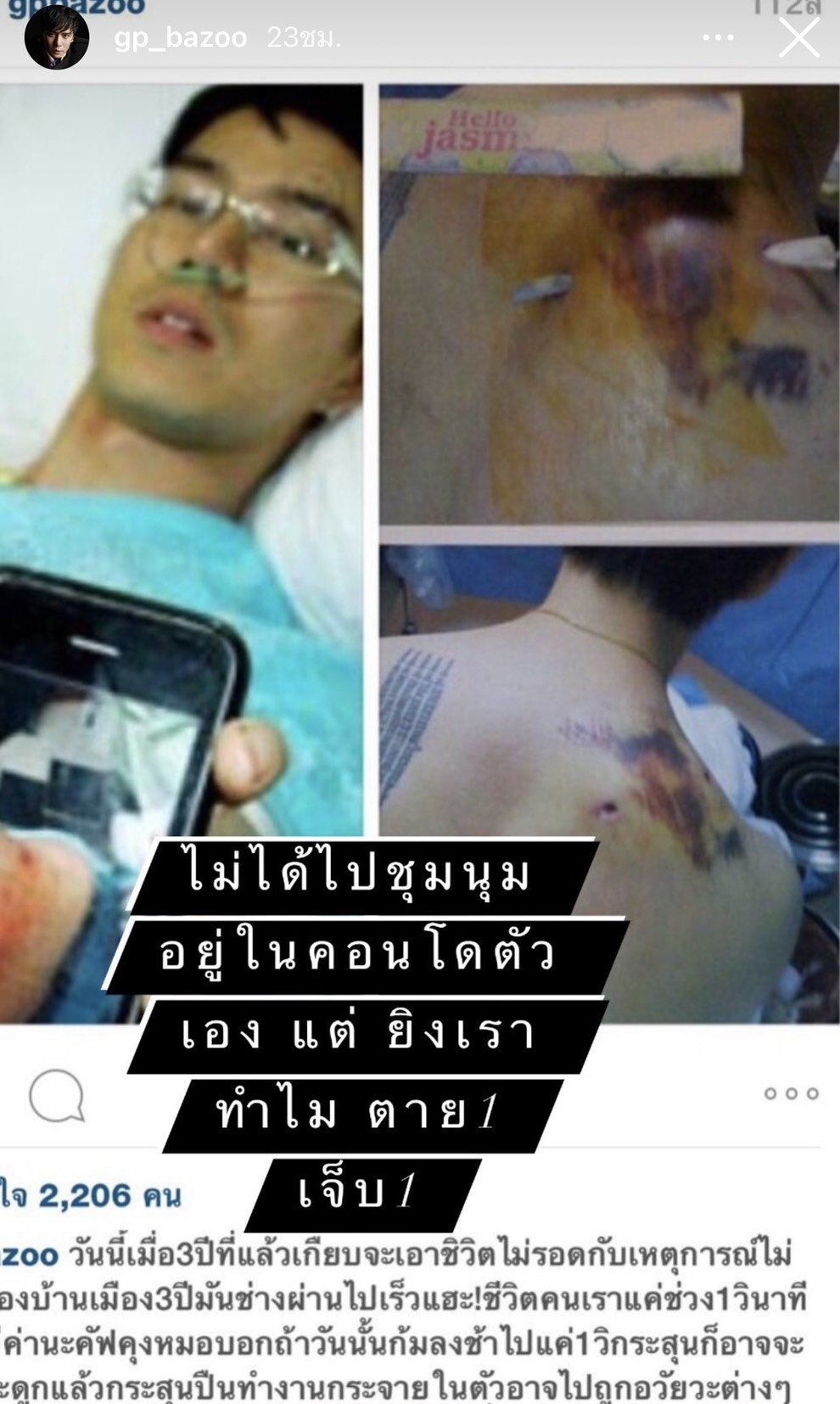 .