covid delta – MOPHReveal the results of the vaccination test. "Sinovac" 2 needles in 3 provinces to prevent infection covid delta Up to 75% including information fromDepartment of Disease Control
Covid Delta – The situation of the spread of COVID-19 in that country The number of infected people is constantly increasing. One of the factors contributing to the increase in the number of infected people is Delta covids or Indian covids violent and spread faster than other believers In addition, many sources have also revealed that This virus has reduced the effectiveness of the vaccine as well.
Latest on July 21, 2021 via Facebook page COVID-19 Information Center has disclosed information about the efficacy of the Sinovac vaccine. that can protect against Delta covids and alpha covids From the test results in all 3 provinces, consisting of Phuket, Samut Sakhon and Chiang Rai, there is also information from the Department of Disease Control.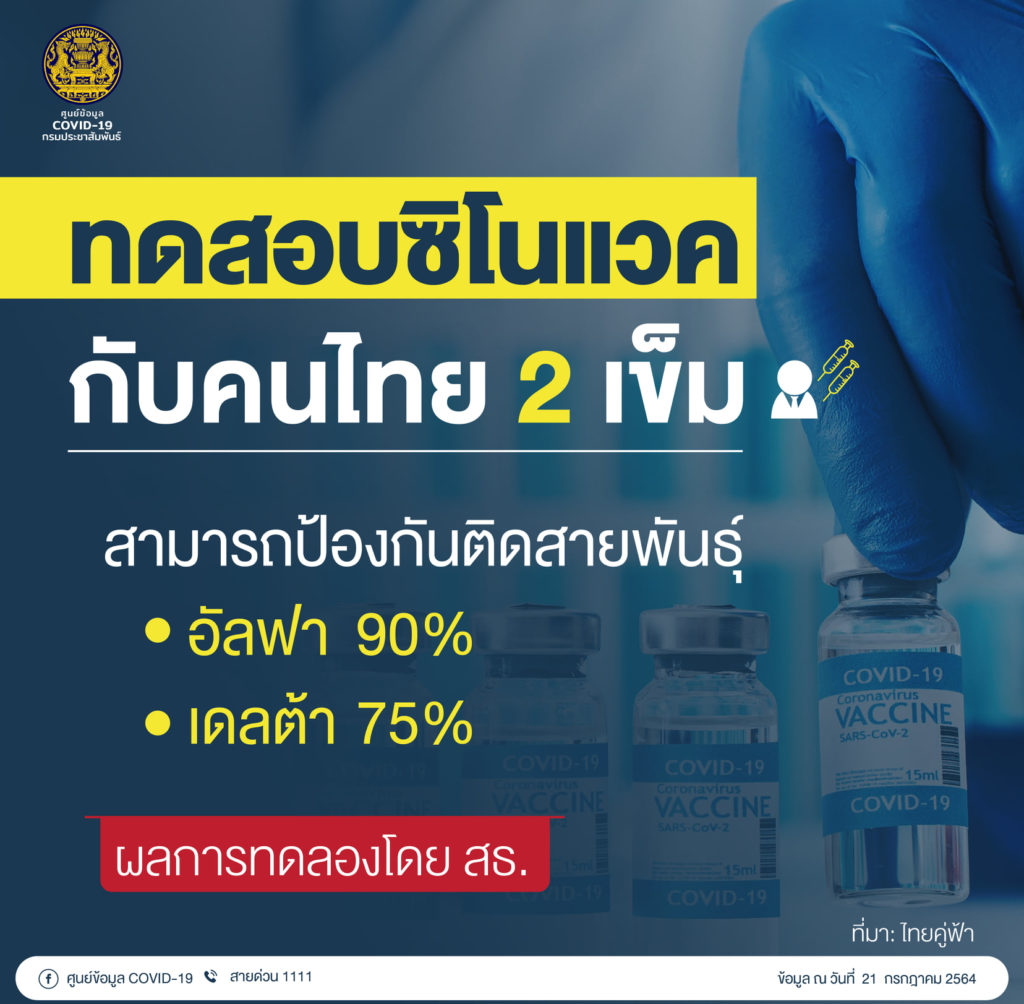 The Ministry of Public Health revealed the results of the study on the effectiveness of "Sinovac" injections from 4 sources, Ministry of Public Health. Has released a report on the effectiveness of the Sinovac vaccine that has been injected to Thai people in 4 sources as follows:
1. Phuket More than 1,500 people who were exposed to high-risk groups were followed during April-May 64, and found only 124 infections if compared between vaccinated and unvaccinated recipients. It was found that the effectiveness of infection prevention was 90.7%.
2. Samut Sakhon Province Has followed up with more than 500 high-risk contacts. During April 64, 116 cases were found. The effectiveness in preventing infection was 90.5%.
3. Chiang Rai have followed up on cases of infection in health personnel During the month of June 64, more than 500, found 40 infections. In addition, the severity of pneumonia was followed When comparing the data, it was found that The efficacy of two doses of Sinovac in prevention of infection was 88.8% and prevention of pneumonia was 84.9%. For personnel who received 1 dose of AstraZeneca for 14 days, infection prevention was 83.8%.
4. Department of Disease Control Has used a database to track health personnel infected throughout the country. and vaccination data during May 64, when the outbreak was an alpha strain. The efficacy of Sinovac 2 doses was 71%.
As for the month of June 64, when there was an outbreak of delta strains in the country around 20-40%, the effectiveness was 75%. Therefore, if vaccinated with 2 doses of Sinovac vaccine, it can prevent infection from Alzheimer's strains. Alpha is about 90% and prevents pneumonia 85%. The effectiveness on the current Delta species. It is still considered intact for the stimulant injection. and alternating types of vaccines from laboratory studies found to be able to increase the level of immunity to be higher faster and higher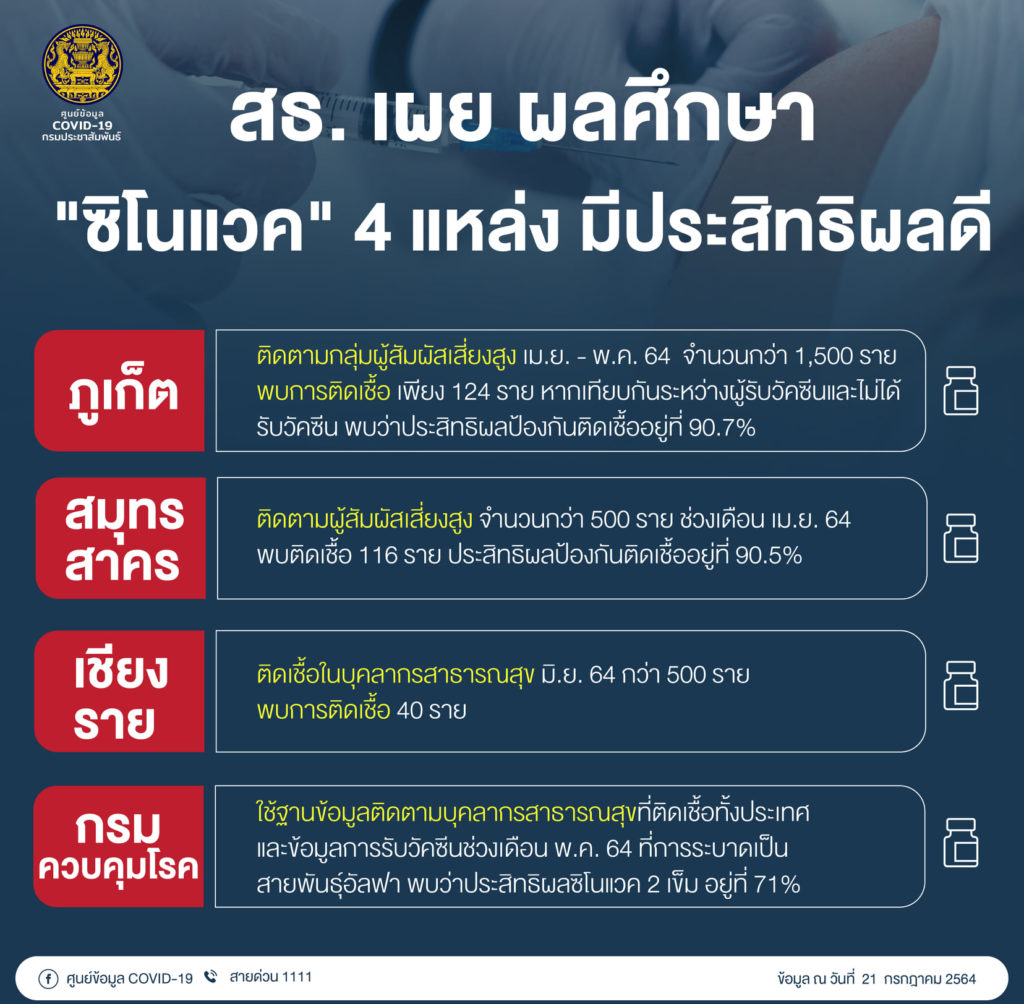 interesting news