Original titleThe relevant person in charge of the Paradise Supermarket Bar was placed on criminal case
Suspected of obstructing the prevention and treatment of infectious diseases; 287 infected people have been reported in the cluster epidemic in Paradise supermarket and bars, and six departments have formed a joint investigation team
On June 14, Beijing held a press conference on epidemic prevention and control. Liu Xiaofeng, deputy director of the Beijing Center for Disease Control and Prevention, reported that from 0:00 to 24:00 on June 13, Beijing added 74 new cases of local new coronary pneumonia virus infection, 44 cases in Chaoyang District, 9 cases in Dongcheng District, 5 cases in Xicheng District, Haidian District, There are 3 cases each in Fengtai District, Changping District, and Daxing District, 2 cases in Tongzhou District, 1 case each in Mentougou District and Jingkai District; 1 case of common type, 41 cases of mild type, and 32 cases of asymptomatic infection; 72 cases of quarantine observation personnel, social 2 cases were screened by face-to-face screening personnel.
From 0:00 to 15:00 on June 14, Beijing added 30 new cases of local new coronary pneumonia virus infection (2227 to 2256 infected), 20 cases in Chaoyang District, 4 cases in Dongcheng District, Xicheng District, Haidian District, Fengtai District, Fangshan District 1 case each in Tongzhou District and Economic Development Zone; 9 cases were mild cases, and 21 cases were asymptomatic infections; all were quarantined and observed. All have been transferred to designated hospitals for isolation and treatment, and relevant risk points and personnel have been placed under control.
At the Beijing Epidemic Prevention and Control Press Conference on the 14th, Pan Xuhong, deputy director of the Beijing Municipal Public Security Bureau and spokesman, reported typical cases involving the epidemic.
Paradise Supermarket Bar did not implement the responsibility of the Quartet and caused a clustered epidemic. On June 6, the city gradually resumed normal production and life order. During the operation period, Paradise Supermarket Bar did not strictly implement prevention and control measures such as temperature measurement, code scanning, and inspection of nucleic acid negative certificates, and did not implement prevention and control requirements such as controlling crowd density. At present, the police have filed a criminal investigation in accordance with the law for the relevant person in charge of the Paradise Supermarket Bar suspected of obstructing the prevention and control of infectious diseases. Regarding the suspected administrative violations, the municipal departments of culture and tourism, health care, commerce, market supervision, public security, cultural law enforcement and other departments have formed a joint investigation team to investigate and investigate quickly and strictly.
Zhou Weimin, a first-level inspector of the Beijing Municipal Bureau of Culture and Tourism, informed that Beijing will conduct a full-coverage inspection of entertainment venues such as bars, nightclubs, KTVs, and Internet cafes in the city, and shut down all underground spaces and unqualified entertainment venues. All districts should strengthen supervision and inspection. , All public places must strictly implement individual temperature measurement and code scanning verification. The bright code cannot be used instead of scanning the code, and the "quartet responsibility" should be checked for nucleic acid negative certificates within 72 hours to ensure that "every entry must be scanned, Every scan must be inspected, and no one will be missed." Together, they will build a dense network of epidemic prevention and control in the capital.
Liu Xiaofeng, deputy director of the Beijing Center for Disease Control and Prevention, reported that from June 9th to 15:00 on the 14th, a total of 287 cases of new coronary pneumonia virus infections were reported in Beijing, all of which were related to the cluster epidemic in Paradise supermarket bars.
Among them, there were 213 visitors from Paradise Supermarket Bar (No. 6 Gongti West Road), 5 bar staff, and 69 related personnel. 14 districts and economic development zones were involved, including 144 in Chaoyang District, 25 in Xicheng District, 22 in Dongcheng District, 20 in Tongzhou District, 17 in Fengtai District, 13 in Changping District, 12 in Haidian District and 11 in Daxing District. There were 7 cases in Mentougou District, 5 cases each in Fangshan District and Economic Development Zone, 2 cases each in Shunyi District and Huairou District, and 1 case each in Shijingshan District and Miyun District.
  Chaoyang District
Bars, Internet cafes, KTV, script killing and other entertainment venues are closed for rectification
Liu Xiaofeng, deputy director of the Beijing Center for Disease Control and Prevention, informed that as of 24:00 on June 13, 2022, after evaluation by the Beijing Center for Disease Control and Prevention, the risk level of Chaoyang District will be adjusted in accordance with the "Beijing New Coronary Pneumonia Epidemic Risk Classification Standard".
In the past 14 days, Yaojiayuan East Community in Pingfang Township and Yaojiayuan West Community in Pingfang Township, Chaoyang District have each reported 3 local confirmed cases, which have been upgraded from low-risk areas to medium-risk areas from today. Up to now, there are 3 medium-risk areas in Beijing.
Meng Rui, deputy head of Chaoyang District, announced that bars, Internet cafes, KTVs, script killings and other entertainment venues in the region will be closed for rectification, and 173 KTVs, 224 bars, 103 Internet cafes, and 195 script killings will be closed; underground cinemas, underground sports Business premises and off-campus sports training institutions for youth are all closed.
At the same time, the inspection and inspection of market operators in the region has been strengthened, and the implementation of various epidemic prevention measures has been supervised. Since June 9, 193 enterprises that have not implemented the main responsibility for epidemic prevention and control have been notified and ordered to rectify immediately. Into review.
Meng Rui reported that Sanlitun Sub-district, Chaoyang District, advocates that enterprises and residents in the area work together to fight the epidemic, reduce the rate of arrivals, reduce the flow of people, let the area moderately "quiet", and stop the virus transmission chain as soon as possible. According to the latest flow investigation and nucleic acid test results, and judged by urban disease control experts, 28 new closure and control areas and 6 control areas have been added.
 remind
Those who have visited these bars and restaurants, please take the initiative to report
Meng Rui, the deputy head of Chaoyang District, informed that from June 6th to 9th, please visit Paradise Supermarket Bar, Shisan Bar, One Third Bar, Fresh Club Bar, PH Bar, and Kai Club Bar at No. 6 Gongti West Road; Coco Bar, Helens Bar, No. 8 Tixi Road; Paradise Supermarket Bar, No. 13 Gongti North Road, Singing Bar, Philharmonic Bar on the fifth floor of Tongying Center, and people who have visited Huaxiang Shengshi International since June 7 Sports (Jinyu Office Store), Lianjia Huamao Apartment Store, Nanjing Food Stall (Ciyun Temple Yuanyang Store) and people who have visited Shifoying Road Fengyuan Building Old Road Kebab Restaurant since June 8, must take the initiative Report.
Shijingshan District
1 case involved in Paradise supermarket bar epidemic, 654 people at risk
Shen Jian, deputy head of Shijingshan District, said that as of June 14, there was 1 positive case associated with the clustered outbreak in Shijingshan District and Paradise Supermarket Bar. It was detected at a centralized medical observation point on June 10, and he was immediately placed under control. There are 654 risk personnel. There were no new cases in the region within 5 days. Shijingshan District has taken measures to suspend business for more than 380 locations, including bars, KTVs, Internet cafes, and bathing centers, that have hidden dangers of "amplifiers" of the epidemic.In addition to the above-mentioned personnel associated with the Paradise Supermarket Bar, there are 247 high-risk personnel involved in Maisong KTV, Helens Bar and other locations. The confirmed cases in other areas are in Shijingshan District, Xilongduo Shopping Mall and other places.Yonghui SupermarketThere are 15,104 associated risk personnel arising from work, all of which have been managed by classification and classification.
Fengtai District
The confirmed case of Dahongmen Street 1 was found by social nucleic acid screening
Liu Xiaofeng, deputy director of the Beijing Center for Disease Control and Prevention, informed that the infected person 2211 was found through social nucleic acid screening and now lives in Dongluoyuan Community, Dahongmen Street, Fengtai District. The clinical classification was mild.
  New risk points in Chaoyang District
June 6
23:15-3:35 the next day, Shisan Bar, No. 6 Gongti West Road
June 7
6:20-6:40, Jingshengyuan Restaurant, No. 90, Beili, Hongmiao
8:00-22:00, Nanjing Food Stall (Ciyun Temple Ocean Store)
9:45-20:00, Oriental Famous Scissors Beauty Salon (Sanlitun Branch)
11:45-12:15, Wangcheng Winery, Rongke Olive City, Fu'an East Road
13:00-18:00, 3rd Floor, Air China Century Building, No. 40 Xiaoyun Road
15:50-16:00, Xinxin Supermarket (Yanjingli West Street Store)
16:00-1:50 the next day, gather at the bar (Hua Mao Store)
16:30-16:50, Ruyi Wonton Shop, No. 35 Xiaoyun Road
21:00-23:00, Stewed Fish in Wanglaoliu Iron Pot, No. 29, Xiaoying North Road (Asian Games Village)
23:20-2:00 the next day, Zhongqing Billiards Club (Shifoying Store), Building 2, Courtyard 129, Chaoyang North Road
June 8
1:50-2:00, Convenience Bee Supermarket (Wanda Plaza)
2:05-2:10, Daqiao Petrochemical (Dugezhuang Gas Station)
6:15-6:35, Jingshengyuan Restaurant, No. 90, Beili, Hongmiao
8:00-19:00, Room 1802, Fanli Building
8:15-8:20, Xinxin Supermarket (Yanjingli West Street Store)
9:00-14:30, Meizhou Dongpo Restaurant (CapitaMall Sun Palace)
9:45-20:00, Oriental Famous Scissors Beauty Salon (Sanlitun Branch)
12:30-12:34, Convenience Bee Supermarket, Building 221, East Lijia, Baiziwan (Coastal Silo City Store)
12:40-13:50, Bihaier Beauty Salon, No. 214-2, Baiziwan East Lane
13:30-20:00, 3rd Floor, Air China Century Building, No. 40 Xiaoyun Road
13:50-14:00, Liangduo Fruit and Vegetable Store, Building 14, Jinchan Nanli
16:00-16:10, 7-11 convenience store (Fujingyuan store)
16:10-18:00, Guangfangyuan Old Hong Kong Refreshment (CapitaMall Sun Palace)
16:35-16:40, Postal Express (Shilihe Sales Department)
17:00-17:40, Kexin BBQ (Zuo'an Road)
18:25-21:50, Wangjing Xiaoyao, North Fourth Ring East Road (Jiuchaohui Branch)
20:05-21:45, Nanjing Food Stall (Ciyun Temple Ocean Store)
23:50-23:55, Xinxin Supermarket (Yanjingli West Street Store)
June 9
0:05-2:00, Shisan Bar, No. 6 Gongti West Road
4:20-4:40, Jingshengyuan Restaurant, No. 90, Beili, Hongmiao
4:25-6:00, Lao Zhang Ramen (Gongti Flagship Store)
  4:30-7:30,sunflowerHotel (Chaoyang Hospital Branch)
6:45-7:45, Jindingxuan (Tuanjiehu Branch)
8:40-22:00, Nanjing Food Stall (Ciyun Temple Ocean Store)
9:00-13:00, Meizhou Dongpo Restaurant (CapitaMall Sun Palace)
9:00-12:45, 5th Floor, Block B, General International Center, Yongan Dongli
9: 00-11: 00, Mo Shimu North skin care styling
9:35-10:45, Imported Food Discount Store, Yee Food Warehouse, Yanfeng Shopping Center
9:45-10:30, Oriental Famous Scissors Beauty Salon (Sanlitun Branch)
10:10-13:45, Bidi Modeling, 2nd Floor, Jinshimei Garden, No. 16 South South South Road
10:30-10:35, Jingkelong Supermarket (Convenience Store 11), No. 21-5, Xingfu 2nd Village
11:40-12:10, West Region Food Restaurant, East District, No. 125, Caochangdi
12:00-5:00 the next day, Box Space Hotel (Sanlitun Branch)
13:10-21:00, 3rd Floor, Air China Century Building, No. 40 Xiaoyun Road
13:30-14:00, Happy Shopping Fresh Supermarket, Building 8, Lijia, Xiba, Hebei
14:00-14:15, Convenience Bee Supermarket (Youlehui Store)
14:15-14:20, Shendler Food Supermarket, No. 15 Nongzhanguan North Road
14:25-15:25, Convenience Bee Supermarket, 1st Floor, No. 15, Zaoying Beili
17:05-20:30, Roasting Flame (Shifoying Store)
21:05-21:10, Canteen downstairs, Building 614, Balizhuang Xili
June 10
15:10-17:30, Man Coffee, Building 20, Yard 29, Qingnian Road
17:40-21:30, Alfanti Xinjiang BBQ Restaurant, Building 1, Yard 16, Shifoying Road
Beijing News reporters Dai Xuan and Wang Wei
Shareholder benefits are here! Top ten gold stocks for you, take you to the "golden pit" of the Nuggets! Click to view>>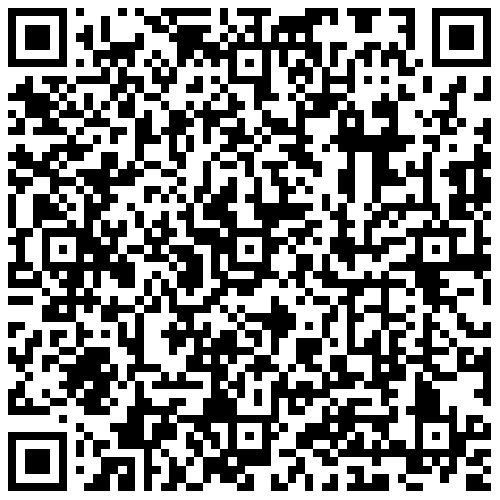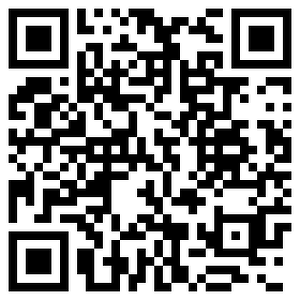 Massive information, accurate interpretation, all in Sina Finance APP
Responsible editor: Jiang Xiaotong