Many of the solar power generation facilities invested by Korea Electric Power Corporation and six power generation subsidiaries were found to be made in China.
According to data presented by KEPCO and six power generation subsidiaries on the 5th by Park Soo-young of People's Strength, the share of Chinese-made modules and cells in the invested solar power business reached as low as 16 % to as high as 100%. The cost is estimated to have been at least 95 billion won.
'Capco Solar', in which KEPCO and six power generation subsidiaries all participate and invest more than 100 billion won, use 60% of its cells from China and spend about 24.7 billion won. After the Miryang transmission tower incident, 16% of the Hope Light Power Generation module and 60% of the cells, promoted to support residents, spent about 1.1 billion won in Chinese products.
Solar Cido Solar Power, which operates 'Solasido', known as the largest solar power generation complex in Korea, is a company in which Korea Southern Power has a 29% stake. 59% of modules and 100% of cells are made in China. have arrived
Yeongam Solar Power, in which Korea South-East Power has a 19% stake, spent 24.1 billion won on Chinese-made modules and cells, and TS Energy No. 25, which has a share of 90%, also uses 100% Chinese-made cells.
Muan Solar Park, in which Korea Western Power invested 4.4 billion and owns a 20% share, won the cost of 11.9 billion won to buy Chinese facilities, and Seobu Highway Solar, a highway solar power generation project owned by Korea Midland Power 20 %, 50 Billion dollars were spent on Chinese-made facilities.
In line with the Moon Jae-in administration's nuclear phase-out policy, even public corporations responsible for electricity generation are criticized for nurturing Chinese companies rather than nurturing domestic industries.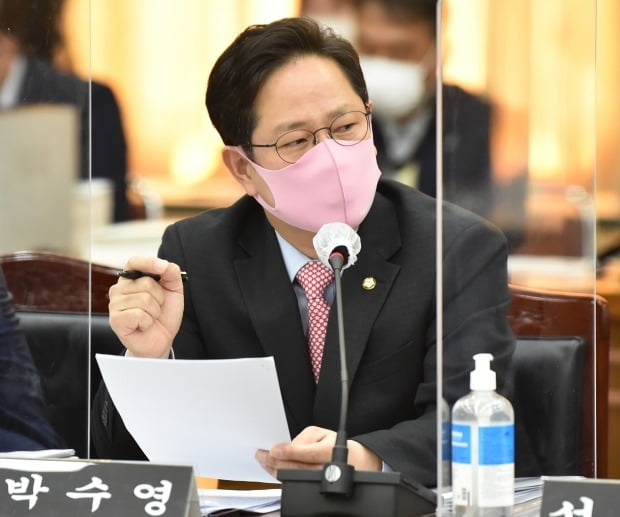 Rep. said. Park Soo-young, "Electricity generation is the nation's key industry, and it is questionable whether the Moon Jae-in administration made an effort to protect the ecosystem of the domestic solar industry.
By Maeng Jin-gyu, [email protected] staff reporter