Elizaveta Port, Olga Ivshina, Ksenia Kurmanova
BBC Russia
54 minutes ago
Founded by the approved businessman Yevgeny Prigozhin, the Russian mercenary group Wagner has been out of the limelight for years, and its existence has been denied by the ruling elite. However, the Wagner group began to play an increasingly important role on the battlefield during the Russian invasion of Ukraine. Some fighters, including ex-convicts, were awarded Russia's highest decoration.
On the last day of 2022, Russian President Vladimir Putin traveled south to present the country's highest decoration to soldiers who fought in Ukraine. One of them was a bearded young man wearing a different military uniform to that worn by the rest of the group of honorees. He was wearing the type of uniform worn by Russian mercenaries.
one in 40,000
He was identified as Ikom Gasparyan, a martial arts fan who was arrested in October 2019 for an attempted robbery in a cafe in Moscow and sentenced a few months later to seven years in prison. In December, just two months after he was sentenced to seven years in prison, he appeared in a video posted on one of the Telegram channels linked to the Wagner group, saying he had left prison in Ryazan and that he is fighting in Ukraine.
Gasparyan became one of the 40,000 Russian ex-prisoners the United States estimates have been sent to Ukraine. They fight alongside 10,000 regular contractors from Wagner's mercenary group. According to The Washington Post, the figures match data collected by Russia Behind Bars, a Russian prisoner rights group that tracks the participation of prisoners in the war.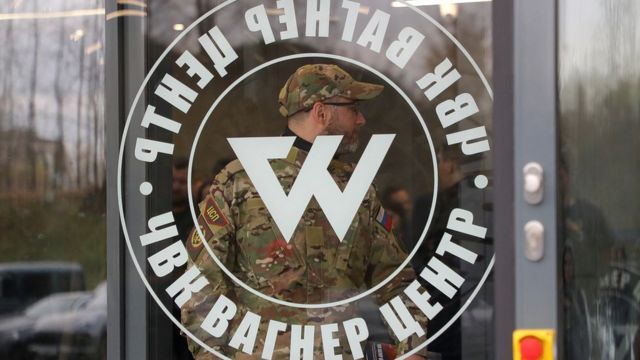 Yevgeny Prigozhin, founder of the Wagner Group, visited a Russian prison facility last summer to recruit. He promised to expunge criminal records for prisoners who joined the Wagner group and took part in Russia's war in Ukraine. It was later discovered that these men had been sent to the most dangerous places on the front line, and many of them had died.
Ukrainian forces said they saw prisoners from the Wagner group being used as cannon fodder, and several were killed.
High pay, and a promise of adventure
Wagner's group did not always rely on prisoners to form mercenaries.
Established in 2014 and active in 2015-2016, the mercenary organization was created to assist Russian-backed separatists in eastern Ukraine.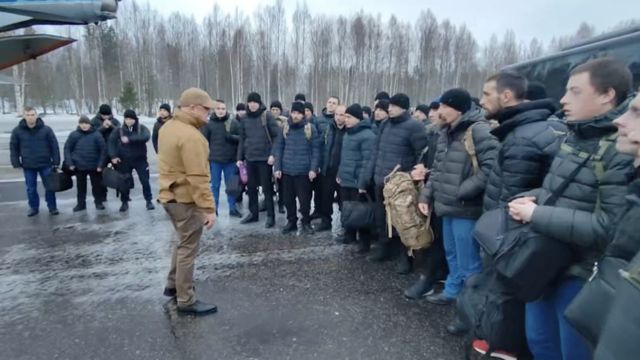 Wagner's group quickly spread beyond Eastern Europe, with mercenaries in Sudan, Syria, Libya and across the African continent.
The main points of appeal to potential new mercenaries were high wages and the promise of adventure. A former fighter told the BBC that "romantic people have joined this organization to protect Russia's interests beyond its borders".
Before the war in Ukraine, most of the men who joined Wagner's mercenaries came from small towns with limited prospects of finding well-paying jobs.
If you work for Wagner, you are paid about $1500 a month (about 180,000 won), and up to $2,000 if you are deployed to combat. Most were used to fight. Wagner's mercenaries fought alongside President Assad's forces in Syria and supported General Haftar in Libya against the UN-backed government.
It has been estimated that up to 15,000 men have signed contracts with the Wagner Group between 2014 and 2021, but that number is still limited. Not many people in mainland Russia knew about this organization. Then, as the Russian invasion of Ukraine began in earnest, her influence and status rose sharply.
Evgeny Prigozhin
Before the war, Russian government officials denied the existence of the Wagner group. Any suggestion that Moscow is using mercenaries to expand its influence in other parts of the world has been vehemently denied. Officials pointed out that mercenaries are illegal in Russia and joining such organizations is a punishable offence.
Businessman Yevgeny Prigozhin sued a number of journalists who suggested he had links to the Wagner group. In 2019, when asked about Russian fighters in Syria, Putin said he was aware of only a few private security companies working there and that they had no ties to Russian authorities. He made similar comments when asked about Russian mercenaries in Libya in 2020.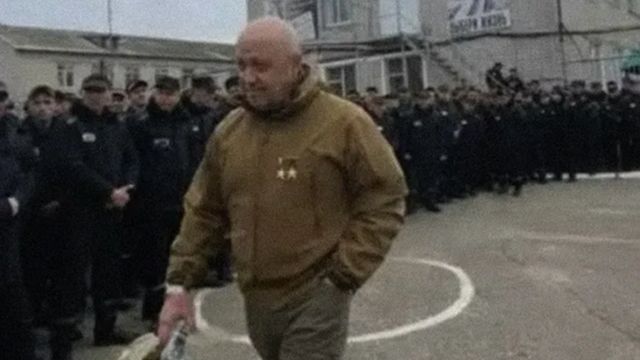 Things changed after Russia invaded Ukraine. As regular Russian forces failed to quickly achieve their goals in Ukraine, Yevgeny Prigozhin became more open about his relationship with the Wagner group, while critical of military leadership. He finally admitted last September that he founded the Wagner Group in 2014.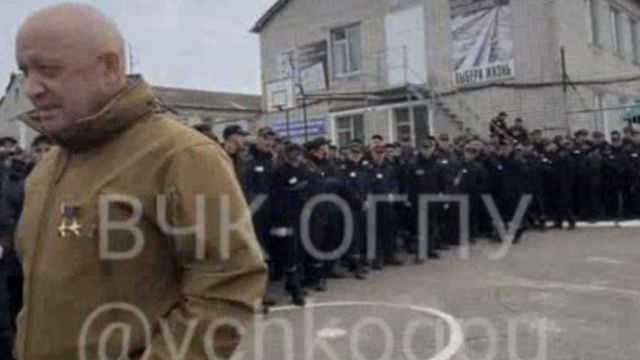 More recently, he claimed that Wagner's fighters played a role in the capture of the hard-fought Ukrainian town of Soledar. A video recorded by a member of the Wagner Group began circulating online attacking General Valery Gerasimov, the Russian army chief of staff and current commander of operations in Ukraine.
Critics point out that seeing a fighter of the Wagner group receiving an award and shaking hands with President Putin not only sent a wave of excitement through the almost mercenary community, but also an attempt to normalize this shadowy group. Wagner's group has been accused of war crimes, most recently in Ukraine and earlier in Libya and the Central African Republic.
glorious heroes
Last August, Russian state television 'begged to go to the front line' and eventually ran a report on a man who died in Ukraine. The report described the man as a hero who killed three Ukrainian soldiers along with himself with a suicide bomber.
The report claimed that the man was 26-year-old Konstantin Tulinov. He had previously been convicted of 'car theft, robbery and drugs' and was in prison when the war broke out. According to reports, he begged to go fight despite having no military experience.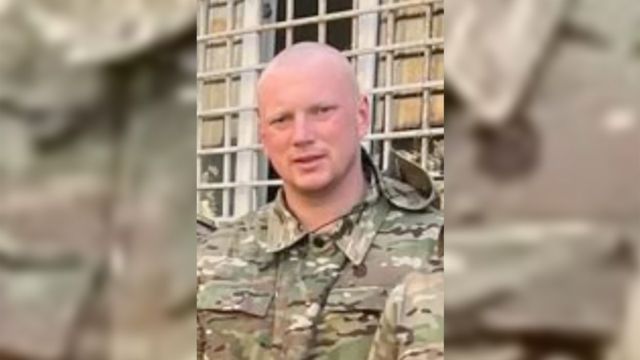 In 2019, Russian human rights outlet Gulagu.net published a leaked prison video showing Tulinov abusing another prisoner.
The BBC asked for comment on the prison where Tulinov served his last sentence, but did not receive a response.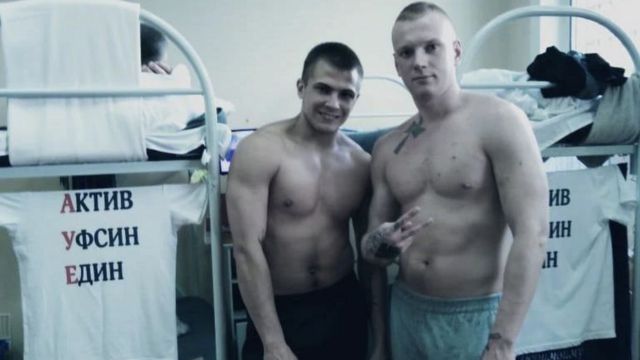 The BBC spoke to Tulinov's mother and she confirmed that she knew her son had volunteered for the war. "Yes, my son said he would defend our country, he said he was determined to take part in this war, this special operation," he said.
'The world's most experienced army'
Russian businessman Yevgeny Prigozhin of St. Petersburg, Putin's hometown, admitted last September that he founded the Wagner Group in 2014, claiming he did so "to protect Russians." He called his company 'Pillars of Russia'.
In early October, the Kremlin (Office of the President) described him as a true citizen and a man with an angry heart for Russia.
A month later, the Wagner Center opened in St Petersburg. The center was a high-end office complex hosting educational and training events for school children and young adults 'in IT, media and basic military training to increase Russia's combat capabilities'.
Shia state news agencies had not mentioned much about the Wagner group. But they now talk about the Wagner group several times a day and openly report on the recruitment of prisoners. Russian state television channel NTV ran an article describing Wagner's group as "the most experienced army in the world".
Last week, Yevgeny Prigozhin wrote a letter to Vyacheslav Volodin, Speaker of the Russian House of Representatives, complaining about journalists "looking for useless information about recruited prisoners and making them look like criminals."
Prigogine proposed further strengthening the law, banning the press from writing about the criminal past of members of the Wagner Group.
Chairman Volodin accepted the proposal and asked the appropriate parliamentary committee to investigate possible changes to the Russian Criminal Code.
"Everyone who defends our country, be it the army, volunteers, new conscripts or members of the Wagner Group, is a hero," said the Speaker of the Russian House of Representatives.