a fire and a furniture factory in Pathum Thani Wake up in the evening after work The fire started from the paint incinerator before quickly spreading. More than 20 fire trucks have been mobilized and have not been put out. Recently, the teak pile is burning. Expected damage of more than 200 million
Recommended news
At 6:00 p.m. on August 7, Pol. Lt. Col. Kajon Chatkaewmanee, Deputy Superintendent (Investigation), Muang Pathum Thani Police Station Received notification of a fire in a wood plant, Aree Apirak Company Limited, No. 86 Moo 4, Pathum Thani-Sai Nai Road, Ban Chang Subdistrict, Mueang District, Pathum Thani Province therefore rushed to investigate the scene and coordinated the fire truck from the Bang Luang Subdistrict Municipality Pathum Thani Municipality, water vehicles, Pathum Thani Provincial Administrative Organization, TAT Ban Chang, TAT Bang Khuwat, etc., totaling more than 20 vehicles.
At the scene, a factory located in an area of ​​about 30 rai was found as a lumber factory. and make plywood furniture as well as having logs for use as lumber Found a fire burning in the baking room. before spreading to because of the pallet shed and sawn timber with a warehouse-like roof. Security guards and workers who witnessed the incident tried to put out the fire but were unable to put out the fire. spread quickly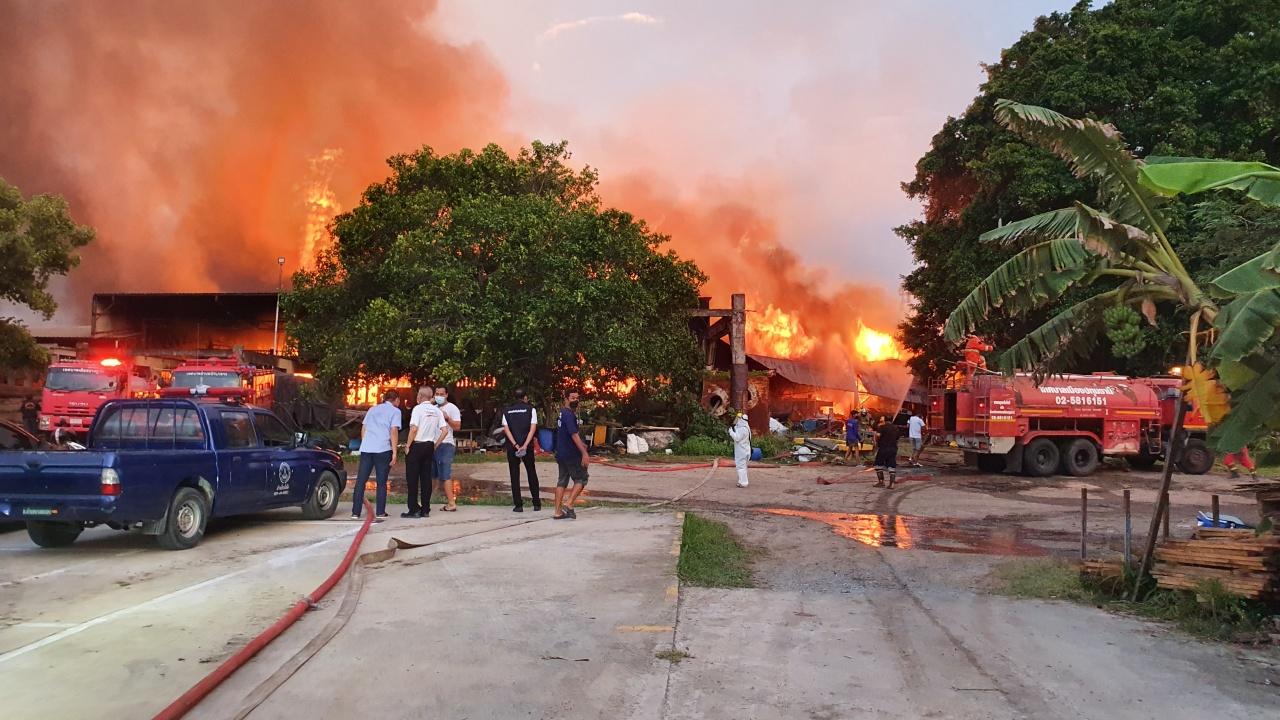 Initially, from asking the security guards and workers, they knew that the factory was closed during the incident. The workers stopped all work. Suddenly, there was a burning smoke in the paint room. Before the workers tried to help out, but they weren't in time. So call the police and fire departments. which the cause is not yet known Had to wait for the officers to check after the fire had calmed down. The damage is estimated to be at least 200 million, but because the fire can not be controlled. and a fire ignited an office built of teak wood. and many teak trees were burned.
Read more…