This revenge is for Sanju; Rian Parag crushed Kashmir, and 'beat his brother's team when he wasn't there'
Vijay Hazare with a stunning victory in Assam. Assam defeated Jammu and Kashmir in the quarter-finals by seven wickets and 23 balls to spare.
Rajasthan Royals star Rian Parag's century helped Jammu and Kashmir overcome Assam's Ranmala. Chasing a target of 351, Assam crossed the target in 46.1 overs.
Earlier, Assam won the toss and sent Jammu and Kashmir into bat. Opener Shubham Khajuria and No.3 Henan Nasir scored a century for Kashmir to build a huge total. For Kashmir, Khajuria scored 120 runs off 80 balls and Nasir scored 124 runs off 113 balls.
Apart from them, wicketkeeper-batsman Fazil Rasheed, who scored 53 runs off 46 balls, also came strong in the Jammu and Kashmir score.
Chasing a target of 351 runs, Assam did not get off to a good start. Assam lost captain Kunal Saikia while the team score was 33 and Rahul Hazarika was 45.
But Rishav Das, who reached one down, and Rian Parag, who came on in the fourth, raised the score.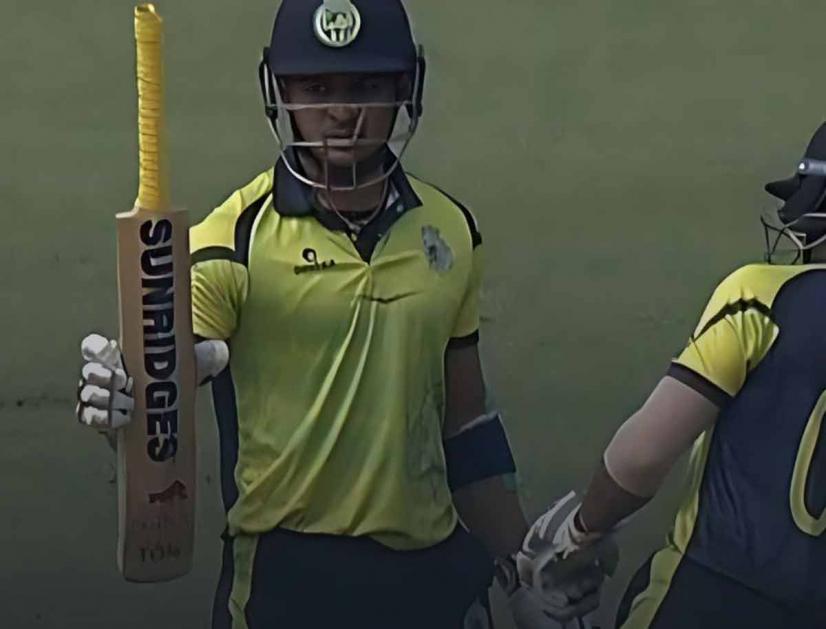 Parag scored 174 runs off 116 balls with 12 boundaries and 12 sixes, while Rishav Das remained unbeaten on 114 off 118 balls. Assam managed to overcome the target in 46.1 overs on the strength of their brilliant batting.
With this, Rian Parag, who is also a Rajasthan Royals player, receives a flood of congratulations. Parag was also man of the match.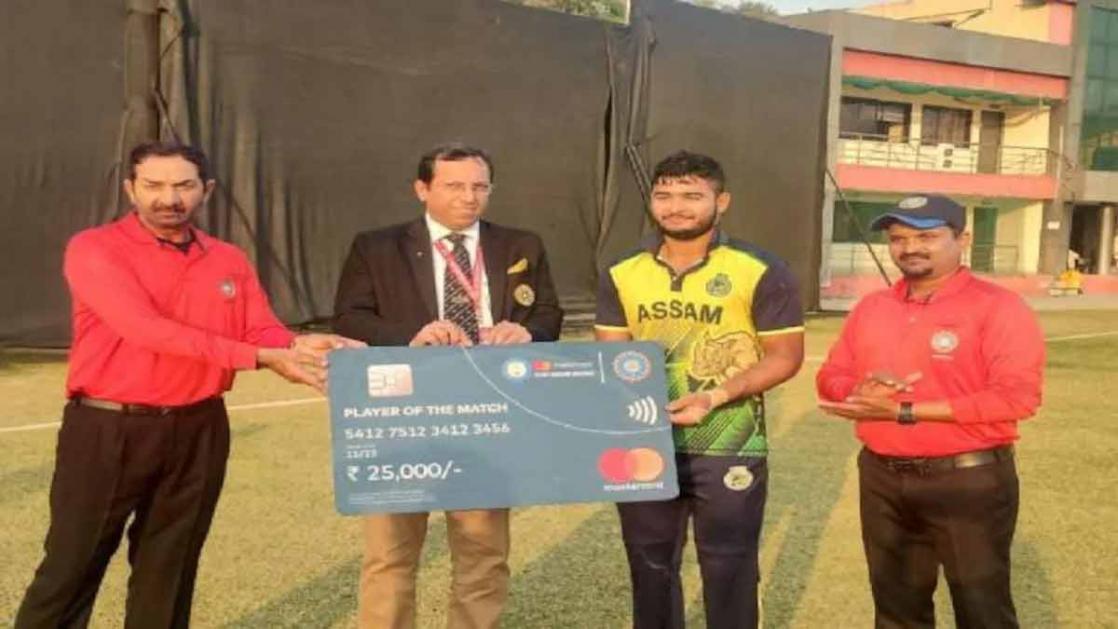 Kashmir had advanced in the Vijay Hazare Trophy by defeating Kerala in the last match. With this, trolls also rise by congratulating 'Rian Parag, who replaced Jammu and Kashmir and beat Kerala in the absence of Sanju'.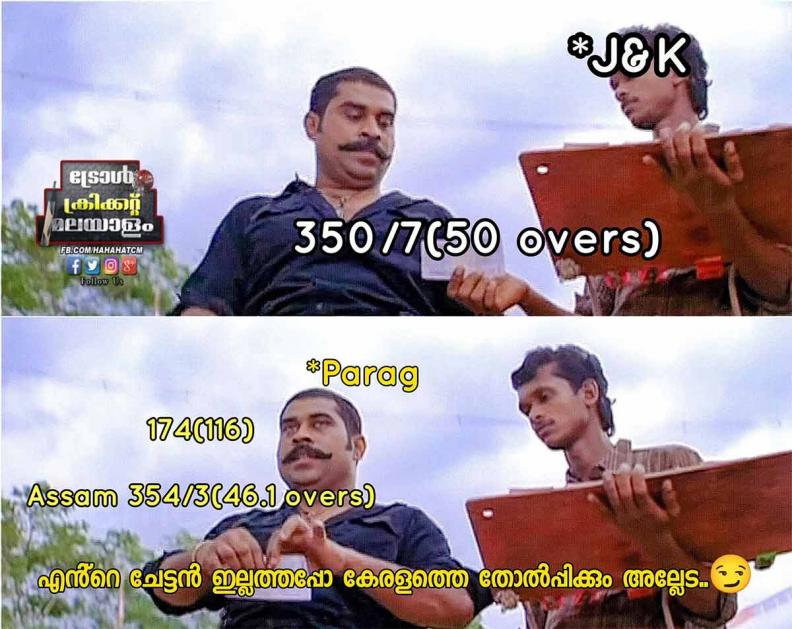 Meanwhile, Assam will face Maharashtra in the semi-final next day. Superstar Rituraj Gaekwad's double century saw Maharashtra enter the semi-finals by defeating Uttar Pradesh.
A look at the semi-final fixtures of the @mastercardindia #VijayHazareTrophy 2022 ???????? pic.twitter.com/glPJEjUBYz

— BCCI Domestic (@BCCIdomestic) November 28, 2022
Content highlight: Riyan Parag's brilliant innings leads Assam into Vijay Hazare Trophy Semi-Finals