Kabi Nazrul Government College was established in 1874 in Laxmibazar, Old Dhaka, surrounded by traditional red brick architecture. Standing with history, tradition and reputation, this college was named Mohsinia Madrasa at the time of establishment. In 1972, Kabi Nazrul was named as Government College.
But even after all these years of establishment, the college which is a witness of history has not received any touch of modernity. The most important thing for the students is the toilet, which is not enough. What is there is dirty and unhealthy. Apart from that there is no sanitization system.
According to the website information, the college currently has around 21 thousand students in XI, XII, MSc and Post Graduate level. While there are separate toilets for department-wise teachers, there are only 15 toilets for students, which are always dirty and unsanitary. The stench spread everywhere.
<span style="max-width:100%" class="jwMediaContent jw_media_holder aligncenter" data-align="aligncenter" id="ari-image-jw63db67abc9ff6" data-ari=""path":"media/2023/02/02/-_3-b9250f2731a434782da6be31c9ada633.jpg","width":"700","alt":"u0995u09acu09bf u09a8u099cu09b0u09c1u09b2 u0995u09b2u09c7u099c u09e8_3","fullscreen":1,"align":"alignfull","viewPort":".featured_image","url":"https://www.banglatribune.com/others/783841/%E0%A6%B6%E0%A6%BF%E0%A6%95%E0%A7%8D%E0%A6%B7%E0%A6%BE%E0%A6%B0%E0%A7%8D%E0%A6%A5%E0%A7%80%E0%A6%A6%E0%A7%87%E0%A6%B0-%E0%A6%9F%E0%A7%9F%E0%A6%B2%E0%A7%87%E0%A6%9F-%E0%A6%85%E0%A6%AA%E0%A6%B0%E0%A6%BF%E0%A6%9A%E0%A7%8D%E0%A6%9B%E0%A6%A8%E0%A7%8D%E0%A6%A8-%E0%A6%A8%E0%A7%87%E0%A6%87#image-jw63db67abc9ff6","id":"jw63db67abc9ff6","caption":"","wrapCaption":""">
On the face of it, there is no hand sanitizer or soap-tissue in any of the college toilets. There was no sanitization in these unclean and unclean toilets. General students have expressed anger and dissatisfaction with this.
Sudev, a student of Kabi Nazrul College's political science department, told Bangla Tribune, 'No other educational institution in Bangladesh has toilets as dirty and hideous as this college's. There is no sanitization system in the toilets. No soap or any kind of handwash, no tissue to wash hands after using the washroom. The toilets are not cleaned for weeks or months. Apart from that, there is no toilet in the campus in proportion to the students. During the exam, students from other colleges who come to this college to take the exam, most of them use the public toilet outside this college instead of using the toilet of this college. This student has expressed extreme dissatisfaction with both the toilet and sanitization system of the college."}">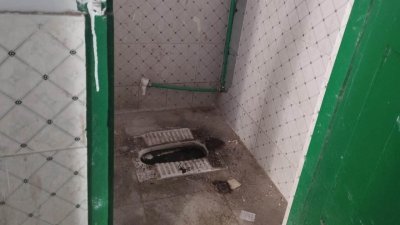 The condition of the C-building of the college is even worse. Sanitization system of toilets here. No tissues, no soap in the washroom; The water tap is not working. Dirty and disgusting condition of the entire toilet.
Tawheed Adnan, a student of the college, said, 'There is no point in blaming only the college administration. If those who use the toilet also clean it properly after work, then the toilet would not be in such a bad condition. But every toilet needs tissue and soap. It is important for the college authorities to ensure this benefit at least in the health awareness of the students.
Tahmina Akhtar, a student of Kabi Nazrul College, said, 'At night people outside urinate in the college yard. As a result, stench spreads during the day. If you sit somewhere in the college, you can smell a very strong smell. As there are no separate student toilets in each section, female students sometimes use the teachers' toilets. Toilets used only by teachers throughout the campus are regularly cleaned by staff. As a result they are good and healthy. But even there the sanitization system is not good.
<span style="max-width:100%" class="jwMediaContent jw_media_holder aligncenter" data-align="aligncenter" id="ari-image-jw63db67abca04c" data-ari=""path":"media/2023/02/02/-7882c7cf92b829bfccec4f0f9653ca5f.jpg","width":"700","alt":"u0995u09acu09bf u09a8u099cu09b0u09c1u09b2 u0995u09b2u09c7u099c u09ea","fullscreen":1,"align":"alignfull","viewPort":".featured_image","url":"https://www.banglatribune.com/others/783841/%E0%A6%B6%E0%A6%BF%E0%A6%95%E0%A7%8D%E0%A6%B7%E0%A6%BE%E0%A6%B0%E0%A7%8D%E0%A6%A5%E0%A7%80%E0%A6%A6%E0%A7%87%E0%A6%B0-%E0%A6%9F%E0%A7%9F%E0%A6%B2%E0%A7%87%E0%A6%9F-%E0%A6%85%E0%A6%AA%E0%A6%B0%E0%A6%BF%E0%A6%9A%E0%A7%8D%E0%A6%9B%E0%A6%A8%E0%A7%8D%E0%A6%A8-%E0%A6%A8%E0%A7%87%E0%A6%87#image-jw63db67abca04c","id":"jw63db67abca04c","caption":"","wrapCaption":""">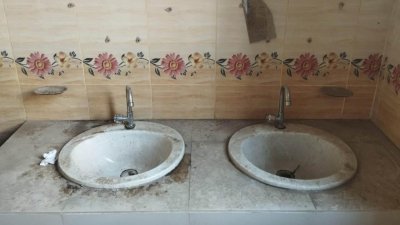 Professor Amena Begum, Principal of Kabi Nazrul Government College, said, 'After I came to this college, the first thing I emphasized was the sanitization system in the toilets to protect the environment of the college and the health of the students. The current situation is relatively better than before. If students consciously use these, then the toilet becomes less dirty. Although there are less toilets in the college in proportion to the students, I am arranging a few more new toilets. Mainly because of lack of space I can't do anything new. I have directed all those in charge to do their work properly and supervise it myself.'