The scene has officially ended. For the 32nd Summer Olympics held between 23 July 2021 – 8 August 2021 in Tokyo, Japan. Despite having to postpone the event for up to a year due to the COVID-19 outbreak, the 2020 Tokyo Olympics has impressed the whole world. and also to raise awareness about "Gender equality" for the world sport as well.
One of the impressions of this Olympics It is the Olympic Organizing Committee's focus on gender equality in different dimensions, and here are three stories of gender equality taking place at the 2020 Tokyo Olympics.
The most gender-balanced Olympics
Tokyo Olympics 2020 is the Olympic Games that have The "most gender balance" since the tournament was held by International Olympic Committee chairman Thomas Bach. The International Olympic Committee (IOC) announced in his statement in March that: As many as 48.8% or more than 11,000 female athletes will compete in the Olympics. The gender balance of the Tokyo 2020 Olympics is an important step in organizing the Olympic Games. especially When women first came to the Olympics in 1900, the proportion of female athletes was only 23 out of 1,000 athletes, and it was also a milestone in the creation of gender equality in the sport.
However, gender equality is not just about allowing the same number of female athletes as male athletes. It also means giving women athletes the opportunity to showcase their talent equally and giving them the same chance of winning as men.
Athlete fashion reflects gender equality.
Women athletes have long fought for the right to choose what to wear to the Olympics. At the Tokyo 2020 Olympics, there are still a number of female athletes who have expressed their stance on rights and freedoms when it comes to dress code.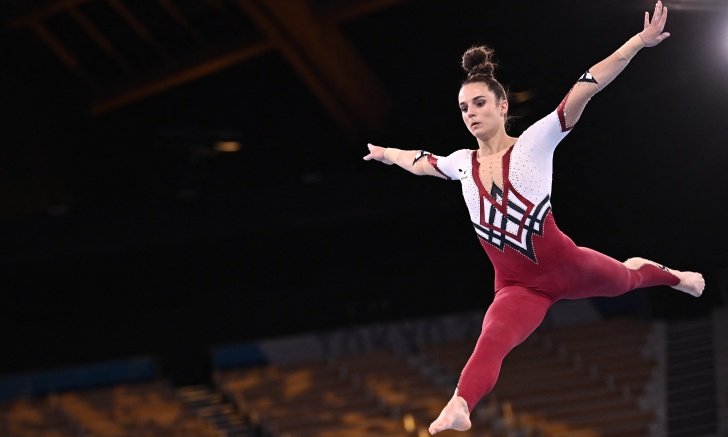 Starting at the gymnast from germany Appearing in a full length long-sleeved leotard. This is different from general gymnastics uniforms, which are usually high-waisted tights. By choosing to wear such a set of the Germany national team. It's to demand that women have the freedom to choose what they're confident in the competition. It also opposes the sexual objectification of female athletes through apparel, which one gymnast Sarah Voss has. The German national team said
"when growing up as a woman It was difficult to get used to the changing body. We therefore want everyone to feel comfortable. and show everyone that they can wear whatever they want. Whether it's a long or short leotard"
as well as badminton players More than 30 athletes from various countries have also used apparel to drive the issue of female athlete equality, with Reuters reporting that about two-thirds of athletes wear shorts to compete. while some chose to wear skorts, dresses and skirts, and one athlete wore an Islamic headscarf.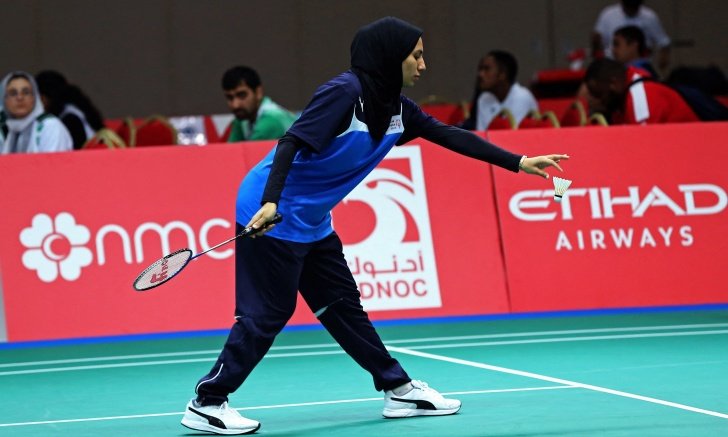 About 10 years ago, the World Badminton Federation was hit hard. After enacting a rule requiring female athletes to wear skirts only to make the competition However, the rule was lifted prior to the 2012 London Olympics.
Gender Diversity Olympics
Olympic Games in Tokyo this time. It might be called the most gender-diverse sporting event in Olympic history by number.At least 168 athletes who disclose their gender identity have competed in a variety of sports. That's three times more than those who attended the Rio 2016 Olympics, marking another step towards gender equality in a sport seen as highly masculine.
The growing number of LGBTQ+ (LGBTQ+) athletes This reflects the growing acceptance of LGBTQ+ athletes in sport and in society. More than 30 countries have participated in at least one LGBTQ+ athlete in at least 34 sports at the Olympics.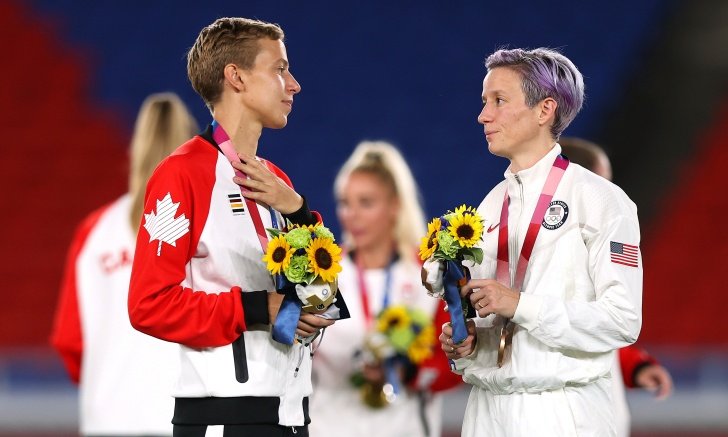 This Olympics was also the first time allowed. "Transgender athletes" can participate in the competition.
Laurel Hubbard, a 43-year-old New Zealand weightlifter, has made history as the first transgender athlete to compete in women's Super-Heavyweight (+87 kg) category. man and compete in youth weightlifting sports Before entering the transgender process 8 years ago, he returned to compete in weightlifting again. She was granted the right to compete after a 2015 IOC resolution allowing transgender athletes to compete in women's events.
Not just Hubbard, but Quinn, a football player. from the Canadian women's national football team has revealed that he is a transgender athlete and became the first transgender athlete in Olympic history to win a gold medal. There is also Chelsea Wolfe, a freestyle BMX athlete from the US national team. who is another transgender athlete who has competed in this Olympics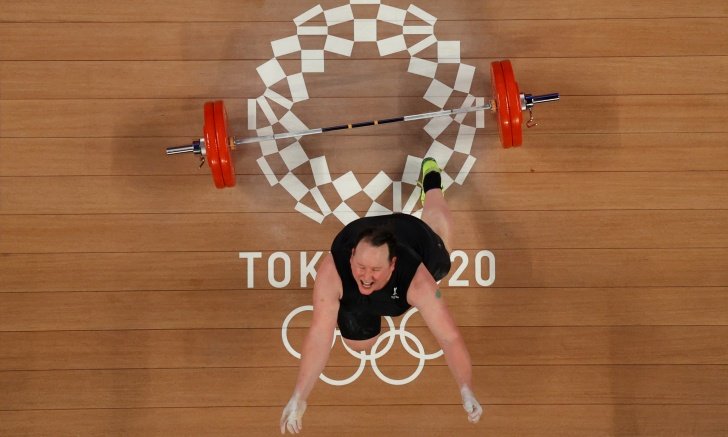 Tokyo 2020 will also mark the first Olympics that Pride House, a safe space for LGBTQ+ athletes, has been recognized by the IOC after it first took place at the Winter Olympics. in Vancouver in 2010, with the Pride House open to the public. even though the competition has ended This will be a milestone that will continue to change the image of LGBT+ people in Japanese society.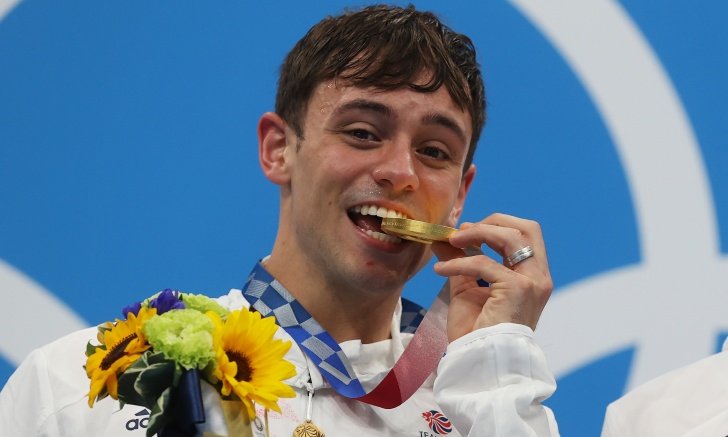 .