Monday, August 2, 2021, 1:45 p.m.

<!–
–>

Road to Mister Supranational 2021 "Tonkla-Nipun" soars to Poland Ready to prove the power of the new generation to carry academics, arts, and sports skills and full of confidence Confident, even the youngest on stage
Last Saturday evening (31 July 64) Tonkla-Nipun Kaewruen, Mr. Supra National Thailand 2021 and the management team of Possible Dream, led by Wasawat Wattanasirisombat. , Dr. Kobkan Chunhasawasdikul, along with Thanathip Sukpool, Patcharaphon Chatwattanaluck and Jenrob Chailert travel to Suvarnabhumi Airport by Bentley The 1stOfficial Sponsor Car for Supranational Thailand prepares to take off in the skies to enter the contest Supra National 2021 in Poland

<!–
–>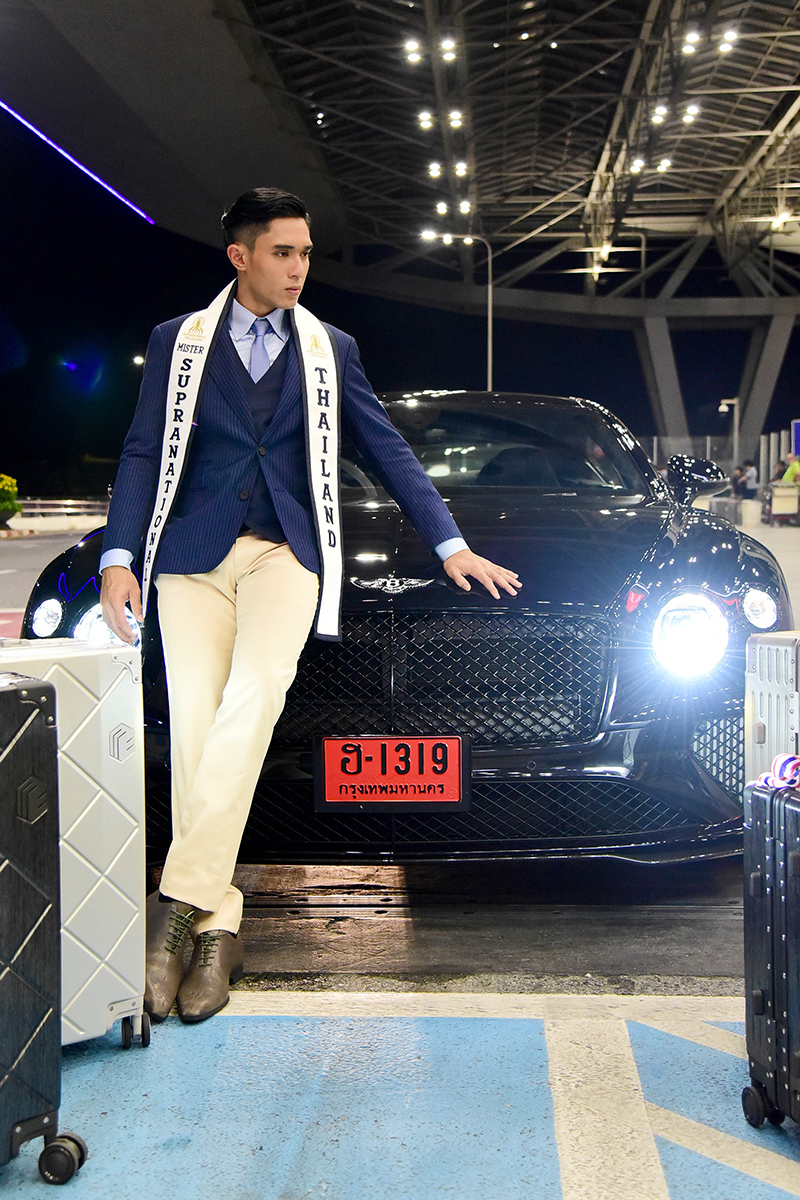 Tonkla or TK Mister Supranational Thailand 2021 said, "Even if it's the first overseas trip and it's the first contest in my life. Plus, I know that I'm the youngest on this stage, only 19 years as a student of the Faculty of Engineering. Aerospace Kasetsart University And over the course of more than 6 weeks, we have been trained with dedication with teachers from various fields of knowledge and from doing Strength Finder, along with how to properly take care of yourself. both physical health and mental health to be consistent until being yourself in the best way
As a result, I became more confident. and ready to take advantage of being an Achiever, a Learner and a Relationship Builder, combined with the potential that has been intensively developed. Along with bringing the project "From The Ground up" that the main contest has created. for the contestants to come up with projects that will benefit the world It is very consistent with me, who comes from a farming family.
Therefore, I had the opportunity to combine the basic knowledge of agriculture, the problems we encountered, together with the knowledge of engineering that I have studied to develop my grandfather's farmland to thrive. Ready to be a role model for youth By having the Supra National Thailand team work together to create, I am 100% confident and ready as the representative of Thailand to open the doors to the world stage like Supra National 2021 to prove its power. plus of the new generation and fully committed to this mission for Thailand And I will do my best for everyone."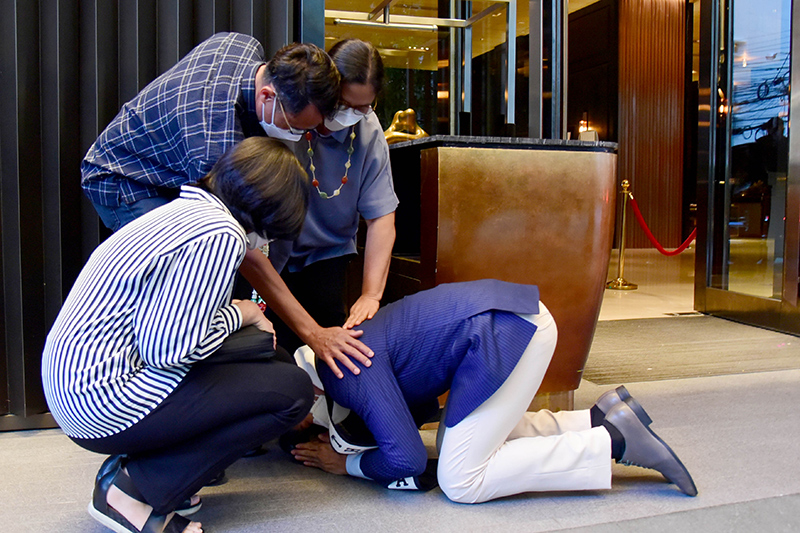 by the transmission atmosphere Tonkla-Nipun Fly to Poland with Lufthansa Business Class, filled with love from the family that the team invites to surprise the airport until it is a picture of blessings to parents and hugs before the impressive journey. This trip is supported by Bentley Bangkok, Beyond Luxury, the lightest main luggage from Samsonite Thailand model C Lite & Lite Box, Everyday Lifestyle Luggage with Power Bank to strengthen the army. give Queenie-Benjarat With live battery charging all day from My Escape Bags & Luggage, piano from YAMAHA Music, which is another important weapon of Queenie in the special talent show. with the neat look of Tonkla throughout the journey from Button Up, SettaSuits and Bally shoes, where fans can follow various looks of seedlings via IG: @nipunkr / supranational_thailand and FB: Possible Dream Thailand / FB: Miss & Mister Supranational Thailand. Tonkla will enter the contest for activities on August 12 and the final contest on August 22, 2021.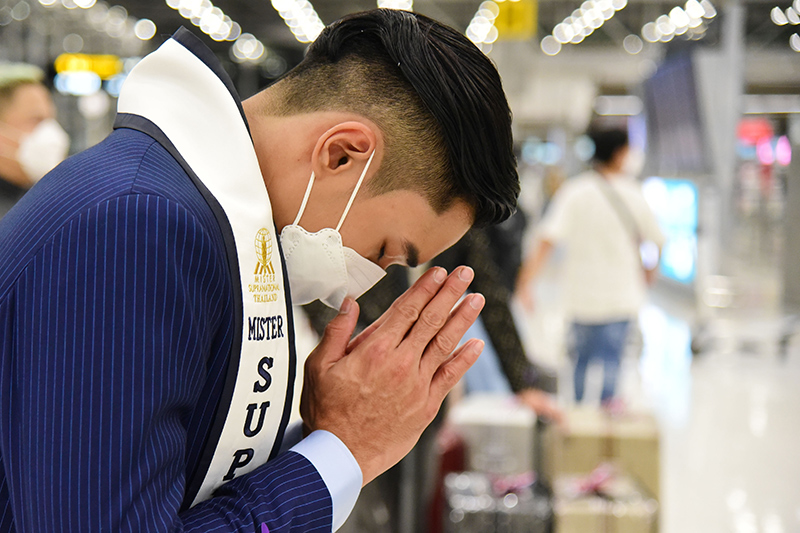 Miss & Mister Supranational Thailand 2021 is another quality stage held for the selection of young people. who are full of talents, personality and readiness to drive society and inspire those around them under the concept of 'Aspirational & Inspirational' National Thailand 2021 will represent Thailand in the world-class contest Miss & Mister Supranational 2021 (Miss & Mister Supranational 2021), 1 of the 5 Grand Slam pageants. One of the biggest Grand Slams in the world on 20-22 August 2021 in Poland.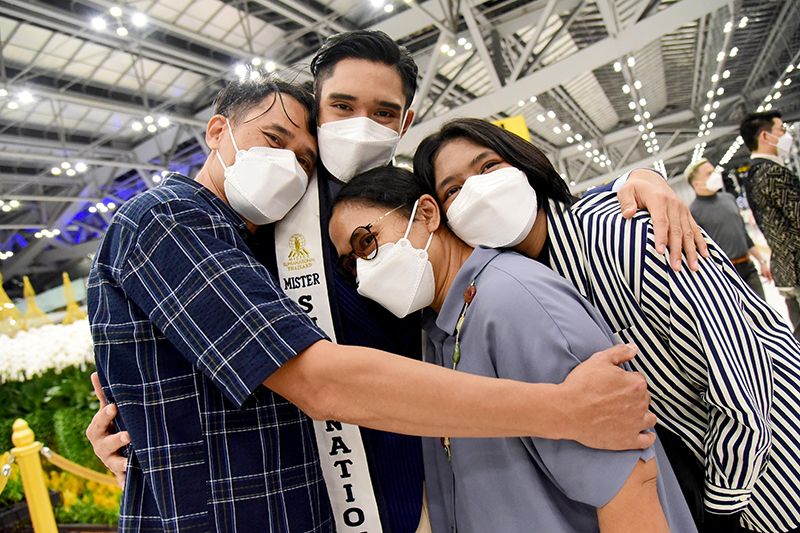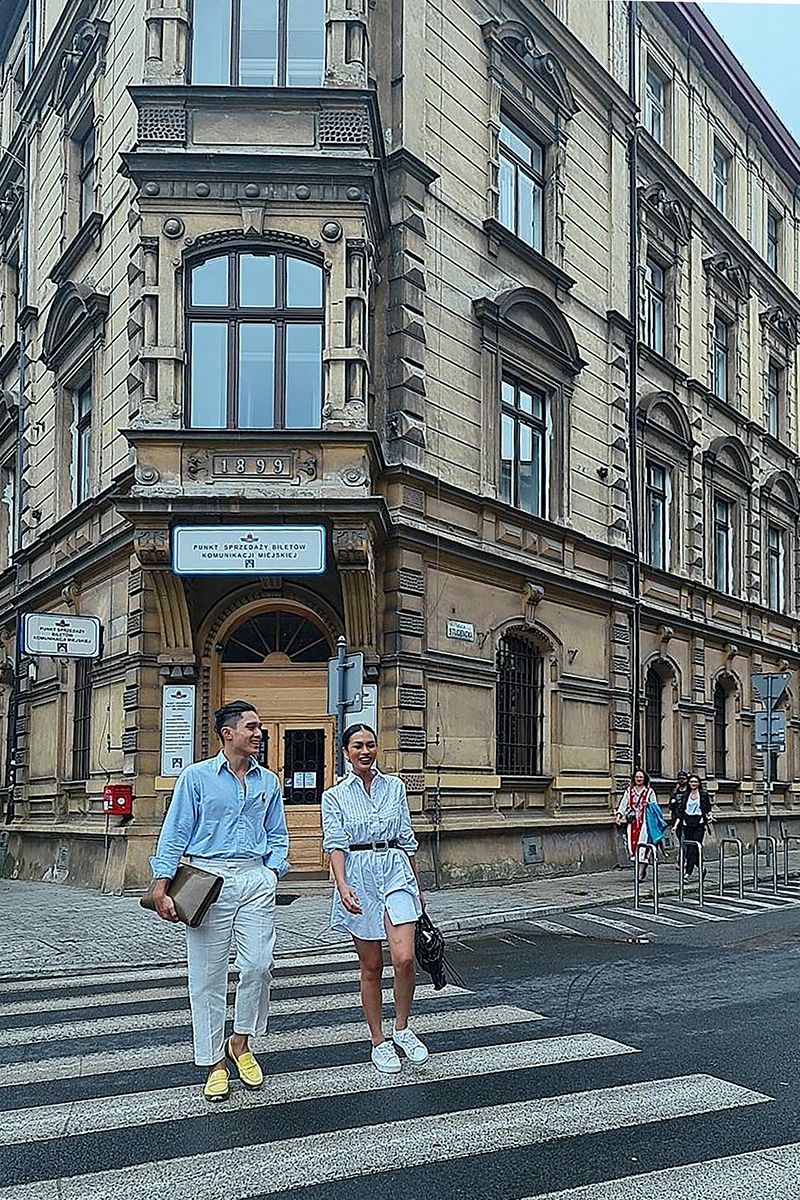 .