Two trains collided with each other on the 7th (local time) in southern Pakistan, killing at least 30 people. (Twitter captured)© News 1
At least 30 people were killed when two trains collided with each other in southern Pakistan on the 7th (local time), Reuters and AFP news agency reported.
According to reports, an express train derailed and collided with a train moving in the opposite direction in the early morning of the same day in the Sindh Gotki region of Pakistan.
Police Commissioner Umar Tufail Gottky said between 15 and 20 people were trapped inside the Milat express train that crashed.
"At least 30 people have been transported to a nearby hospital," he said in an interview with local television.
Local broadcasts showed several green train cabins collapsed in badly damaged conditions.
According to the AFP news agency, train accidents often occur in Pakistan, resulting in casualties. Pakistan has operated railroads since the British colonial days, but has suffered from corruption and lack of investment.
Prime Minister Imran Khan said on Twitter that he had ordered a comprehensive investigation into railway safety issues.
At least 75 people were killed when the train that crashed this time caught fire on a train moving from Karachi to Rawalpindi in October 2019. In 2016, two trains carrying hundreds of passengers collided with each other in Karachi, killing 21 people.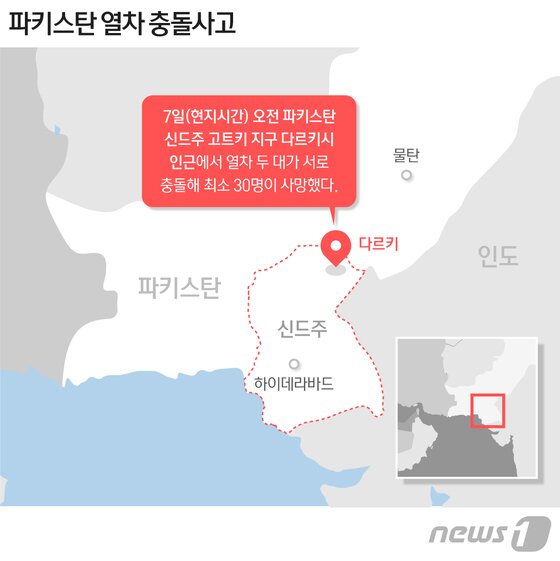 © News1 Designer Choi Soo-ah