[이데일리 송혜수 기자] A stuntman suffered a horrific accident while performing a dizzying show while dangling in mid-air to win a prize of $500,000.
According to the New York Post on the 17th (local time), Jonathan Goodwin (41), who gained a lot of popularity for his dangerous stunt show in an audition program, was performing a show in the air at a height of 21 meters on the 14th when he collided with two cars.
Previously, Goodwin appeared on 'Britain's Got Talent' in 2019 and 'America's Got Talent' in 2020, and gained popularity with the public with shows where he dramatically escaped from handcuffs in a hot fire.
Thanks to the popularity of the public, Goodwin appeared on NBC's new program 'America's Got Talent: Extreme'. According to NBC, the audition had a huge scale and jaw-dropping scenes, and the winning prize was $500,000 (about 600 million won).
Goodwin decided to play a more dangerous scene than the stunt show he had previously performed in order to win the prize money. Accordingly, he planned a show in which his feet were suspended in the air at a height of 21 meters, and his jacket was thrown between two vehicles moving left and right.
However, the show did not go as planned. Two vehicles moving left and right met in the middle of Goodwin hanging and collided head-on. In the aftermath of the collision, the two vehicles set off a large spark with a roar and then exploded.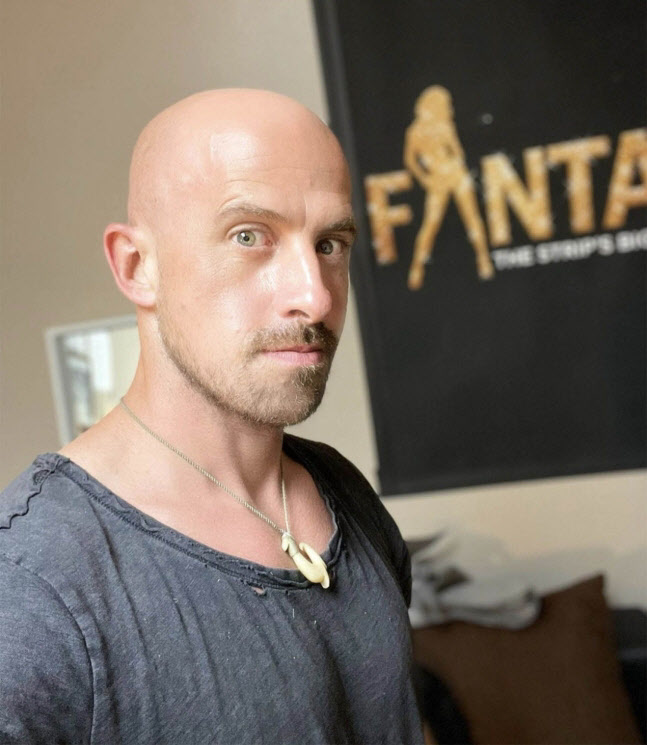 Stuntman Jonathan Goodwin (Photo Credit=Instagram)
Goodwin, who was crushed by two cars, was later taken to the hospital and underwent surgery. The staff at the scene said in an interview with the local media, "The accident was so terrible that I thought Goodwin was dead."
An official from the audition said, "Goodwin was immediately taken to the hospital and continues to receive treatment. We are waiting for news that his condition has improved and we are praying for Goodwin and his family."
.