Volleyball player Kim Yeon-kyung, 'unexpected connections'… From hand heart to wine date
[아시아경제 온라인이슈팀] The recent status of volleyball player Kim Yeon-kyung has been revealed.
On the afternoon of the 30th, actress Ko Sung-hee posted a video and a photo through her Instagram story.
The released video shows Ko Seong-hee having a good time drinking wine with Kim Yeon-kyung. In the published photo, Ko Sung-hee, Kim Yeon-kyung, and her model Kang Seung-hyun are having a good time.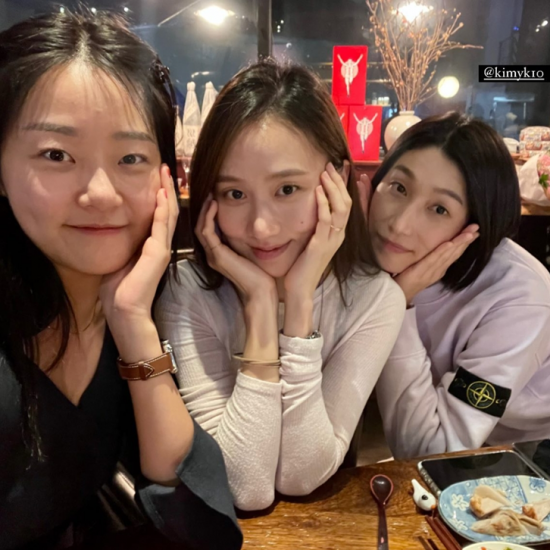 Ko Sung-hee also met Kim Yeon-kyung on Valentine's Day last year and boasted of her friendship.
Meanwhile, Kim Yeon-kyung, who played in the Chinese league last season, returned to Korea in January. Ko Sung-hee appeared in the movie 'Happy New Year', which was released last year, and it is reported that she is currently reviewing her next film.
Online Issue Team [email protected]