at 12:00 noon on November 24, 2022 at Bang Nara Temple, Bang Nak Sub-District, Mueang District, Narathiwat Province Lt. Gen. Nantadet Yoonuan, Provincial Police Region 9 Commander, presided over the funeral ceremony. Pol Captain Suthirak Pantaniya, aged 52, deputy inspector of prevention. Carrying out the traffic and security tasks of the Muang Narathiwat Police Station who died from a car bomb explosion in the police apartment area of ​​the Muang Narathiwat Police Station on November 22, 2022, with 45 injuries.
The atmosphere at the ceremony was Major General Chalermporn Khamkhiao, commander of Task Force Narathiwat, Pol Maj Gen Prabpal Mee Mongkol, deputy commander of Provincial Police Region 9, acting as Provincial Police commander. Narathiwat Province as well as police officers Around 300 soldiers and citizens attended the ceremony. to mourn the deceased for the last time
Police Lieutenant General Nanthadet Yoonuan, commander of Provincial Police District 9, laid a wreath to honor the body of Prime Minister General Prayut Chan-o-cha, including General Prawit Wongsuwan, the Deputy Prime Minister, and Police General Damrongsak Kittipraphat. head of national police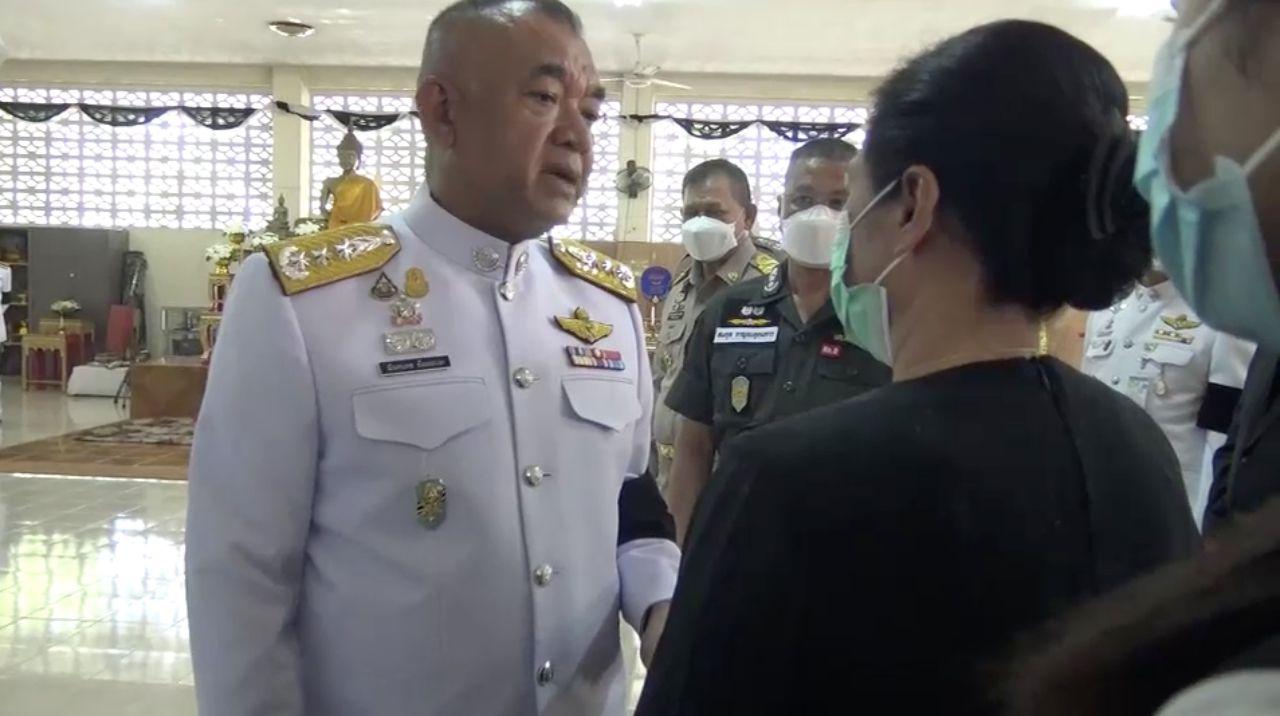 Pol Gen. Damrongsak Kittipraphat national police chief ordering remedial care Police Captain Suthirak Phanthaniya offered a mortar as a special award. by requesting a pay increase of 7 levels, requesting a General Police rank and insignia higher than 2 ranks, as well as providing assistance to take care of other benefits as a special case, such as police cremation allowance, 3 times special final Salary subsidy, donation inheritance, special monthly pension for heirs, subsidy​​​​​​annual scholarship / monthly allowance for children and many more, including recruiting heirs to serve in the police force as a special case. In terms of various aids, the initial total is about 3,774,760 baht.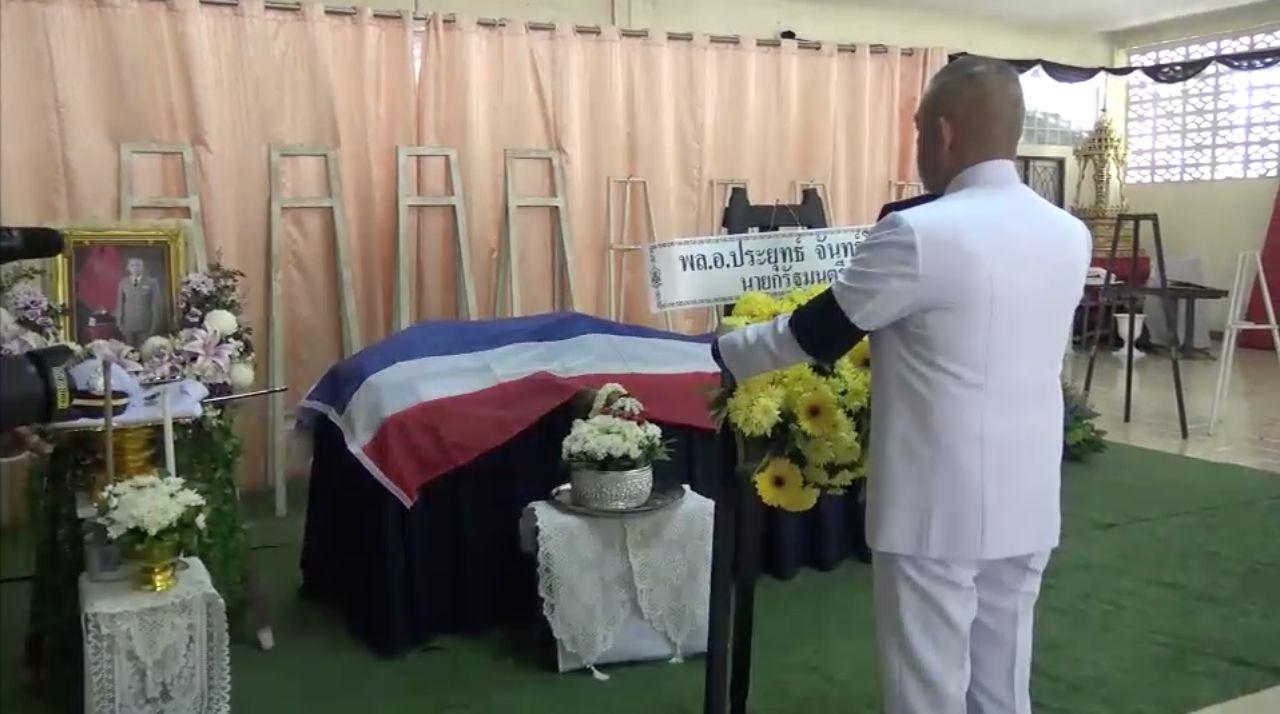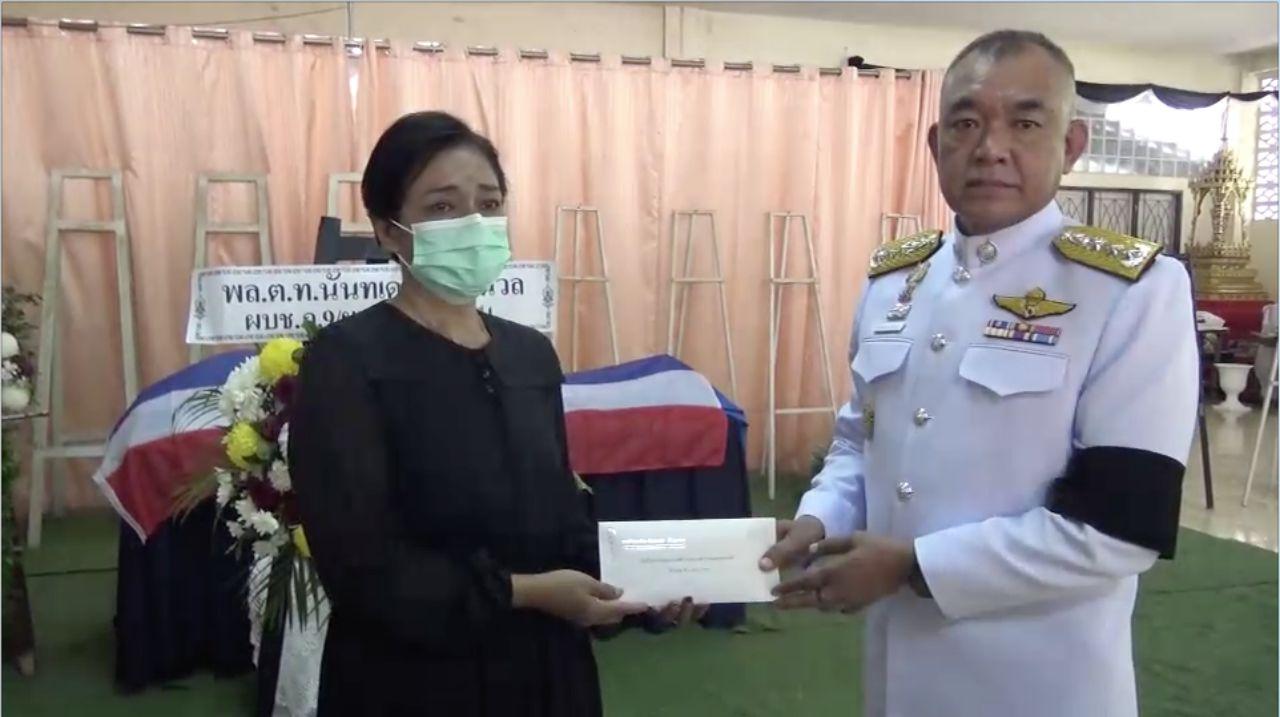 For Police Captain Suthirak Pantaniya, a person in Singhanakorn District, Songkhla Province, his wife's name is Mrs Saowarat Pantaniya, he has 3 children, which include 1. Ms Kanyarat Pantaniya, 26 years old, self-employed 2. Ms Napassorn Pantaniya , aged 23, a 6th year student at the Faculty of Medicine, Narathiwat Rajanagarindra University and 3. Master Kittiphot Pantaniya, aged 14, a second grader at Narathiwat School. As for the body, it will be set up for merit-making at Sala Chedi Thong, Bang Nara Temple, Muang District, Narathiwat Province, with a royal cremation ceremony on November 28, 2022.
Mrs said Saowarat Panthaniya, wife of the deceased policeman On the day of the incident, her husband was standing in front of the house. And then the car that caused the accident drove in. He knew it was a suspicious car, he went to look at the car, and when he knew it was a suspicious car, there was an explosion. He then shouted to everyone in the flat that the suspect's car had exploded. and turned back to the house I'm not sure if I should rush to work or how. but he ran to the house in time and then there was an explosion and he died in front of the house That's when the incident was everywhere. don't know who is who And then many were injured.
"Incidents like this do not want to happen to the family. I don't want to be like this I want to live a normal life every day. but it was doomed We do not know what will happen next. But now I realized that the event has ended here. Man slept well. He has done his duty to the fullest," said Police Captain Suthirak's wife.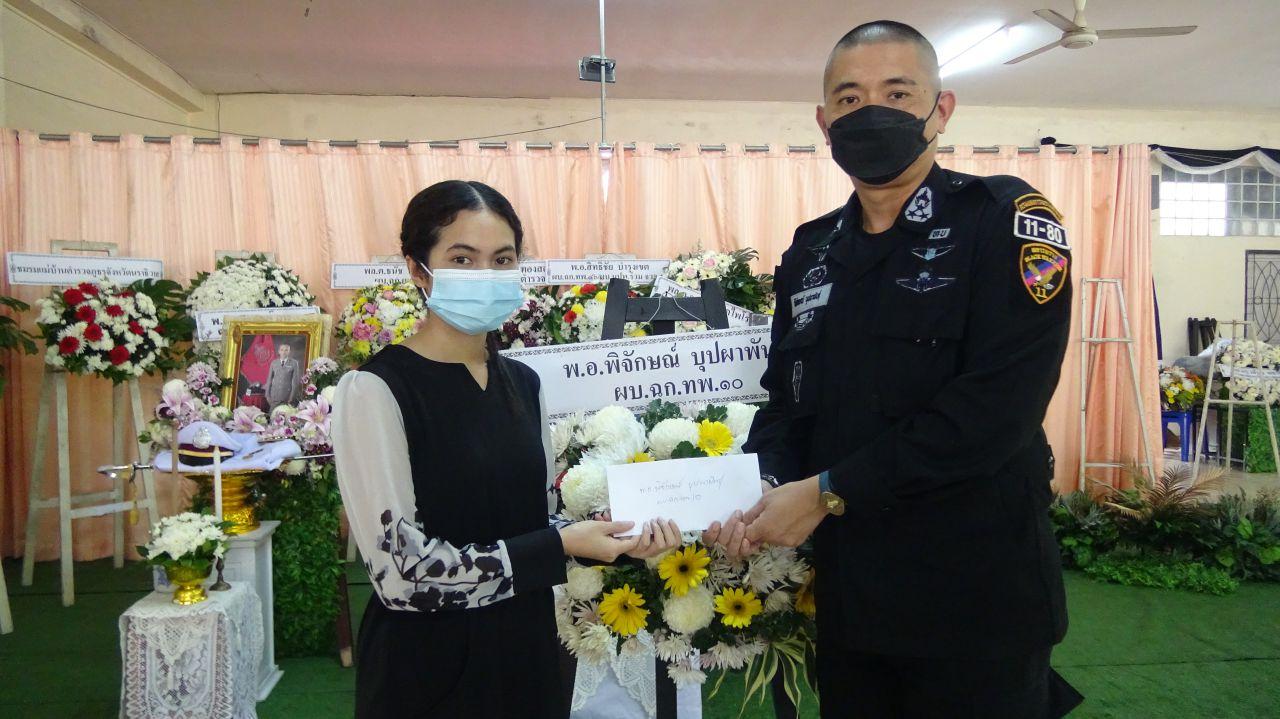 A military security source, a high-ranking commander, said: Investigative and journalistic guidelines say that the bomb was assembled from the Tak Bai area by a group called Sakiman Kubaru, who is the leader of the command and a bomb-making instructor. An operation in charge of Tak Bai District, Su-ngai Kolok District, Mueang Narathiwat District With no less than 4 subordinates involved in knowing and participating in the car bomb flat police plan this time.