To attract new operators to use the 5G 28GHz frequency, the government supplies anchor frequencies with a width of 20MHz or more and allows them to borrow facilities from existing telecommunications companies. In particular, given the burden of initial investment, the plan is to provide telecommunications services in certain areas only rather than national networks.
The Ministry of Science and ICT announced on the 31st that it would promote the selection of new 5G operators in the fourth quarter of this year by introducing a plan to support new 5G operators.
At the end of last year, the Ministry of Science and ICT canceled the 28GHz frequency allocation of KT and LG U +, and announced that it would introduce a new operator in addition to the three telecommunications companies in one of the two frequency bands. Through this, the government aims to stimulate competition in the telecommunications market, invigorate the ecosystem of the equipment and terminal industry, and ensure network competitiveness in the future.
The government intends to provide market access opportunities over a sufficient period of time to prepare in the market, considering that it may be difficult for new operators investing in the 5G 28GHz band to emerge in a period short of time amid uncertain economic conditions at home and abroad.
Supply 28GHz only to new operators for at least 3 years
The Ministry of Science and ICT is allocating 800MHz of the canceled 28Gz band to new operators. In particular, it was decided to supply the band as a dedicated band in which only new operators can participate for at least three years. This is a measure to give new businesses enough time.
With regard to anchor frequencies, which are essential for the provision of services using the 28GHz frequency, it was decided to review the 700MHz band and the 1.8GHz band, which are highly usable in terms of equipment and end acquisition, as candidate bands. Taking into account the views of potential new operators in the future, the final band is set to be at least 20MHz wide.
As for the frequency allocation unit, new business operators can choose between national and regional areas. This is a measure to reduce the investment burden for new businesses.
However, given the fact that equipment and terminals may be difficult to procure in terms of economies of scale for small allocation units, if a new business operator wishes to have a regional allocation unit, an allocation unit at a large metropolitan level. area is applied. For example, you can choose one of seven regions across the country, including Seoul Metropolitan Area, Gangwon Area, Chungcheong Area, Daegyeong Area, Honam Area, Southeast Area, and Jeju Area.
The allocation price is intended to comprehensively take into account the increase in market uncertainty due to the delay in the activation of the domestic 28GHz ecosystem, the characteristics of high bandwidth frequencies that can be widely used in highly populated areas such as hotspots, and the amount of frequency supply. In the case of the anchor frequency, when considering the characteristics of being used as an auxiliary characteristic of the 28GHz service only, a high economic value will be reflected when it is used for direct service purposes.
As the current quota payment method, which has a high initial payment rate, can increase the barrier to entry felt by new businesses, plans are being made to gradually increase the payment amount once the business has matured.
If a new operator wants to build a nationwide 5G network using mid-to-low band frequencies, it will also be reviewed to supply the 3.7GHz band.
Support for interconnection with existing telecommunications company wiring facilities
For a new operator to provide 28GHz service, it is necessary to build a 28GHz base station in the hot spot and a wired communication network connecting them, and when connecting the Internet network to an existing telecommunications company, it is necessary to do so. sign an agreement on interconnection and pay interconnection fees.
Support for new business operators to lower the interconnection fees they have to pay to existing telecommunications companies when interconnecting with other Internet networks. To this end, a special case will be prepared to reduce the connection fee of new business operators by revising the agreement between business operators or the interconnection notice.
The Ministry of Science and ICT has decided to support the use of existing facilities by facilities management organizations such as Korea Electric Power Corporation and telecommunications companies for building an efficient network of new operators.
First of all, the amendment of the notification will be promoted so that facilities can be provided within 3 years of installation and optical cables in the leading section, which are currently exempt from the mandatory provision, to new businesses . It intends to support discussions with local governments so that new businesses can use public facilities such as street lights for building a network.
In addition, in order to promote network construction investment by new operators and reduce the investment burden, existing tax credits for 5G network construction investments will continue to be provided, and tax credit rates will be temporarily raised for investment the next year.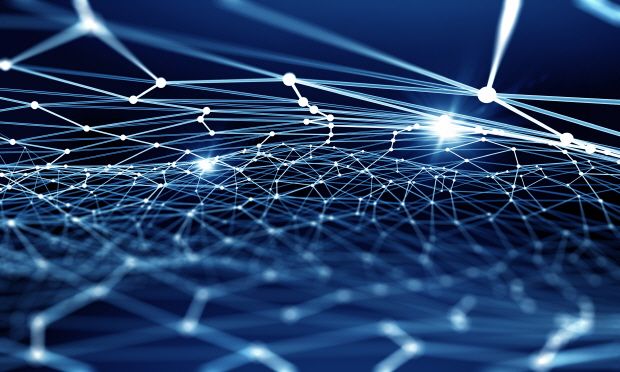 Handset orders, distribution market support
Consultation with manufacturers is supported so that new operators can easily acquire network equipment and smartphone terminals necessary for service operation during the early stage of their business.
If multiple operators are selected on a regional basis, they intend to support the joint purchase of equipment and terminals so that economies of scale can be formed, considering that manufacturers need an order size of more than a certain amount to ensure profitability.
Cooperation with the distribution industry and public distribution channels is promoted so that new businesses can secure diverse services and terminal distribution channels in the early stage of market entry.
A plan to support funding for new business operators through policy funding is also being prepared. In collaboration with policy finance organisations, new businesses are supported to secure the necessary funding for establishing a network and operating a business under favorable conditions in the early stage of entering the market.
Using the results of existing government pilot projects, start-ups will be supported to discover specialized service models, and cooperation will be strengthened between start-up operators and content service companies to create an innovative ecosystem.
related article
As a follow-up to the support plan, the Ministry of Science and ICT will operate a research group to discuss frequency allocation plans from February. After that, it plans to hold a series of meetings to gather the views of potential service providers, publicize frequency allocation plans during the second quarter, and promote the selection of new service providers during the fourth quarter.
Vice Minister Park Yoon-gyu of the Ministry of Science and ICT said, "Currently, the telecommunications market is set in a system centered on the three telecommunications companies, and the competition from regarding quality rates among operators is still." We hope it will be an opportunity to stimulate competition," he said.