Currently, WhatsApp provides users with 3 photo upload options, which are automatic, best quality, and data saving mode. Regardless of which one the user chooses to use, when sending photos to relatives and friends, WhatsApp will compress them to save mobile data and storage space Impact. To send photos without compression, you have to play tricks and transfer photos in file format.
feature under development
When the website WABetaInfo analyzed WhatsApp's latest Android Beta program (version 2.23.2.11), it found that WhatsApp is developing a new feature option that allows users to send uncompressed photos. This option is hidden in the picture selection screen. Users can decide the quality of the sent image before sharing it. One of the options is the original quality of the photo. Since it is still in the development stage, it is not known when the tests and the official launch will start.
Take up more data and space
Being able to send photos uncompressed preserves detail, but at the same time increases data usage and download times for the recipient, and takes up more space on the recipient's phone. I believe it is also because of the above reasons that WhatsApp has not yet provided quality options for video uploads.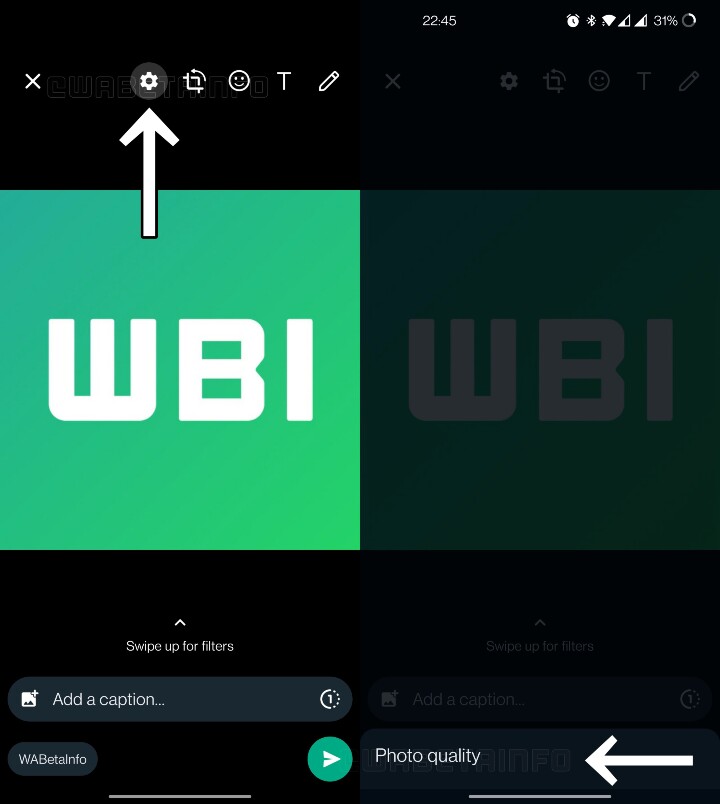 Source: WABetaInfo