The ripple effect is strong as the Supreme Court ruled that a six-hour suspension of business for Lotte Home Shopping by the Ministry of Science and ICT was justified. An unprecedented suspension of business for home shopping has become a reality.
During the re-approval review in 2015, Lotte Home Shopping omitted data related to former Lotte Home Shopping CEO Shin Heon and executives and employees receiving money and valuables from suppliers and providing convenience during the review process. If discrepancies are found during the re-approval process, penalties at the level of the Ministry of Science and ICT are possible.
Defeat-adjusted 'prime-time' broadcast suspension decision
In 2016, the Ministry of Science and ICT decided to suspend business for 6 hours a day during the peak time zone of 8:00 am and 11:00 pm, respectively, for Lotte Home Shopping. It was effective by imposing sanctions during the morning and afternoon peak hours, when home shopping viewers are crowded.
Lotte Home Shopping filed a lawsuit claiming the sanctions were excessive, and the court ruled it was an 'abuse of discretion'. In October 2018, the 2nd trial court ruled that "re-approval by false or other fraudulent means by deliberately omitting the employee's criminal facts in the business plan is acceptable, but the penalty is severe compared to the circumstances and extent of the crime, therefore it is a departure or abuse of discretion." he did
The Ministry of Science and ICT accepted the ruling in June 2019 and stopped the business again by reducing the level of sanctions by stopping broadcasting only from 2:00 am to 8:00 am. At the time, the Ministry of Science and ICT explained, "The level of disposal was determined through hearings under the Administrative Procedure Act, taking into account the extent of the damage to Lotte Home Shopping and its partners, and the impact on spectators." Lotte Home Shopping filed a lawsuit saying this was excessive, but the court ruled that neither the 1st trial nor the 3rd trial was an 'abuse of discretion' and the verdict was upheld.
Shut down 6 hours? The actual hit time is 1-2 hours
Lotte Home Shopping claimed that sales would drop by about 20% during the lawsuit, which spread through media reports. According to data submitted by Lotte Home Shopping to the court, direct and indirect damages from the suspension of broadcasting between 2:00 am and 8:00 am were estimated to be 228.9 billion won. The damage is claimed to be large as it accounts for 20% of annual sales.
However, the scale of the 'direct hit' is expected to be less than this. In the case of home shopping, 8:00 am to 11:00 am and 8:00 pm to 11:00 pm, originally intended by the Ministry of Science and ICT to be approved, is 'peak time' with a large number of high viewership and sales. According to CJ O Shopping data in 2013, only 5% of sales were made between 4:00 am and 8:00 am, which significantly overlaps business closing hours. Considering that 2:00 am to 4:00 am is late at night, the actual sales loss between 2:00 am and 8:00 am is unlikely to be more than 7-8%. Between 2:00 am and 6:00 am is also the time period for reruns.
In this regard, the public relations officer of Lotte Home Shopping said, "It can be seen that there is damage between 6 and 8 o'clock. Our main target is housewives, and this time zone also goes into prime time." An official from another home shopping company said, "There is no significant impact from 2:00 am to 7:00 am, and sales are affected from 7 to 8:00 am."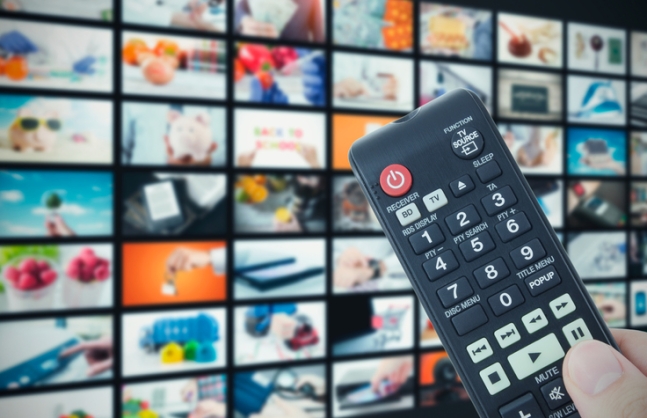 Although it was not highlighted in the media, there was also a part where the Ministry of Science and ICT also provided 'facility' due to concern about damage to partner companies. Looking at the decision of the Ministry of Science and ICT, Lotte Home Shopping allowed SME suppliers to sell products through its data home shopping channel (Lotte One TV) only during business suspension hours. The same corporation prohibits the act of organizing product TV home shopping organized to data home shopping, but it is allowed as an exception.
Apart from this, there is also the possibility of compensation due to disputes with paid broadcasting platforms. Paid broadcasting platforms such as IPTV, SO cable, and satellite broadcasting use commissions from home shopping companies as their main source of revenue, but there is a possibility of 'dispute' due to the unavailability of broadcasting. An official from the pay TV industry said, "When we signed a contract with home shopping, we set the transmission time, but this is being broken. They cannot provide content due to their negligence, so they can claim compensation for damages caused by this."
Need to complete protection measures for small and medium business partners
There are also concerns that the Lotte Home Shopping fault will spread damage to small and medium-sized businesses that sell goods while shopping at home.
In this regard, it is important to respond to Lotte Home Shopping and the Ministry of Science and ICT in the future. At the time of the Lotte Home Shopping sanctions, the Ministry of Science and ICT asked Lotte Home Shopping to introduce measures to protect small and medium suppliers following a business suspension.
An official from Lotte Home Shopping PR said, "After the ruling, we have not been informed about the timing or method of punishments from the Ministry of Science and ICT, so we are waiting." I think we can decide later how to protect subcontractors."