Hong Kong media "Individual protests, not a serious threat … There will be no major changes at this time"
It is very unusual for protests to protest against the Corona 19 containment policy in China to spread, but experts pointed out that it would be difficult to lead to a major change in the 'Zero Corona' policy.
Dan Mattingly, an associate professor at Yale University in the United States, told Reuters on the 27th that "the current protests will put a heavy burden on the CCP's response." "One response will be repression, and they will arrest and prosecute some protesters."
"However, the current chaos is still a far cry from the 1989 Tiananmen Square protests that ended in a bloody standoff," he said.
"Public sentiment is important," he said, "but as long as there are no divisions in China's leadership and the People's Liberation Army and security agencies are on President Xi Jinping's side, Xi will not face any meaningful risk in seizing power. "
Previously, on the 22nd, a Chinese netizen posted a post on social media with the National Health Commission, the quarantine authority, titled "Ten Questions (十問)," which caused a great sensation.
The article, which gathered 100,000 views in a few hours, said, "Is the main task of health authorities just counting the number of corona19 infections?", "Has this virus ever been eradicated?" It contains questions that Chinese people have had. over the past three years, such as "Why are you still infected?"
He also raised doubts about the opaque statistics published by the authorities and indicated whether there is any scientific basis for China's 'zero corona' policy.
In particular, "The spectators watching the World Cup in Qatar do not wear masks and do not need PCR tests," he said. "Is it true that they live on the same planet as the Chinese? Doesn't the Corona 19 virus harm them?"
Hong Kong's South China Morning Post (SCMP) said, "The post was deleted within hours, but in the following days, residents in many places in China took to the streets to protest the strict zero-corona policy, as a lockdown for a long time and close. of residences." Explained.
As the claim that 10 people died in an apartment building in Urumqi, Xinjiang Urumqi on the 24th was caused by the spread of a blockade, fueling angry public sentiment.
The Urumqi authorities announced on the 26th that they had largely achieved 'zero corona', where no new infections occurred outside the barrier area, and that the order of life in low risk areas in Corona 19 would be restored in a manner organized step by step. .
However, Reuters reported that Chinese netizens reacted with disbelief and cynicism to the announcement, saying, "Only China can achieve this speed (zero corona)."
"Some Chinese residents have found a more moderate way of resistance, such as refusing to be quarantined or tested," the SCMP said.
Meanwhile, Chinese state media have repeatedly praised the epidemic control efforts led by President Xi Jinping himself.
But Yanzhong Huang, senior global health fellow at the Council on Foreign Relations (CFR), told the SCMP that "public sentiment is now challenging the credibility of that narrative."
He said the 'zero corona' policy had contributed to reducing deaths related to COVID-19, but it was not clear what the secondary damage and undesirable consequences would be.
"Especially now that many health experts say that COVID-19 is not such a serious disease, Chinese people will naturally ask why they have to pay huge resources and social and economic costs to implement zero corona."
However, he draws the line that it is premature to say whether this public pressure will be a turning point affecting political and social stability, as the few individual protests currently taking place are not is a serious threat to the Chinese system as a whole.
SCMP said, "Other experts also believe that China will not dramatically revoke quarantine restrictions despite growing public dissatisfaction with zero corona," and "because many officials and the public believe that it is better to impose quarantine restrictions such."
"The Chinese public has been led to believe that COVID-19 is a very serious disease that will not do much damage, and only a few have access to alternative information," said Ike Freyman, director of consulting firm Greenmantle of the United States.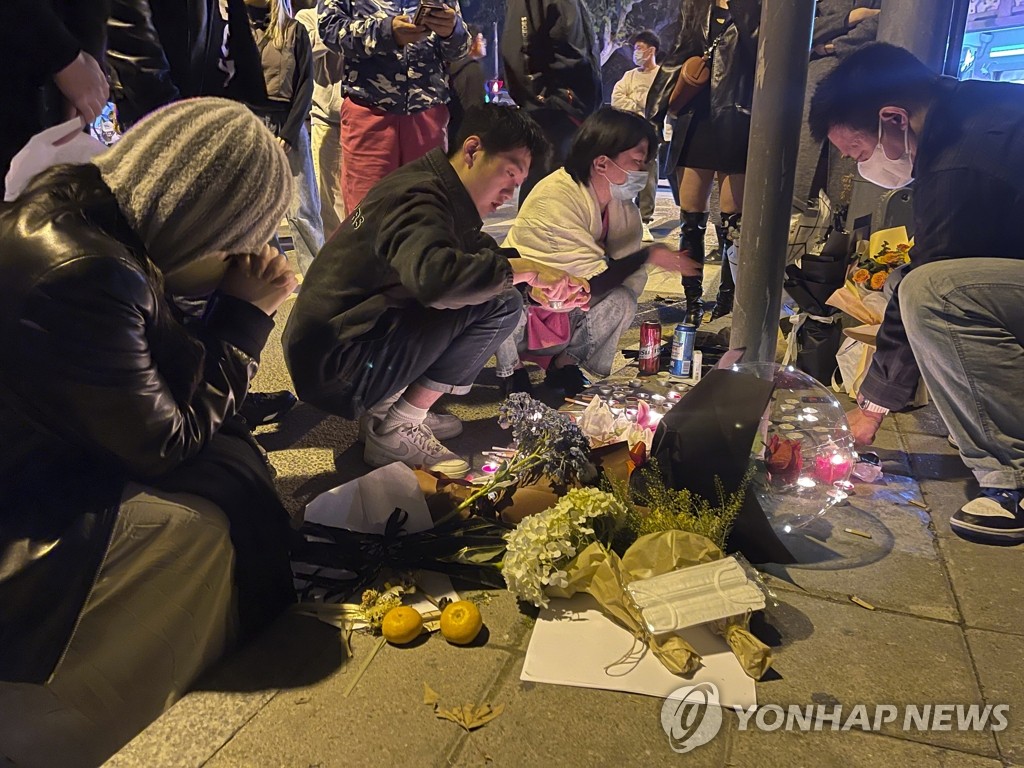 /happy news