Quarantine Xuzhou 870 workers return home and strengthen quarantine
Foxconn factory workers in Zhengzhou, China, who returned from large-scale protests over a wage dispute, put an emergency quarantine in nearby cities.
According to a report by China Central Television (CCTV) on the 26th, 26 buses carrying 870 people arrived in Xuzhou, Jiangsu Province without warning the day before.
CCTV only revealed that these were recently retired workers from a key company in Hanggonggang District, Zhengzhou.
Delayed by this, they appear to be newly recruited workers from Foxconn who returned home after holding a large-scale protest over a wage conflict and quarantine issues on the 22nd.
On Chinese social media (SNS), posts saying, "Workers from the Foxconn Zhengzhou factory have arrived in Xuzhou" were posted one after another.
The Xuzhou quarantine authorities took an emergency response, put them in quarantine facilities, and went into closed-loop control that blocked contact with the outside world.
In addition, from the 27th, the validity period of PCR negative test certificates for public transport passengers and visitors to large facilities will be shortened from 72 hours to 48 hours, disinfection of public facilities such as public baths and restaurants, and health QR code inspection . of users The level of quarantine was raised, such as strengthening the
Xuzhou City's response appears to stem from concerns that Foxconn workers could introduce Corona 19.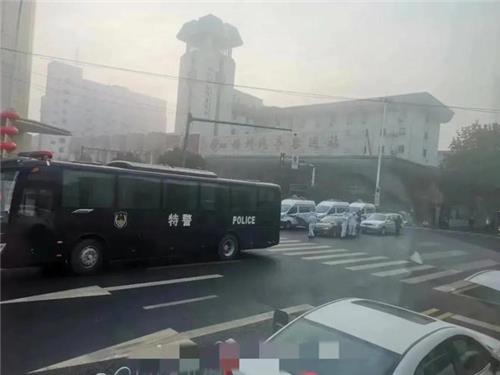 At the Zhengzhou Foxconn factory, Corona 19 spread last month, and workers were confined to the factory.
At the end of last month, disgruntled workers escaped and returned to their hometowns.
In Xuzhou, 19 new corona19 infections came out on the 25th.
Compared to the recent number of places where thousands of infected people are coming out a day, Foxconn workers could break the relatively stable COVID-19 quarantine.
It is estimated that more than 20,000 Foxconn workers who recently got a job and decided to return home, dissatisfied with the wage conflict and the strengthening of quarantine.
With the number of new infections in China exceeding 30,000 per day, a new record high every day, and Corona 1 spreading rapidly, cities that have to greet Foxconn workers returning home have a new quarantine homework.
/happy news