Original title: Witnesses to the Israeli stampede: the scene was crowded and unable to move. The stampede happened suddenly Source: CCTV News Client
On the evening of the 29th local time, a stampede occurred at a large religious event on Mount Meron in northern Israel. According to local media citing news from rescue agencies, the death toll from the stampede has risen to 44, and more than 100 people have been injured, dozens of whom are in critical condition.
At present, the area where the Israeli stampede occurred has been sealed off, and rescue work is still ongoing. Witnesses at the scene said that the scene was very crowded at the time of the incident, people could not move at all, and a sudden stampede occurred.
Witnesses at the scene Weiss:I was there at the time. The campfire festival was very crowded. There were about 60,000 to 70,000 people. There was no place to move. Suddenly people began to fall to the ground, many of them fell on the ground.
Other witnesses said that the scene was very chaotic, they were still in a state of celebration, and they didn't know what happened. They didn't realize that the accident had happened until they saw the ambulance.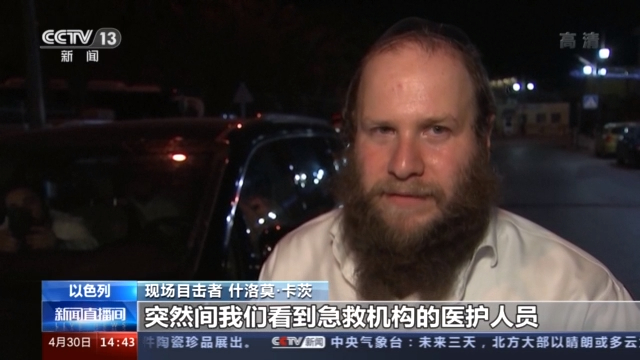 Eyewitness Shlomo Katz:We were standing waiting for a friend, preparing to go in and dance. Suddenly we saw that the medical staff of the emergency agency were giving CPR to several children, and then we saw people coming out one by one and seeing the ambulance, and we understood Something happened here. As the ambulance came in and out, we waited by the side until we could get out slowly.
Rescuers: This is one of the worst disasters in Israel
The first batch of rescuers who arrived at the scene said that there were heavy casualties at the stampede, and this was one of the worst disasters in Israel.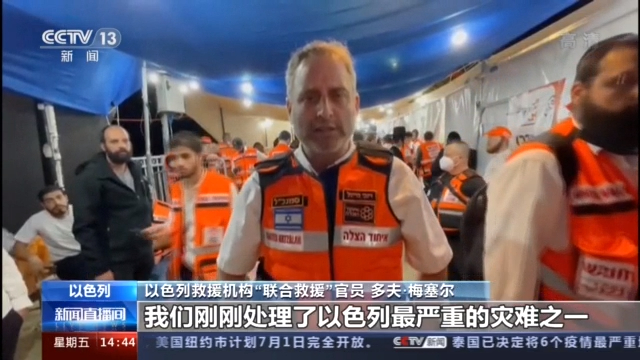 Dov Messer, an official of the Israeli rescue agency "Joint Rescue":We have just dealt with one of the worst disasters in Israel. Many people were injured or killed. Now we can see the volunteers behind us gather for a meeting. There is a trauma department here. In fact, these volunteers who participated in the rescue We saw a lot of very tragic pictures at the scene.
(Edited by Li Jiayi)
<!–
  声明:新浪网独家稿件,未经授权禁止转载。
–>

.