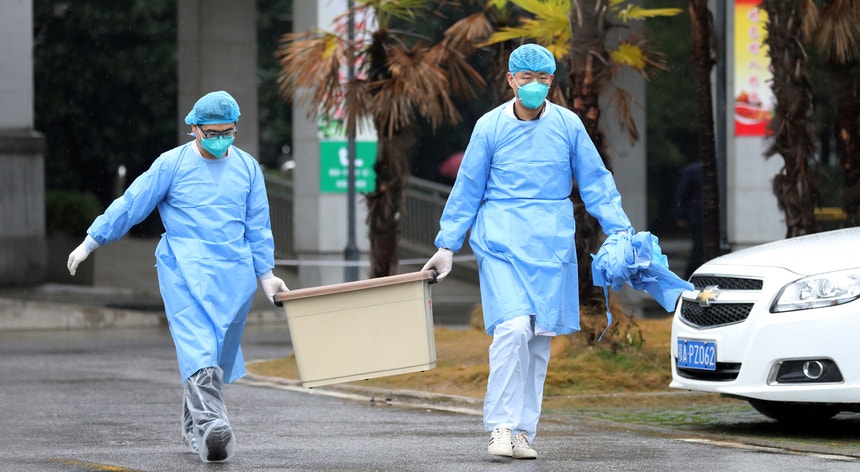 In a press conference at the DGS headquarters in Lisbon, Graça Freitas presented the most recent figures for this viral pneumonia and, in view of the growing number of infected people in China, there is "a great need" to confirm all reported cases, because in addition to the coronavirus there is still a flu virus, which is less serious, and so there is some discrepancy in the numbers.
For now "there are no suspected cases in Portugal" of infections with the coronavirus, nor is there an alarm situation, but as a precaution DGS is "paying more attention" to the seven cases exported outside China.
Manuela Sousa, Carla Quirino, Guilherme Brízido – RTP

The protocols established for such situations were activated, reinforcing the National Health Service with the Health 24 line, through the number 800242424, and the medical support line, for screening and preventing that in the event of eventual contagion, people do not fill the health centers. health and hospital emergencies.
The symptoms of these coronaviruses are more intense than the flu and include fever, pain, malaise and breathing difficulties, including shortness of breath. But as they are identical to the flu, the infection must be detected through specific analyzes to be carried out at the Ricardo Jorge Institute.
The Director-General of Health presented the most recent figures, which "are constantly changing", with 17 deaths reported in China and 448 infected, with seven of these leaving for other countries.
Most of the remaining 441 are from the Chinese city of Whuan, where the infection is thought to be the focus of the infection), with cases also found in neighboring provinces.
The director-general guaranteed that there are international protocols to prevent the virus from being exported from China and that the screening is done at the source before traveling by train, plane or boat.
In the prevention scheme presented this Wednesday, Portugal also has a protocol with the High Commissioner for Migration to provide translation services if necessary.

Initially the information transmitted by the World Health Organization (WHO) was in the sense that the virus was not transmitted between humans, but it has since been corrected, and that is why Graça Freitas said it is necessary to monitor the situation closely.
The WHO has decided to extend the Emergency Committee meeting until Thursday morning to decide whether to declare the outbreak of a new coronavirus in China an international public health emergency.

The WHO Emergency Committee, made up of specialists from different countries, including Chinese epidemiologists, met this Wednesday at the organization's headquarters in Geneva, Switzerland, without reaching a consensus, so it decided to meet again if on Thursday, indicated the chairman of the expert body, Didier Houssin.
with Lusa
.