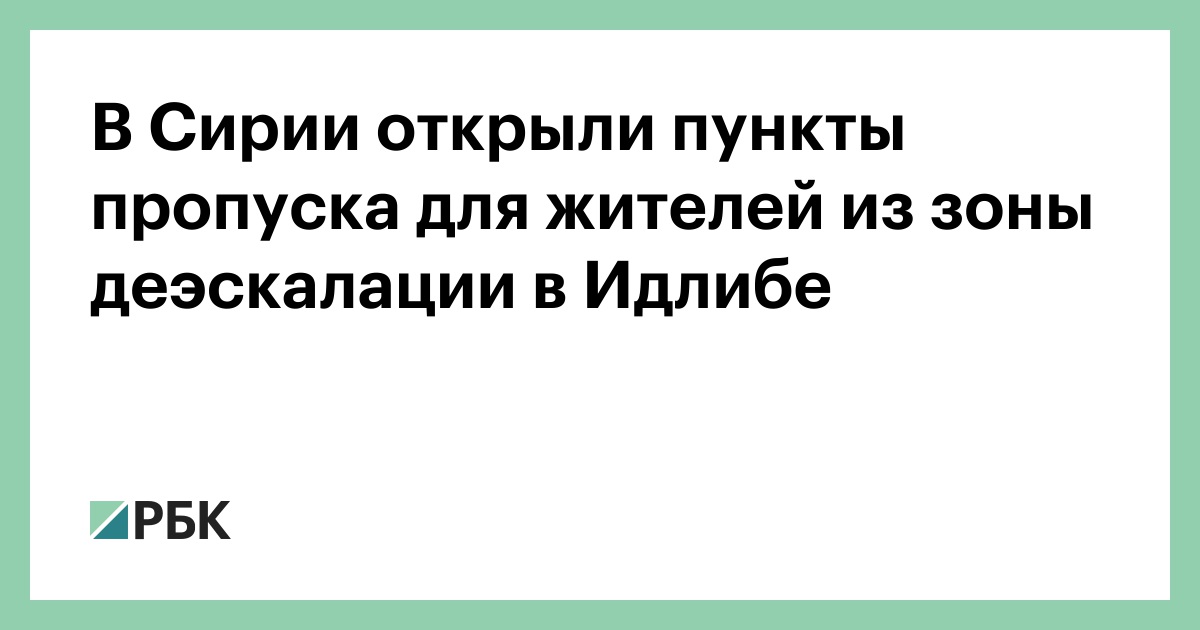 In Syria, three checkpoints were opened for civilians to leave the areas of the Idlib de-escalation zone controlled by the militants. This was reported by RIA Novosti with reference to a message from the Center for the Reconciliation of the warring parties in Syria.
It is noted that local residents will be notified using SMS messages, leaflets and announcements on radio and television.
According to the website of the center, one checkpoint, Abu al-Duhour, is located in Idlib province, the second point, El Hader, in Aleppo province, the third point, Habit, in the province of Hama. At the same time, all three checkpoints began to operate from 13:00 Moscow time on January 13.
In these points, civilians will be able to provide emergency medical care, water, hot meals, medicines, essentials and vehicles for delivery to safe areas.
.