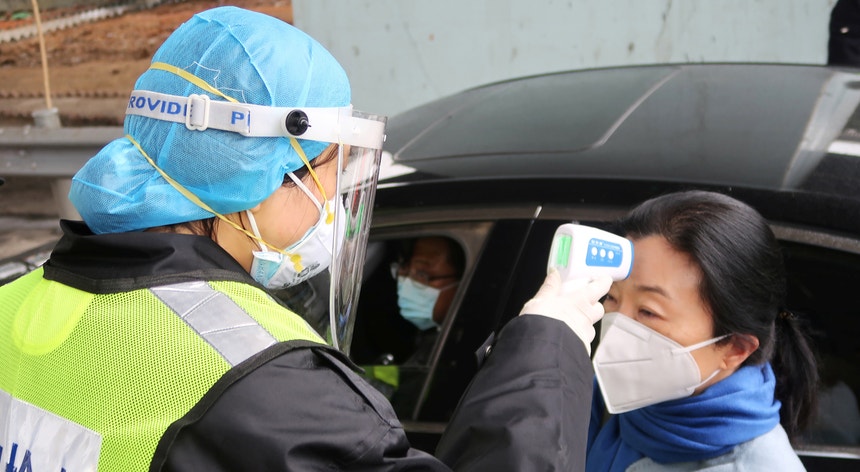 "Regarding the outbreak of pneumonia due to a new Coronavirus (2019-nCoV), starting in China, the Directorate-General for Health informs that the first suspected case of infection with a new Coronavirus (2019-nCoV) is being evaluated in Portugal", Reads note published on the DGS portal.
"This patient, returned today from China, where he has been in the city of Wuhan (Hubei province) in the last few days, is already under observation at the Curry Cabral Hospital in Lisbon, a Reference Hospital for these situations", continues the Directorate-General of health.In Portugal, four suspected cases have been investigated so far.

The health authority says, for now, that the patient's clinical condition "is stable, awaiting the results of ongoing laboratory tests".
A plane from China landed this Saturday morning in Lisbon.
Diana Palma Duarte, Mariana Flor, Luís Moreira – RTP
Passengers heard by the RTP report at Humberto Delgado Airport said that they were not screened when they arrived in the Portuguese capital. However, they will have been analyzed before embarking.
Strengthening support for Portuguese in China

The Government said this afternoon that it was cooperating with other European countries to strengthen support for nationals stranded in Wuhan, the Chinese city where the first cases of the new coronavirus were detected.
The Secretariat of State for Portuguese Communities does not exclude withdrawing the Portuguese from that region.
"We are in contact with the citizens and are cooperating with other European countries to seek to strengthen support for the retained Portuguese compatriots," said a source from the office of the Secretary of State for Portuguese Communities, Berta Nunes, cited by the Lusa agency.
One of the scenarios on the table, according to the same source, would be to remove Portuguese citizens from the epicenter of the epidemic: "If this is feasible under public health rules".
.