KIA Tigers Na Seong-beom (left) and Yang Hyeon-jong. (Courtesy of KIA Tigers) © News 1
The KIA Tigers, who have started to write a new version, are doing well in winter. Starting with the recruitment of external free agents (FAs), KIA, which gave a signal, is spurring preparations for the 2022 season by recruiting two foreign players.
KIA received attention as a big player early in this Stove League. Although he did not move quickly in the early days of the free agent market, news of large-scale signings poured in from last week. On the 23rd, he signed a 6-year total of 15 billion won (down payment of 6 billion won, annual salary 6 billion won, options 3 billion won) with Na Seong-beom on the 23rd, and on the 24th, Yang Hyun-jong signed a four-year total of 10.3 billion won (down payment of 3 billion won, annual salary 2.5 billion won, options 4.8 billion won) stamped on
KIA did not hesitate to reinforce the batting line and the mound. Na Seong-beom became the first FA pitcher to break the 10 billion won mark, while Yang Hyun-jong was the first free agent pitcher to break through. This means that KIA has high expectations for Na Seong-beom and Yang Hyun-jong for the 2022 season.
Another goal of the offseason KIA was to reorganize foreign players. KIA saw little benefit from foreign players last season. Aaron Brooks was expelled from his e-cigarette for cannabis ingredients, and Major League Baseball player Daniel Mengden had a long hiatus due to an injury. Bo Takahashi, who was recruited as a replacement foreign player, was also mediocre, and foreign hitter Preston Tucker was batting average in the early 20s.
However, KIA did not announce the recruitment of foreign players until mid-December. Negative factors such as the closure of major league jobs and active investment by Japanese professional baseball teams also had an impact.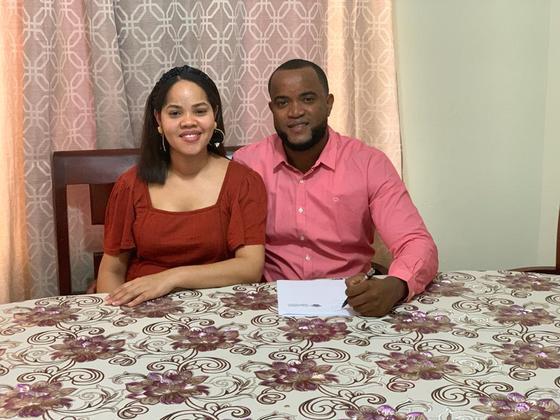 Foreign batter Socrates Brito and his wife recruited by the KIA Tigers. (Courtesy of the KIA Tigers) © News1
KIA, which had been quiet, announced the signing of two new foreign players on the 27th. KIA signed an outfielder Socrates Britto for a total of $900,000 (down payment 100,000, annual salary 500,000, option 300,000) and pitcher Ronnie Williams for a total of $750,000 (down payment 100,000, annual salary 300,000, option 350,000).
Britto is a mid-long-distance hitter whose strengths include aggressive base play, wide defense, and strong shoulders. Williams has no major league experience, but his main weapon is a fast ball with a maximum speed of 155 km.
With Britto's signing, KIA is expected to build a strong left-handed lineup along with Na Seong-beom and Choi Hyung-woo. Since he was a Hota Jun who recorded 80 home runs and 180 stolen bases in his minor league career, he is hoping for the same performance as Bernardina, who helped the KIA win in 2017. Bernardina played for the KIA in 2017 and 20-18, batting .315 47 homers, 181 RBIs and 64 stolen bases.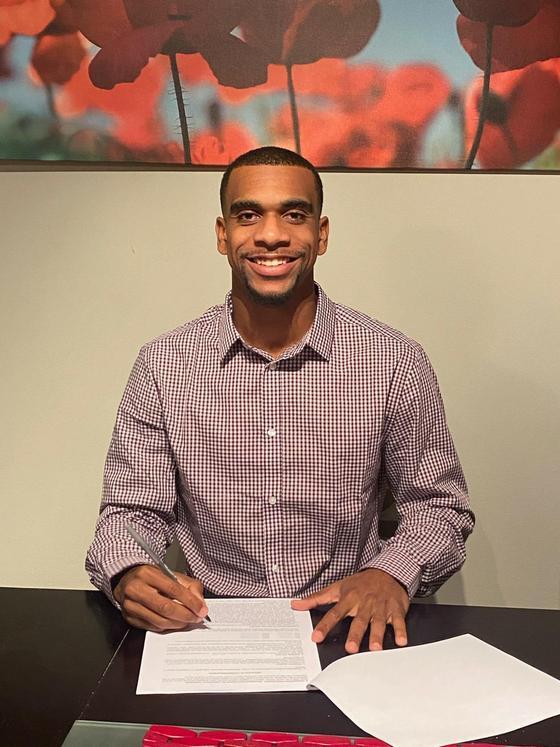 Ronnie Williams signed with KIA Tigers. (Courtesy of KIA Tigers) © News1
With the signing of Yang Hyun-jong and Williams, KIA is finishing up its starting lineup for the 2022 season. Rookie of the Year, Lee Ui-ri and Lim Ki-young, plus Yang Hyeon-jong, were equipped with a native selection team. Compared to the starting lineup, which was disappointing this year, it has no choice but to be reassuring.
Now, KIA only needs to sign one additional foreign pitcher to work with Williams. Mengden, who finished well with a 4.93 ERA in 10 games since September of this year, is also on the pending list, so the possibility of a new contract is open.
yjra@news1.kr