A man who was a symbol of sincerity, but had nothing to do with winning. However, the finale of his days as a player was his first Korean series championship.
KT infielder Yuhan-jun Yu (40), the oldest professional baseball player this season, takes off his uniform at the top. KT, which won the regular season and Korean series this year, announced the retirement of Yuhan-jun on the 24th.
Yuhan-jun said through the club, "I am happy to announce the end of my career as a player with a grateful heart.
He started his professional career at Hyundai in 2004 and signed a contract with KT, who first entered the first team stage as a free agent (FA) in 2015. His professional record is 1,650 games in 18 seasons, batting average of 301, 151 home runs, 883 RBIs, and 717 runs. He also contributed to the team's victory this year with a batting average of 0.309, 5 homers, and 42 RBIs. Above all, he was loved by fans and colleagues for his sincerity and exemplary leadership. General Manager Lee Soong-yong said, "Yu Han-jun will start his second baseball career while gaining practical experience throughout the front desk."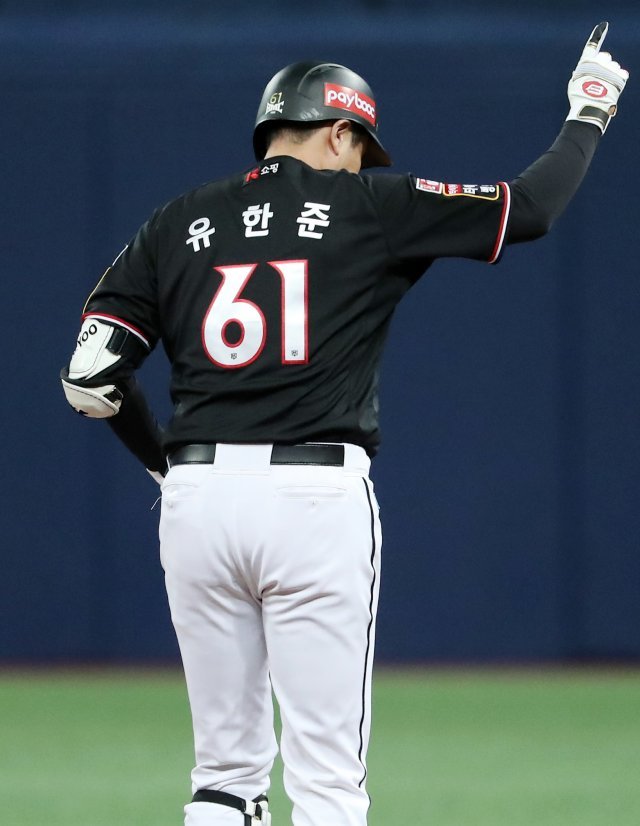 In the third game of the '2021 Shinhan Bank Sol KBO Korea Series' held at Gocheok Sky Dome in Guro-gu, Seoul on the afternoon of the 17th, KT Wiz and Doosan Bears played without a runner in the second inning. 2021.11.17/News 1
Reporter Lee Hun-jae [email protected]
close the window
Recommend an article
Yuhan-jun, the best leader of KT, takes off his 18-year-old uniform.
Best Featured News