2020-11-22 21:02
Source: Shot China
On November 22, Beijing time, the AFC Champions League group match continued, and Evergrande tied the South Korean team Suwon Samsung 0-0. In the match, Evergrande player Zhang Linpeng was kicked in the head by his opponent in a fight, blood stained the field, and then replaced.
After the game, the well-known sports blogger Ming contacted Zhang Linpeng. He wrote: The all-around fighter Zhang Linpeng was injured in the just-concluded AFC Champions League game and left a lot of blood. Many fans are concerned about how he is now! There was a conversation with Lin Peng just now, and he replied: "It's okay, that's because the brow bones were kicked away. It's still very risky to go to the hospital here, so I sewed 5 stitches in the locker room. There is nothing wrong with it. "
Thank goodness! Fortunately, there is nothing serious and it will not affect the game three days later. I wish Zhang Linpeng and hope that under the leadership of the captain, the whole team will adjust the state as soon as possible and get better and better.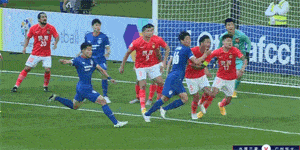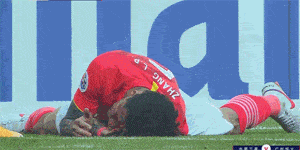 Return to Sohu to see more
Editor:
Disclaimer: The opinions of this article only represent the author himself. Sohu is an information publishing platform. Sohu only provides information storage space services.
.