[표]Cryptocurrency price (provided by cryptocurrency exchange Upbit)
Currently, according to the cryptocurrency exchange "Upbit", the market price of Bitcoin, the leader of the virtual currency, is trading at 56,940,000 won, down -743,000 won (-1.29%) from the previous day.
Except for Bitcoin, cryptocurrency trends are mixed.
There are a total of six cryptocurrencies showing an upward trend, of which the sandbox showing the largest upward trend is trading at 772 won, up 7.82% from the previous day.
In addition, Exci Infinity (5.73%, KRW 91,030), Bitcoin Cash ABC (3.22%, KRW 100,350), PlayDapp (3.03%, KRW 1,190), Flow (2.19%, KRW 27,950), Dunn Protocol (2.05%, 4,720 won) showed an upward trend.
There are a total of eight cryptocurrencies showing a downward trend, and among them, Ethereum Classic, which has the largest decline, is trading at 79,850 won, down -2.86% from the previous day.
Also, Ripple (-2.03%, KRW 1,445), Dogecoin (-1.83%, KRW 375), Serum (-1.3%, KRW 9,100), EOS (-1.26%, KRW 6,290), Bitcoin Gold (-0.86%) , 86,490 won), Ethereum (-0.5%, 3,816,000 won), and Ada (-0.35%, 2,860 won) showed a downward trend.
On the other hand, in terms of transaction amount, Bitcoin Cash ABC, Exci Infinity, and Ripple are showing the most active transactions in that order.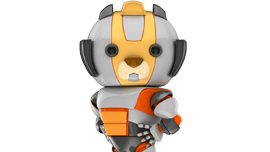 ※ This article was written in real time by Korea Economic TV and 'Thinkful, a financial AI specialized company'.