Newsletter | First time!14th National Games U19 Women's Basketball Team Hunan Team Lecks Shandong Team Advancing To The Final
Red net moment

Font size:smallmiddleBig

2021-09-21 21:02:07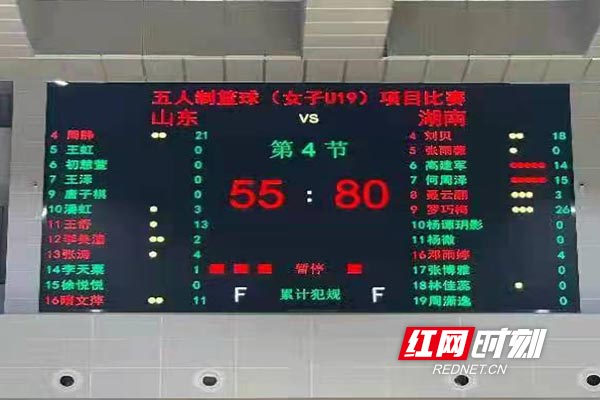 Red net time September 21 (reporter Fu Huanyu, Zhou Yumo, Chen Jie) On the evening of September 21, the semi-finals of the U19 Women's Basketball Team of the 14th National Games were held in the basketball hall of Weinan Normal University. The Hunan team, formed by the Changsha Yali Middle School Women's Basketball Team, defeated the Shandong team 80 to 55 and advanced to the final! This is the first time that Hunan basketball has entered the final of the National Games, creating a dark horse miracle of reaching the final after participating in the National Games for the first time.
At 19:30 on September 22, the Hunan Women's Basketball Team will compete with the Jiangsu Women's Basketball Team for the championship.

Source: Moment News
Editor: Wang Shujuan
.