1 hour ago
By Andrew Harding, BBC News, Slovyansk, Ukraine
With the faint sound of shells firing to the south and east of the front line, people knelt in front of the slowly passing vans and threw roses. When the car stopped and the back door opened to reveal a wooden coffin, he began to sob.
Lyudmila Sosnenko hugged her daughter and exclaimed: "My son! Why?"
The town in northern Donbass has seen a number of unexpected funerals in recent months. But the host of this funeral was not just a soldier or a civilian.
Last year former Ukrainian kickboxing champion Denis Sosnenko, 21, volunteered for the Black Tulip charity to recover bodies. The task is to collect the bodies of civilians and soldiers who died in war, and the target audience includes not only Ukrainians but also Russians.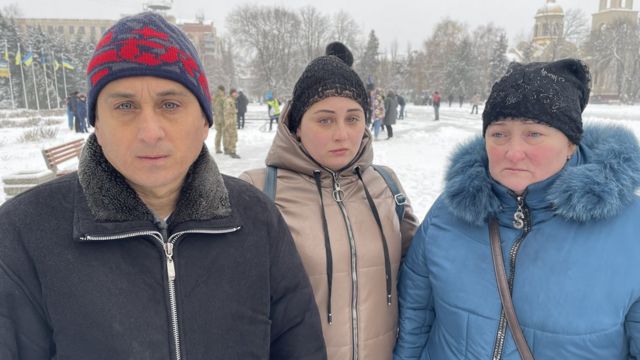 Sosnenko died last week after the van he was driving to collect the bodies hit an anti-tank mine near the front line.
"Denis, you have many angels on your shoulders today, the angels you brought home," said Alexei Yukov, regional director of Black Tulip.
"Thanks to your work, many soldiers who died in places where no one would find them are being reunited with their families."
"My son always said, 'This is my mission, I have to do it,'" said Lyudmila.
"He was always happy and had big plans for the post-war period."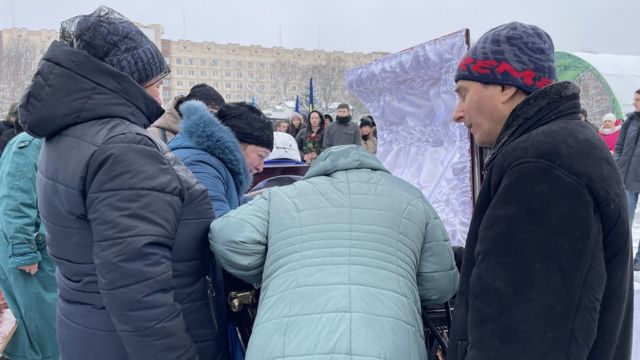 When interviewed by the BBC, Sosnenko described how terrifying the job was. About picking up dismembered body parts one by one and the dangers that always come with it. On not only the war itself raging around us, but also the explosives that the retreating Russian soldiers seem to have planted under the bodies. Black Tulip used drones to detect these explosives.
But Sosnenko and her colleagues were enthusiastic about the importance of the work.
Many of the bodies of Russian soldiers that Black Tulip has recovered over the past 11 months will be exchanged for bodies of Ukrainian soldiers who have crossed the front line and gone missing.
At the time of the interview, Artur Semeiko, who worked with Sosnenko, said, "I feel the grace of God when I think that the body can finally return from the war." It would provide reassurance to those who failed to hold the funerals of their lost relatives properly.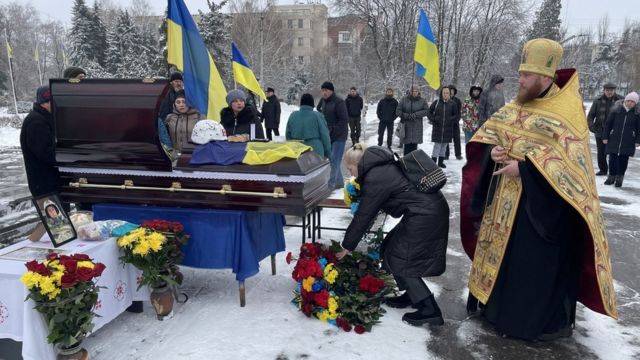 "Nothing will change," Semeiko said at a snow-covered cemetery outside Slovyansk after Sosnenko's funeral.
"I'm glad I was able to bury (Sosnenko) with honor. I've achieved so much in such a short life. But we have to keep working to bring more people home."
"I'm going to go back to work as soon as possible," Yukov also noted.
"I'm going back, even if it costs my life. I realized with the war going on and so many young people dying, there was no time to mourn. They also had to go home. "