Vietnam national football team coach Park Hang-seo gave a tip to goalkeepers who spend a lot of time on social media. /Photo = Yonhap News
Manager Park Hang-seo, who leads the Vietnamese national football team, scolded the team's main goalkeeper for being too preoccupied with social media activities.
On the 22nd, local media Vietnam Net reported that manager Park gave a tip because there was an evaluation that goalkeeper Bui Tan Truong was losing his performance because he used social media too often.
According to reports, 36-year-old Vietnamese goalkeeper Tan Truong communicates with fans on his mobile phone whenever he has spare time, so he is called 'SNS Live Scene' among players.
After the controversy, Tan Truong explained, "According to team rules, we only broadcast live during breaks", but in recent months, Tan Truong has been performing live late every night, even when Vietnam recently lost to Saudi Arabia. turned on the broadcast.
Some Truong solved the dissatisfaction in front of fans at the training ground, and even advised fans and colleagues to reduce social media activity in response to such behavior.
Coach Park Hang-seo, the head of the team, also gave a tip. According to the media, coach Park and coaching staff advised Tan Truong to "focus on training and games and not waste time". In fact, Park recently sent a warning to Tan Truong by summoning back-up goalkeeper Van Cuong.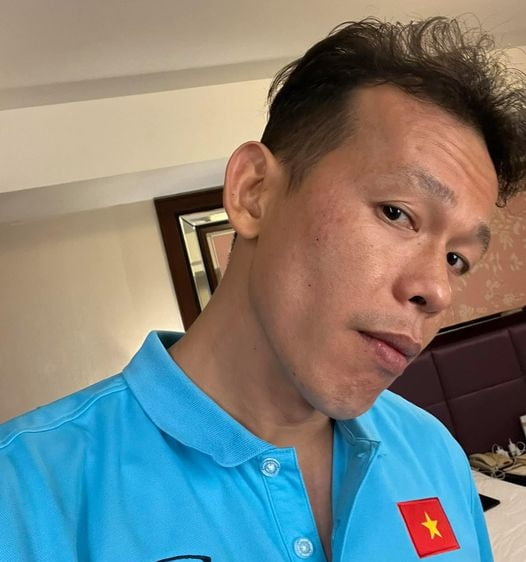 Vietnam national football team goalkeeper Tan Truong is called 'SNS live scene' among his teammates. /Photo = Bui Tan Truong's Facebook
On the other hand, there was a time when Tan Truong was not included in the national team roster after 2016 due to frequent mistakes and was treated as trash by fans.
Tan Truong, who had even planned to retire, caught the attention of coach Park Hang-seo and was called up to the national team.
In this regard, on his Facebook page in June, he said, "I am very grateful to coach Park Hang-seo for giving me opportunities, confidence, motivation and lessons while I was with the national team." also promised
Reporter Lee Bo-bae, Hankyung.com [email protected]
ⓒ Hankyung.com, unauthorized reprinting and redistribution prohibited