Reporter Park Jong-min
On the 25th, Democratic Party floor leader Park Hong-geun urged President Seok-yeol Yoon to dismiss Public Administration and Security Minister Lee Sang-min by the 28th, one month after the Halloween disaster.
Park said at the Supreme Council meeting that day, "President Yoon strongly urges Minister Lee to come up with clear measures until one month after the disaster, that is, next Monday."
He said, "The investigation of the police special investigation headquarters revolves around front-line field officers only, and they cannot take a single step from the top." Lee raised his voice.
"The public has drawn attention to Minister Lee as the key figure who should take political and moral responsibility as well as legal responsibility for the disaster," he said.
He said, "However, President Yoon said that it was not enough to leave Minister Lee as he is, and he has been increasing his strength obviously, saying that he had a lot of trouble."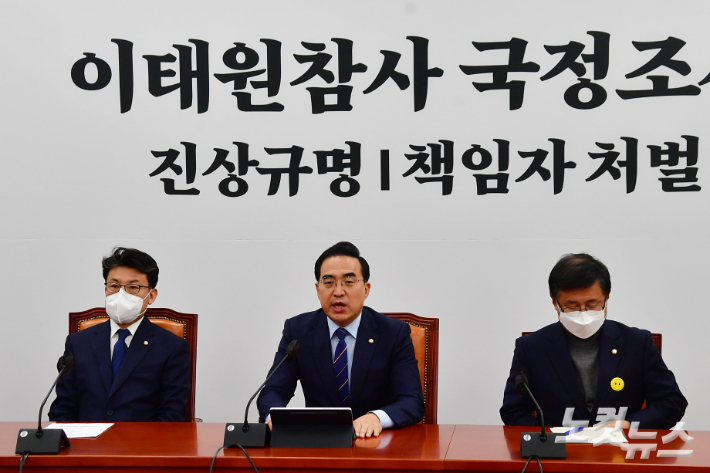 Reporter Yoon Chang-won
"If President Yoon disobeys the will of the people, the National Assembly will step forward directly and hold him accountable for the disaster," said Park. Earlier, the Democratic Party suggested a motion to impeach Lee.
On the other hand, CEO Lee Jae-myeong, regarding the first stage of the government's investigation to find out the true Halloween disaster the day before, said, "The plan for the government's investigation into the national disaster was adopted yesterday very late. a difficult process." I will definitely try my best to do it," he said.