In the Intel Taiwan Open House, the i9-12900K host computer and the previous generation i9-11900K were used on site for real machine performance testing, and the test focused on showing the advantages of hybrid computing, and simultaneously LR output photos and PR output videos for testing.
In order to demonstrate the large and small cores and mixed computing performance of the i9-12900K, Intel designed the test load to first use Adobe Lightroom to import photos and export them, and then use Premiere Pro to output video files to reflect the 12th generation Intel Core processing The advantages of the device.
The i9-12900K outputs video for 189.4 seconds, photo input for 26 seconds, and photo output for 45.5 seconds, while the comparative i9-11900K is 240.8 seconds for video output, 30 seconds for photo input, and 100.3 seconds for photo output. This shows the architecture upgrade of i9-12900K , It can better meet the needs of simultaneous processing of multiple jobs.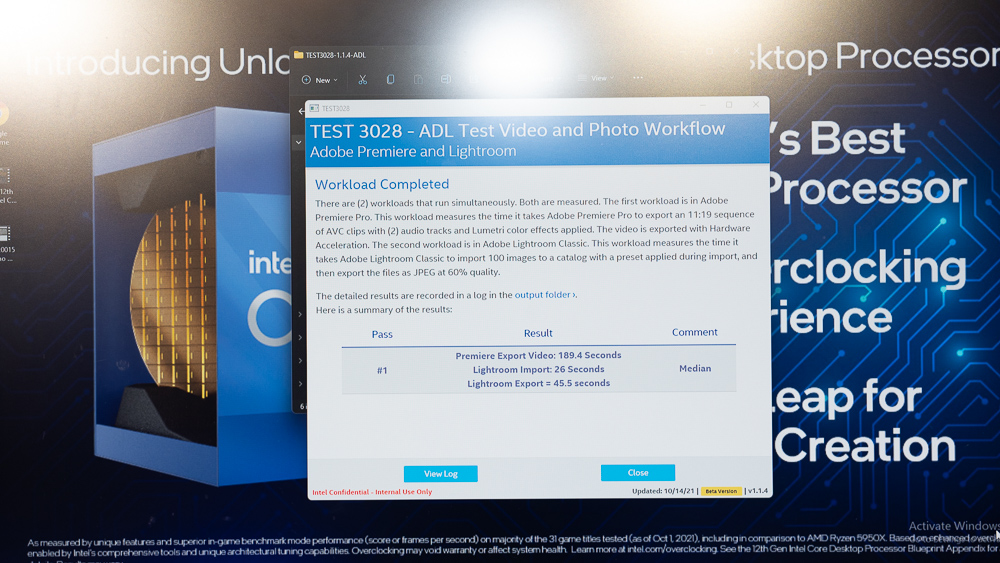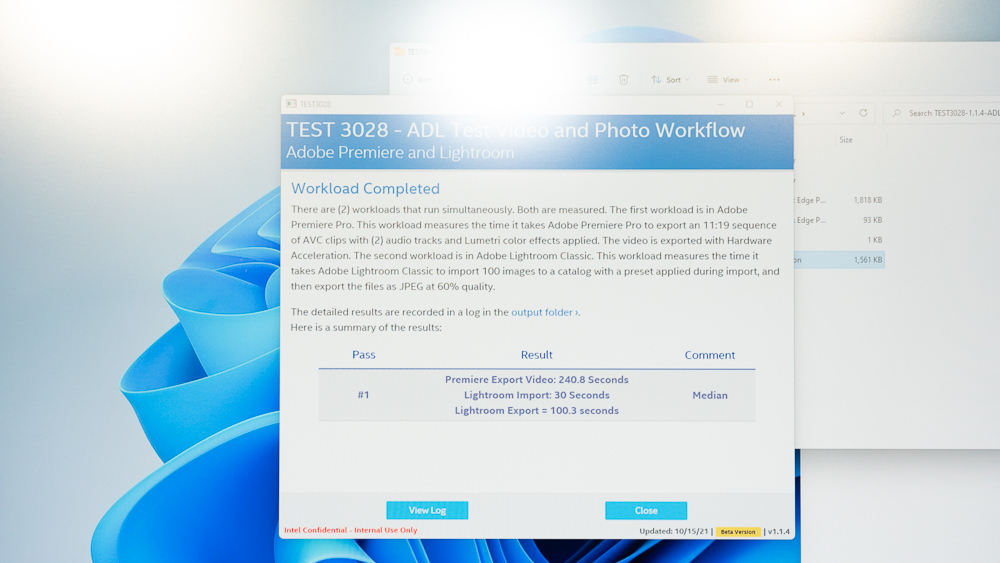 The 12th generation of Intel Core processors will be officially on sale at 21:00 pm on the 11/4, and the ban will be released. At that time, I will share with you the long-awaited Alder Lake of this generation.